TURIN, ITALY- On June 8, 2023 (Today), the Dublin-based Ryanair (FR) flight from Alicante (ALC) in Spain to Bologna (BLQ) in Italy diverted to Turin (TRN).
According to the flight tracking website, the airline is operating Boeing 737 MAX having registration EI-IFV. Further, the airline took the plane's delivery only five months back, in Dec 2022.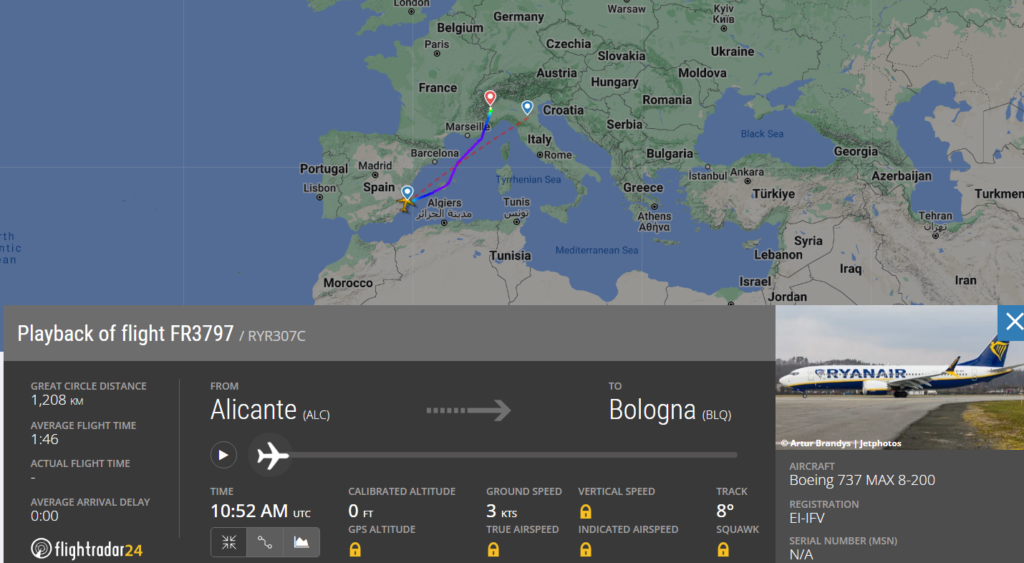 Ryanair Flight diverted to Turin
According to FlightRadar 24, the Ryanair Boeing 737 MAX took off from Alicante at 10:52 AM UTC. Subsequently, after covering the majority of the distance, the pilot declared a general emergency.
The flight crew of Ryanair flight FR3797 decided to divert to Turin (TRN). Further, the pilot contacted ATC and followed the straight path to land at TRN. A few minutes after declaring an emergency, the plane landed safely at TRN.
The airline has not yet revealed the exact reason for the emergency landing. Subsequently, it can be due to technical snags, engine troubles, some in-flight incidents, or medical emergencies.
This is the developing story, and keep checking back for the latest updates.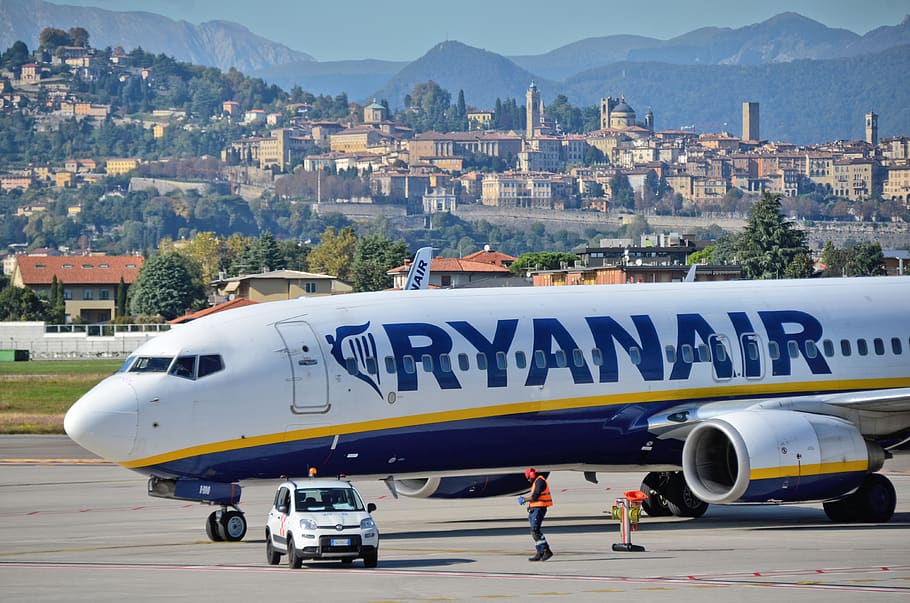 Greece to Poland Diverted to Hungary
A couple of days back, On Jun 6, 2023, an Irish LCC Ryanair (FR) flight from Patras Araxos Airport (GPA) to Katowice Airport (KTW) in Poland is diverted to Budapest Ferenc Liszt International Airport (BUD).
Flight RR7710 is operated using a Boeing 737. Further, it has the registration SP-RSN, which is diverted. The reason for the diversion is not known yet.
According to Flight Radar 24, the Ryanair flight from Patrox (GPA) took off at 6:04 AM UTC. The Boeing 737 remain airborne for almost one hour and 40 minutes before making the emergency landing at BUD at 7:43 AM UTC.
The flight RR7710 has no last known history on the flight tracking.
Ryanair on Twitter said, "Michael O'Leary: "Again today, we've had to cancel 400 flights, all of these have been canceled because of the French ATC strikes. Further, most of these flights are overflights and are not going to France."
Stay tuned with us. Further, follow us on social media for the latest updates.
Also Read: US Airlines, Including American, United, Delta, and Southwest, want you to Dress Properly – Aviation A2Z
Join us on Telegram Group for the Latest Aviation Updates. Subsequently, follow us on Google News.