Due to a technical glitch, Air India (AI)'s long-haul flight from Delhi (DEL) to Vancouver (YVR) had to return to the capital just two hours after takeoff. The aircraft landed safely in Delhi on Friday morning (Today).
According to sources, a passenger on board Air India flight AI 185 (operated by Boeing 777, registration VT-ALM) reported seeing sparks coming from the right engine.
As a precautionary measure, the pilots decided to dump fuel and safely landed the aircraft back in Delhi. At approximately 7:30 am. Further, Air India stated that the aircraft is not involve in the bird strike.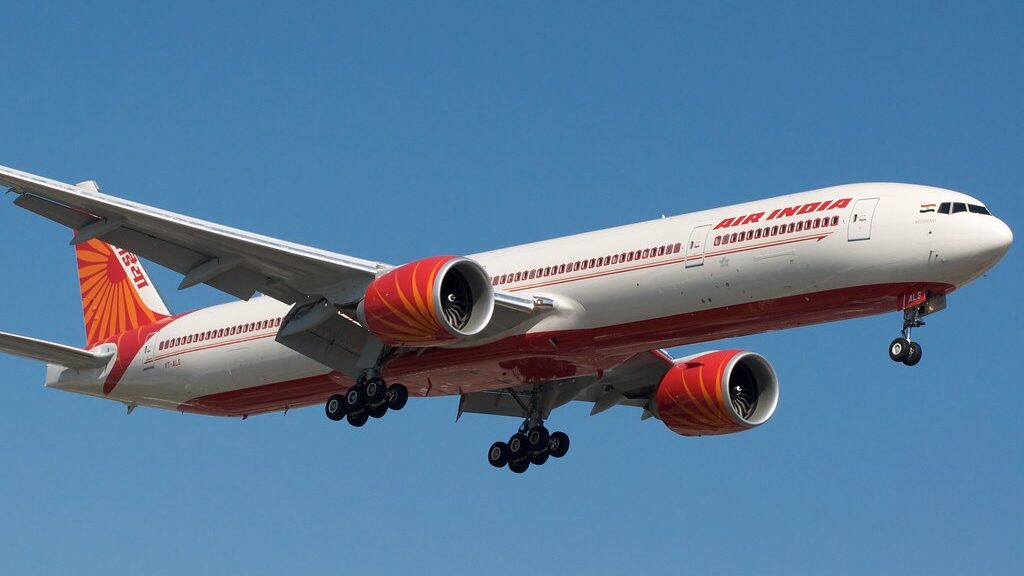 Air India Delhi Vancouver Flight Incident
According to Flight Radar 24, the flight tracking website, Air India flight AI 185, operating Boeing 777-300ER, took off at 5:10 am the early morning from Indira Gandhi Int'l Airport in Delhi (DEL).
After takeoff, the passenger near the engine noticed some sparks from the GE 90 engine. Subsequently, the cabin crew notified the issue to pilot. Further, the pilot decided to return back to DEL.
Air India Pilot notified the Delhi Air Traffic Controller (ATC). It landed safely at DEL after dumping fuel for almost 2 hours at 7:36 Am (All times are in IST).
According to an Air India spokesperson, flight AI-185 (Delhi-Vancouver) on May 26, 2023, operated by a Boeing 777 aircraft, had to return to Delhi due to a technical issue shortly after takeoff.
The aircraft has now safely landed back at Delhi Airport. The spokesperson expressed regret for any inconvenience caused to the passengers. Further assured them that alternate arrangements and necessary support are being provided.
Delhi Sydney Boeing 787 Turbulence Incident
During a flight from Delhi to Sydney, Tata Air India (AI) flight AI302, Boeing 787, experienced significant turbulence, resulting in injuries to multiple passengers on Tuesday (May 16th, 2023).
The Air India flight AI-302 (Delhi-Sydney), operated by the B787-800 aircraft with registration VT-ANY, experienced severe turbulence. Seven passengers onboard reported minor sprains during the flight. The cabin crew, supported by a doctor and a nurse onboard, promptly provided first aid to the affected passengers.
Upon arrival in Sydney, the airport manager of Air India made arrangements for medical assistance, but only three passengers opted to avail of it. Fortunately, no passengers required hospitalization.
The Directorate General of Civil Aviation (DGCA) is currently conducting an investigation into the incident. Further, Air India is yet to comment on the incident.
Stay tuned with us. Further, follow us on social media for the latest updates.
Also, read FIRST LOOK: Air India Airlines New Possible Branding, Livery, Logo and More | Exclusive – Aviation A2Z
Join us on Telegram Group for Latest Aviation Updates. Subsequently, follow us on Google News.