MUMBAI- Tata Sons and Singapore Airlines (SQ) joint ventured carrier, Vistara (UK), is seeking fleet expansion. Further, they are boosting their networks to European destinations ahead of its merger with Air India.
Tata is in the process of merging Vistara with Air India (AI) by the end of 2024. However, until the merger, Vistara will continue to expand its fleet and connectivity. The Vistara CEO Vinod Kannan has cleared the growth plans and said that they will act as an independent player until the merger.
Furthermore, Tata has already started to streamline the merger process. Tata Group has approached the Competition Commission of India (CCI) for the merger of Air India with Vistara.
Air India (AI) and Vistara (UK) have also signed the Interline agreement. The bilateral interline agreement will help passengers travel seamlessly with both carriers using a single ticket.
Apart from this, we have some exclusive reports. That we will share this with you in the coming days, so stay tuned with Aviation A2Z.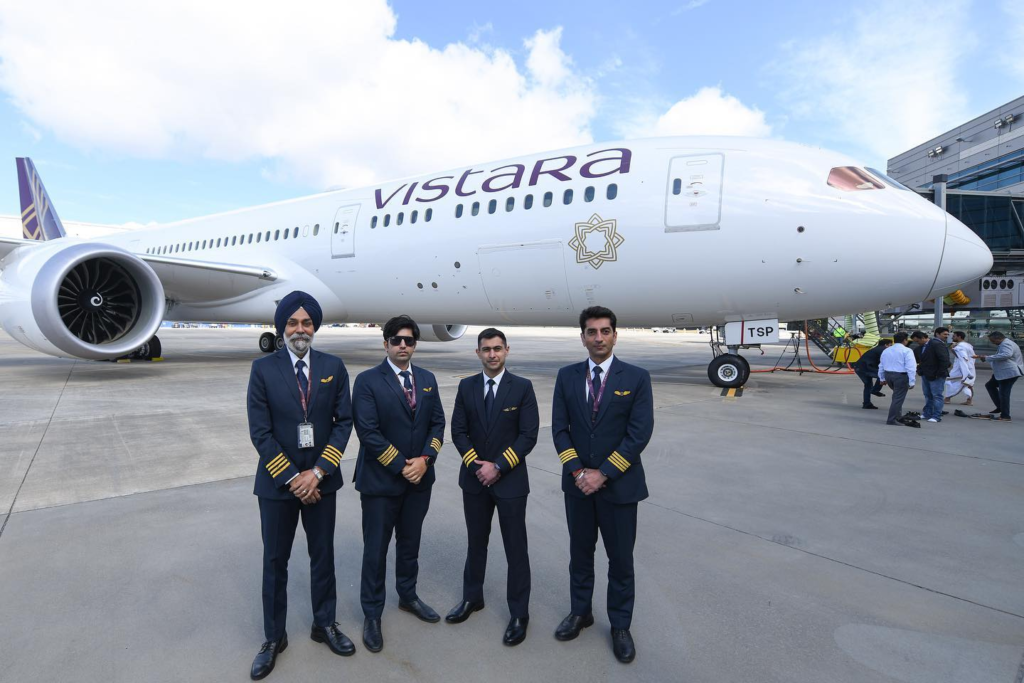 Vistara Eyes Fleet and Network Expansion
Vistara's CEO, Vinod Kannan, has shared information about the carrier's fleet makeup as it prepares for its upcoming merger with Air India. Furthermore, the merger, expected to be completed in the first half of 2024, will result in the disappearance of the Vistara brand.
According to a statement by UK CEO in an interview with Zee News, "Vistara will contribute a fleet of 70 aircraft to Air India after their merger in the first half of next year. Of those aircraft, 10 will be A321neo, 53 will be A320-200Ns, and 7 will be B787-9s. The UK currently operates a fleet of 59 aircraft, including 46 A320neo, Eight A321neo, one B737-800s, and four B787-9s."
In the lead-up to the merger with AI, the UK plans to expand its fleet with the addition of four A321neo, eleven A320neo, and three B787-9 aircraft. The remaining one, B737-800, will be returned to their lessor, BOC Aviation.
According to Vistara CEO Vinod Kannan, 10 of the Airbus single-aisle planes will have a single-class configuration, while the remaining 53 narrowbodies will have Vistara's standard three-cabin setup.
The B787-9s will be utilized for international routes. Subsequently, Kannan is determined to continue growing Vistara's international network, with new flights to Europe scheduled to launch later in the year.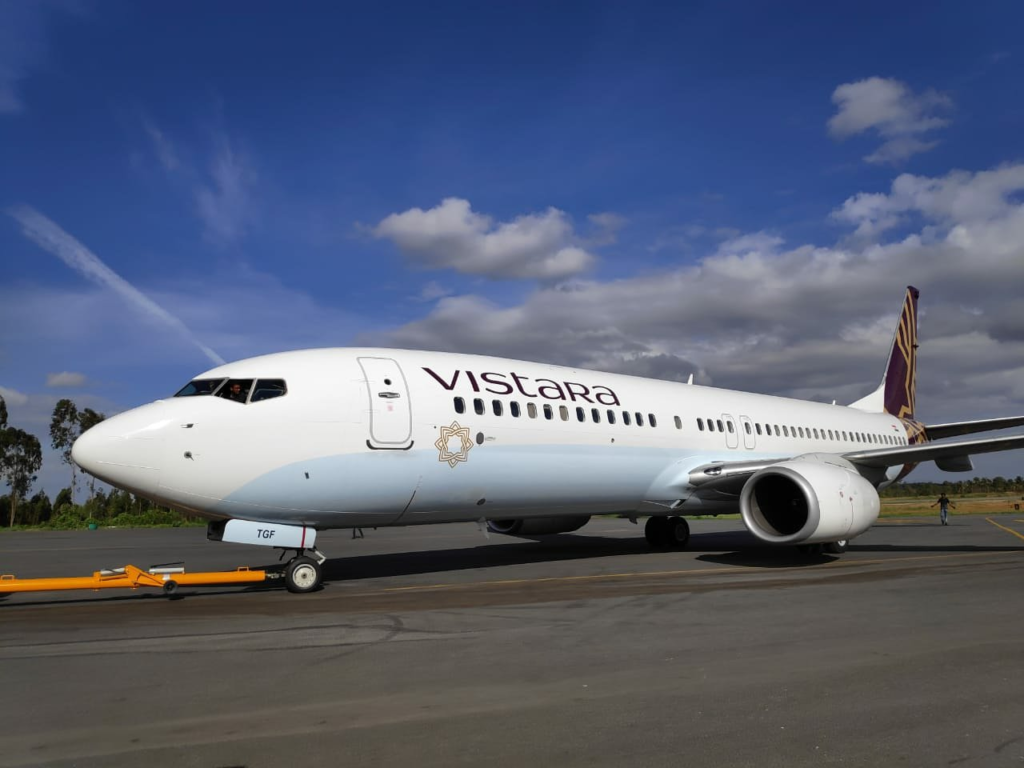 Exclusive Updates on Fleet
Vistara earlier operated five Boeing 737s. But today, it has only the sole Boeing 737-800 aircraft having registration VT-TGE, and it deploys it from Delhi to south Indian cities mostly.
According to our source, Vistara has already started the phase to return the plane to its lessor BOC Aviation. Furthermore, it will be delivered to lessors in the coming months.
Its sister company Air India Express (IX), currently takes up the four redelivered planes. The source confirmed that the last Vistara 737 would also join the fleet of Air India Express this year.
What do you think about Vistara airline's fleet and network expansion plan ahead of the merger? Let us know in the comments on our social media channels.
Stay tuned with us. Further, follow us on social media for the latest updates.
Also, read FIRST LOOK: Air India Airlines New Possible Branding, Livery, Logo and More | Exclusive – Aviation A2Z
Join us on Telegram Group for Latest Aviation Updates. Subsequently, follow us on Google News.