Last week, SpiceJet management briefed analysts that they have three key areas of focus for growth: expanding their cargo business and increasing the number of destinations to non-tier one cities in India.
Furthermore, boosting international flying with the help of strategic partnerships and codeshare agreements.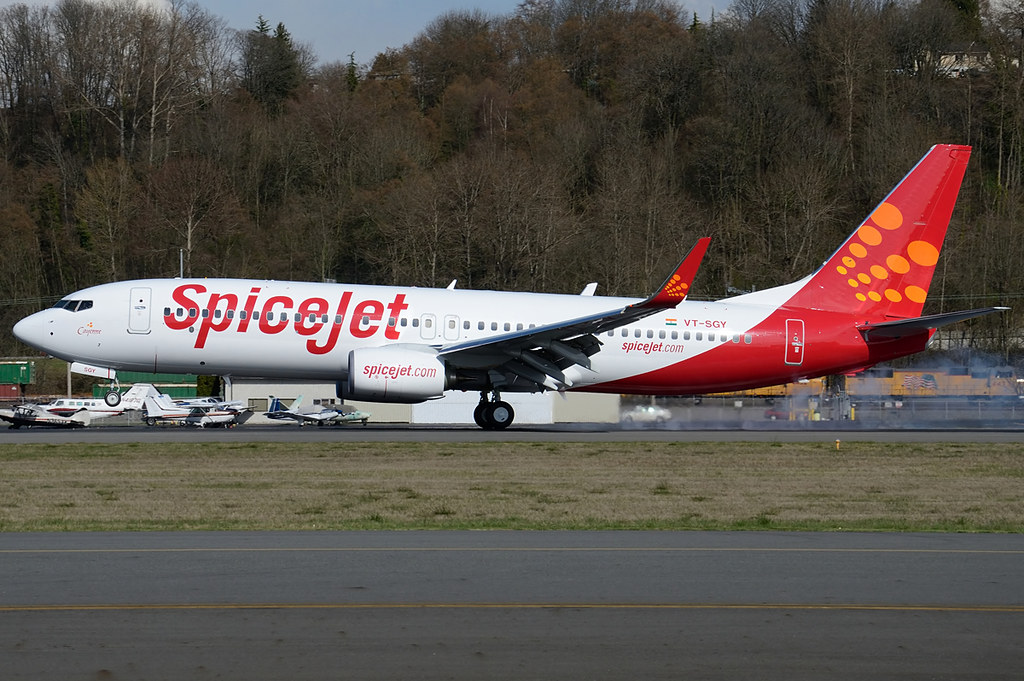 SpiceJet Aims Expansion Amid Legal Woes
According to ET, SpiceJet plans to expand its SpiceXpress, by adding more aircraft to its fleet. Further, the airline aims to scale up its cargo aircraft from the current three B737-700(BDSF)s to 28 to 32 planes over the next three to four years.
It has signed letters of intent for ten cargo aircraft to achieve this. Which are expected to be delivered within the next 16 to 18 months.
The Indian carrier also plans to expand its presence in non-tier one Indian cities that provide higher-than-average revenue and seat loads. Furthermore, the airline plans to increase its international capacity from the current 20% to 40% through strategic agreements and codeshares by the end of fiscal 2024.
SpiceJet operates in five countries outside India. According to the ch-aviation, these are Dubai International, Jeddah, Milan Bergamo, Tbilisi, Bangkok Suvarnabhumi, Riyadh, and Kutaisi.
SpiceJet's management has revealed that 25 of its aircraft remain grounded due to "working capital and supply chain challenges."
However, the airline plans to use recently raised loans as working capital to unground the planes. SG aims to get all its grounded aircraft back in the air over the next six to 12 months and intends to expand its fleet again by drawing down on its large B737 MAX order.
In the meantime, SpiceJet has successfully fought off Credit Suisse. Which had taken the airline to India's Supreme Court on April 21 over an unpaid engine maintenance and repair bill of USD 4.9 million. SG reportedly informed the court that it would pay the April installment on the same day. Further, the May payment when due.
Bottom Line
According to SpiceJet, the recent case brought by Credit Suisse in India's Supreme Court on April 21 over an outstanding engine maintenance and repair bill of USD 4.9 million has been resolved.
SpiceJet has reportedly paid the April installment and plans to pay the May payment when due. The dispute dates back to 2011 and was previously the subject of legal action.
In 2021, Credit Suisse was responsible for a winding-up order against SpiceJet after the airline allegedly failed to pay USD 24.01 million to SR Technics.
Following talks, SpiceJet agreed to repay the debts in installments, with Credit Suisse dropping the legal action. However, Credit Suisse recently accused SpiceJet of falling behind on those installments.
The airline states that the payment of the settlement amount was subject to Reserve Bank of India approval, which delayed payment as per the schedule under the consent terms.
Stay tuned with us. Further, follow us on social media for the latest updates.
Also Read: US Airlines, Including American, United, Delta, and Southwest, want you to Dress Properly – Aviation A2Z
Join us on Telegram Group for the Latest Aviation Updates. Subsequently, follow us on Google News.