The new terminal at Chennai Airport will handle international flights for testing purposes by the Airports Authority of India (AAI).
April 20 is probably the date of the testing run. As part of the trial, authorities will run an international flight out of the new terminal between the US and Bangladesh.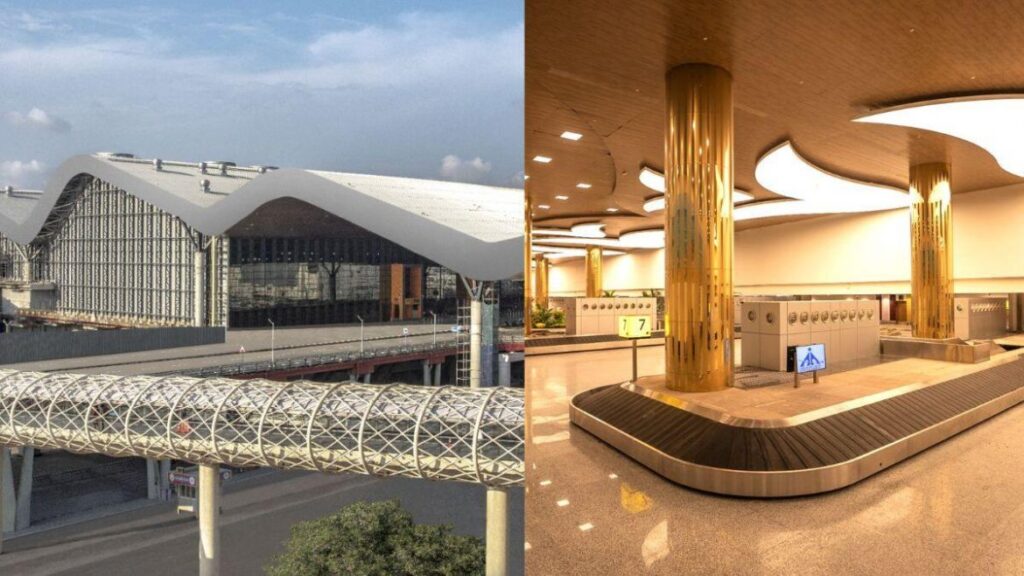 Chennai International Airport Flights
"Since everything is new, this will be a trial to see if everything functions well. The study will also enable us to determine whether travellers are experiencing any difficulties, according to Sharad Kumar, the airport's director. He stated that the trial run's data would be utilized to improve how the new terminal operated.
A few retail shops and food and beverage stalls have been set up in the airport for the convenience of the US-Bangla flight's passengers. Further, officials have stated that more stalls will be set up over three days.
On April 8, the prime minister of India, Narendra Modi, opened the new terminal of Chennai International Airport. The terminal, which has a total floor space of 1,36,295 sqm, will allow for an increase in passenger capacity from 23 million to 30 million per year.
AAI's Legacy
The terminal also displays Tamil culture's rich history along with modern splendour. An investment of Rs 1,260 crore was made in the airport's Integrated Terminal Building.
The Airports Authority of India would progressively move its functions to the new terminal. Firstly, the aviation body will relocate short-haul narrow-body flights to the new structure.
Director Insights
---
According to Sharad Kumar, the flights will be moved from the current international terminal to the new structure using a calibrated scale. Furthermore, the officials will initially reroute a few planes before assessing how well everything is running. Following that, more flights will be rescheduled. Subsequently, this is anticipated to lessen any hassles travellers may have.
To work out the specifics for handling aircraft, passengers, and baggage at the new terminal, the Chennai airport officials have been in discussions with customs, airlines, immigration, CISF, and other organizations.
According to sources, the existing structure that the Chennai International Airport now uses for arrivals would be demolished when all international flights have been moved to the new system.
Stay tuned with us. Further, follow us on social media for the latest updates.
Also Read: US Airlines, Including American, United, Delta, and Southwest, want you to Dress Properly – Aviation A2Z
Join us on Telegram Group for the Latest Aviation Updates. Subsequently, follow us on Google News.
---