The United States Department of Transportation (DOT) announced on Monday that the US Airlines (Airline Industry) in the United states added nearly 2,700 jobs in February 2023, representing a significant rebound from the long-term effects of the COVID-19 pandemic. With the jobs, the total number of current airline employees surpassed 700,000.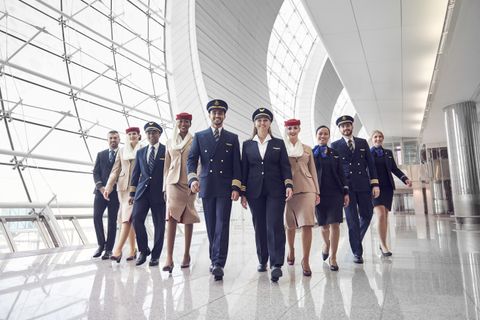 The increase is part of a longer-term upward trend in employment numbers that began in February 2021. The DOT also included full-time equivalent calculations, which appeared to be increasing since pandemic restrictions were relaxed.
"Passengers and cargo airline employment increased to 790,657 in February. This is a gain of 2,687 workers, or 0.34%, over the previous month's total of 787,970. It is 59,661 or 8.16% more than in February 2019, when the airlines employed only 730,996 people."

According to the DOT
In February 2023, all passenger airlines with scheduled service employed 508,450 people, accounting for 65% of the total industry workforce. In the same month, passenger airlines hired 4,696 new employees, marking the 22nd consecutive month of job growth dating back to May 2021.
Delta Air Lines, based in Atlanta, added 1,338 employees in February, making it the leading passenger carrier. Southwest Airlines in Dallas hired 1,134 new employees, while United Airlines in Chicago hired 1,082 new employees.
According to the DOT, cargo carriers employed 277,999 people in February 2023, accounting for 35% of the industry total. Despite these figures, airlines lost 1,372 employees in the same month, with FedEx, the largest air cargo employer, cutting 1,582 jobs.
The DOT report also included full-time equivalent statistics (FTEs).
The FTEs were calculated by dividing the number of part-time employees by two and adding that figure to the total number of full-time workers in the industry.
"The February 2023 industry-wide figures include 679,578 full-time and 111,079 part-time workers for a total of 735,118 FTEs, a 2,785 FTE (0.38%) increase from January. The total number of FTEs in February 2023 is only 9.44% higher than the 671,701 FTEs in February 2019 before the pandemic."
In February, the more than 20 passenger airlines had more FTEs than the previous month and pre-pandemic levels.
According to the DOT, "the 26 U.S. scheduled passenger airlines reporting data for February 2023 employed 482,271 FTEs, 4,543 FTEs (0.95%) more than in January 2023. The total number of scheduled passenger airline FTEs in February 2023 is 39,493 FTEs (8.92%) higher than in pre-pandemic February 2019."
Cargo carriers employed nearly 250,000 FTEs in February 2023, a decrease of 1,187 FTEs or 0.47% from January 2023. However, since the pandemic began in February 2019, FTEs have increased by 23,929, or 10.65%, according to the DOT.
On the DOT website, additional information is presented in the form of figures, including data broken down by types of passenger airlines. According to reports, the statistics were compiled from monthly reports submitted to the BTS as of March 6, 2023.
In 2023, the industry as a whole is anticipated to experience further job growth as airlines continue to restore their operations. Spirit Airlines, an ultra-low-cost carrier, recently revealed its intention to hire over 4,000 new staff members this year.
Stay tuned with us. Further, follow us on social media for the latest updates.
Also Read: US Airlines, Including American, United, Delta, and Southwest, want you to Dress Properly – Aviation A2Z
Join us on Telegram Group for the Latest Aviation Updates. Subsequently, follow us on Google News.