After three years, the return is eventually received. Chinese airlines are expanding inbound flights to the capital city of Beijing from abroad in order to take advantage of the increased outgoing flight services that have returned since China reopened.
Air China restart flights
After a three-year hiatus, the national airline Air China resumed flights to Beijing from London's Gatwick Airport. Last August, Air China became the first Chinese airline to resume foreign flight services to the city after a pause brought on by the pandemic. Air China began non-stop flight service between Beijing and London once more.
Flight service between China & the UK
London Gatwick to Beijing Capital
Air China can now resume returning flights from London Gatwick Airport (LGW) to Beijing Capital International Airport because the nation has been completely reopened since January.
Alos, read
(PEK). Although some airlines revealed some intriguing plans on April 1st, the reinstatement started on April 1st and was most definitely not an April Fool's joke because the flag carrier is starting off with four flights per week.
The present schedule for these flights is Wednesdays, Fridays, Saturdays, and Sundays. However, due to the high demand for trips between these two locations, Air China will gradually increase its flight schedule starting on April 24th, going from three flights per week to five flights per week and then daily.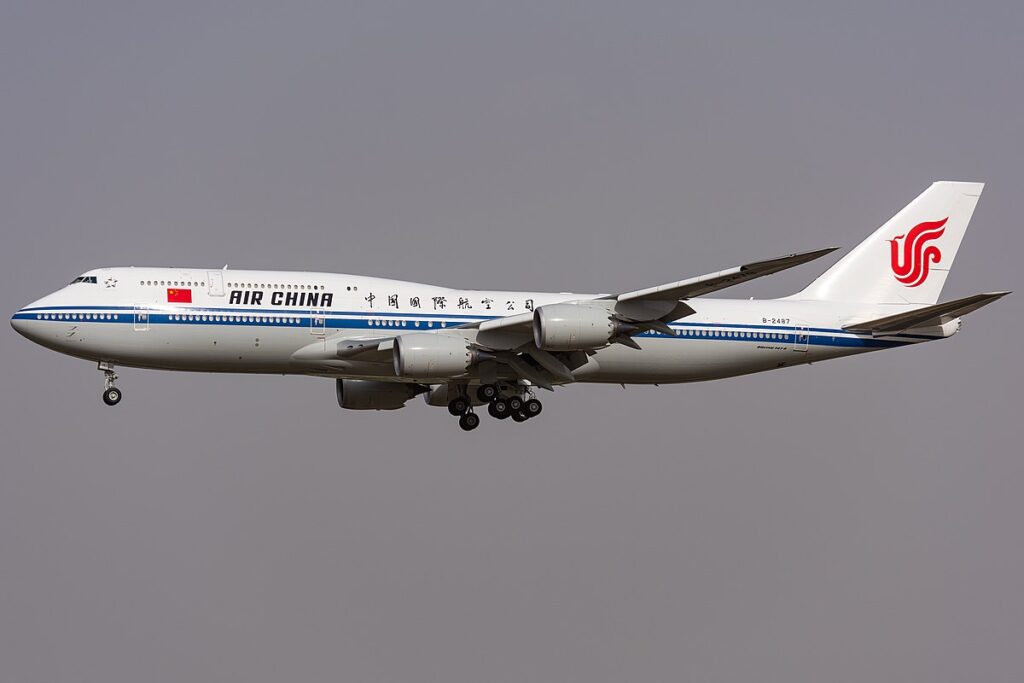 The following is the travel schedule:
| | | |
| --- | --- | --- |
| Flight number | Departure time | Arrival time |
| CA 851 (PEK – LGW) | 02:35 | 06:55 |
| CA 852 (LGW – PEK) | 12:55 | 05:15 (+1) |
The carrier will only use its Airbus A330-300 aircraft, which can accommodate 301 passengers in a three-class cabin, for all flight services. Air China, a member of the Star Alliance, will carry at least 2,107 passengers weekly from Beijing to London once it starts operating daily trips.
Jingjie Li, General Manager of Air China London, highlighted: Our nonstop service from London Gatwick to Beijing Capital has resumed, and we are happy to do so. We are ready to assist travelers flying between the UK and China as well as those passing through our hub at Beijing Capital International Airport and elsewhere.
Before the pandemic, the significant influx of Chinese visitors to the UK contributed nearly $2 billion ($2.5 billion) to the regional economy. Additionally, more Chinese students than any other country made up over 20% of the foreign student body in the UK.
This summer, London Gatwick will offer close to 50 long-haul destinations, and Beijing Capital will offer a wide range of onward domestic connections within China as well as a number of international connections across Asia, Australia, and New Zealand. This is thanks to Air China's return to providing round-trip flight services between these two important markets.
Air China back to London Gatwick
This means that the airline's return does help re-emphasize the competitiveness of London Gatwick to attract essential new routes to several significant niches and further supports business and tourist connectivity between the UK and China – as celebrated by Stephanie Wear, Vice President of Aviation Development at Gatwick Airport as she said:
"We are delighted to welcome Air China back to London Gatwick. China is the world's second-largest economy, so Gatwick can now provide an important service to people and businesses across the Southeast. It is also great news for tourism and hospitality across the region as the return of regular flights will help support these sectors, which suffered so badly throughout the pandemic.
"Similar to how Air China was the first Chinese airline to run flights from Beijing to London last year, the national carrier is also the show-stealer for operating the first flight from London to China since services were suspended three years ago.
Thank you
Stay updated with Aviationa2z.com