SpiceJet Limited announced on April 3 that it has separated its cargo and logistics business SpiceXpress into a separate entity — SpiceXpress and Logistics Private Limited — effective April 1.
"The transaction results in a one-time gain of Rs. 2,555.77 crore for SpiceJet, significantly reducing its negative net worth," the company said.
SpiceJet stated, "It also paves the way for SpiceXpress to raise funds independently."
"The decision to spin off SpiceXpress is consistent with the company's long-term business strategy and will unlock significant valuation for the logistics business."

SpiceJet Limited Chairman Ajay Singh said
According to Mr. Singh, "the separation of our cargo and logistics arm is a stepping stone in our growth story that will unfold in the coming times."
SpiceXpress reported a net profit of 51.4 crore for the fiscal year ending December 31, 2018.
"SpiceJet Limited has completed the hive off of its cargo and logistics division 'SpiceXpress' into a separate entity, SpiceXpress and Logistics Private Limited, in order to boost the growth of its cargo business and provide a more streamlined and efficient service to its customers," the company said.
SpiceXpress will discharge the consideration for the slump-sale by issuing securities in the form of equity shares and compulsorily convertible debentures to "SpiceJet for an aggregate amount of 2,555.77 crore, which will also strengthen SpiceJet's balance sheet," it said.
According to Mr. Singh, "SpiceXpress will provide a more differentiated focus to the cargo and logistics business and will allow the company to raise capital to accelerate its growth. Both SpiceJet and SpiceXpress have a lot of potential and will work well together."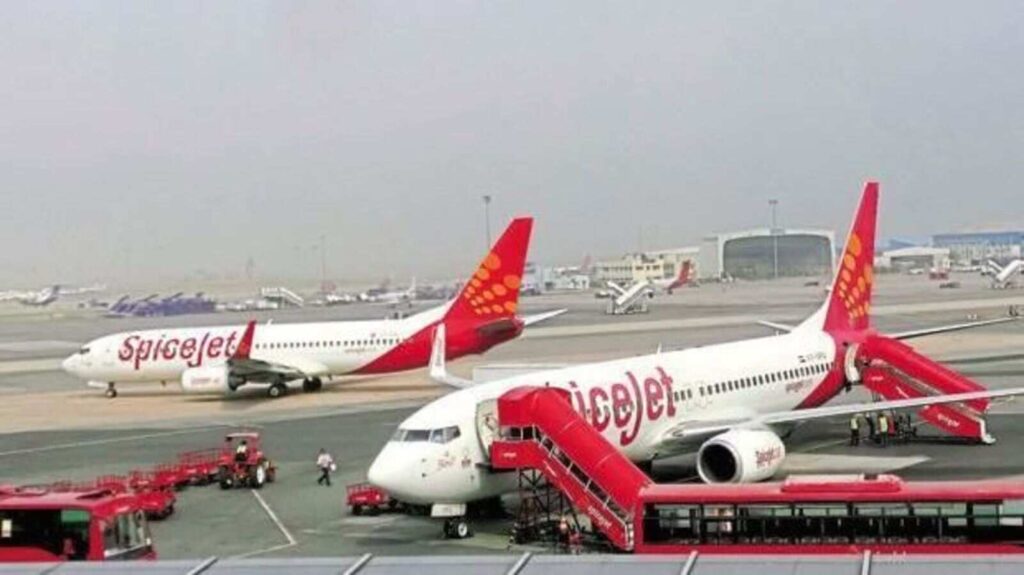 He also stated that the spin-off will not only allow SpiceXpress to raise funds on its own, but will also significantly reduce SpiceJet's negative net worth.
Mr. Singh stated, "Having restructured over $100 million in outstanding dues to Carlyle Aviation Partner last month, the hive off will further strengthen and deleverage our balance sheet."
Also read:
UK PM Rishi Sunak Has Come Under Fire For Spending Rs 5 Crore On Private Jet Trips In Just Two Weeks | Exclusive
IndiGo Announces Odisha`s First International Flight, To Connect Bhubaneswar-Dubai
Follow us on Google News for latest Aviation Updates
Join us on telegram group
Stay tuned…