Delta Air Lines saw a record quarterly revenue during Q3.
Early today, Delta Air Lines reported its third-quarter financial results. During Q3, Delta had a net income of $695 million. Additionally, the American carrier shared its outlook for the fourth quarter of 2022.
Delta Air Lines
Delta Air Lines had a very successful 3rd quarter, with revenues higher than ever and the second consecutive quarter in which the airline recorded a double-digit operating margin. Some key Generally Accepted Accounting Principles (GAAP) financial highlights include:
$14 billion operating revenue
$1.5 billion operating income
$695 million net income
Delta Air Lines CEO
Delta CEO Ed Bastian praised the efforts of Delta's employees, "Thanks to the incredible work of our whole team, Delta delivered a strong September quarter with record quarterly revenues and a double-digit operating margin. The travel recovery continues as passengers spending shifts to experiences and demand improves in corporate and international."
Bastian said that Delta expects its Q4 revenue to increase with the recent development. "In this environment, we expect December quarter revenue increase to accelerate versus 2019 with an operating margin of around ten percent."
Delta Air Lines also expects to close out 2022 with a positive cash flow. According to Bastian, by the summer of 2023, the airline anticipates a complete restoration of its network, setting itself up for $4 billion of free cash flow in 2024.
Glen Hauenstein, President of Delta Air Lines, stated that during Q3 Delta's adjusted revenue was 3% higher and that its unit revenues were 23% higher compared to Q3 2019.
Also, read
"Our results reflect the strength of our brand and diverse revenue streams, with another quarter of record co-brand remuneration and continued premium product outperformance. With corporate travel improving and robust domestic and international demand, we expect December quarter revenue to be up 5 to 9 percent compared to December quarter 2019."
Compared to Q3 2019, most of Delta's financial numbers are down as a result of numerous factors. The average price per gallon of aviation fuel is 84% higher this year than it was 3 years ago, resulting in a 48% increase in Delta Air Lines's fuel expenses when compared to Q3 2019. The cost per available seat mile (CASM) also saw a growth of 43%, and overall operating expenses were 19% higher.
"We delivered $1.5 billion of operating profit with a 12 percent operating margin in the September quarter despite costs related to our rebuild efforts as well as inflationary impacts felt across the industry." – Dan Janki, Chief Financial Officer, Delta Air Lines
Janki said that during Q4, Delta expects its capacity to reach 91-92% of 2019 levels. Non-fuel unit costs are also expected to increase by about 12-13%.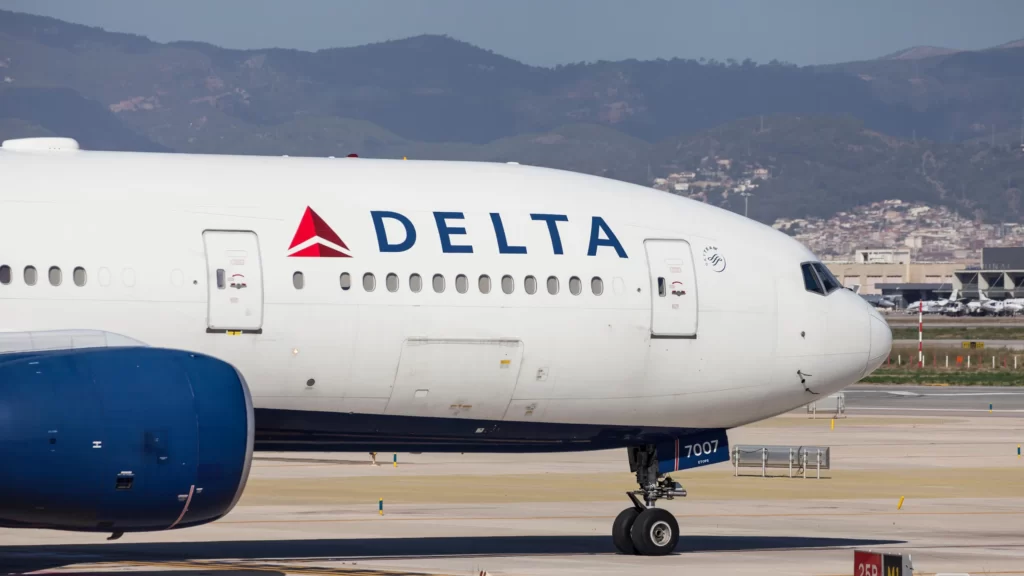 "Improving asset utilization and efficiency remain key priorities as we move into the final stages of rebuilding the airline and work to drive a competitive cost structure."
In Q4, Delta Air Lines expects its total revenue to rise between 5-9% when compared to 2019. The December quarter outlook also includes an operating margin of 9-11% and an adjusted debt of about $22.5 billion.
Thank you
Stay updated with Aviationa2z.com