On a late Thursday night aircraft from Moscow to Delhi, a phoney bomb threat call was made. Following a call regarding a device on board Friday night, all passengers and crew were deboarded, according to ANI.
After receiving intelligence from Lahore's Air Traffic Control (ATC) about a potential bomb threat, which proved out to be unfounded, the Indian Air Force (IAF) was forced to scramble Su-30MKI fighter fighters to shadow an Iranian Mahan Air flight.
"Last night, there was a report of a bomb in the flight from Moscow to Delhi. In Delhi, the plane touched down at roughly 3.20 am. Both passengers and crew members disembarked the aircraft. The flight is being examined, and an investigation is in progress."

Declared the Delhi Police in a statement
Flight (FLIGHT No. SU 232) from Moscow, with 386 passengers and 16 crew members on board, got a bomb threat call. On Thursday at 11.15 p.m., a call regarding the bomb in the flight was received. At 2.30 p.m., bomb squads and rescue teams arrived on the scene. There was no bomb discovered once the plane touched down on runway 29.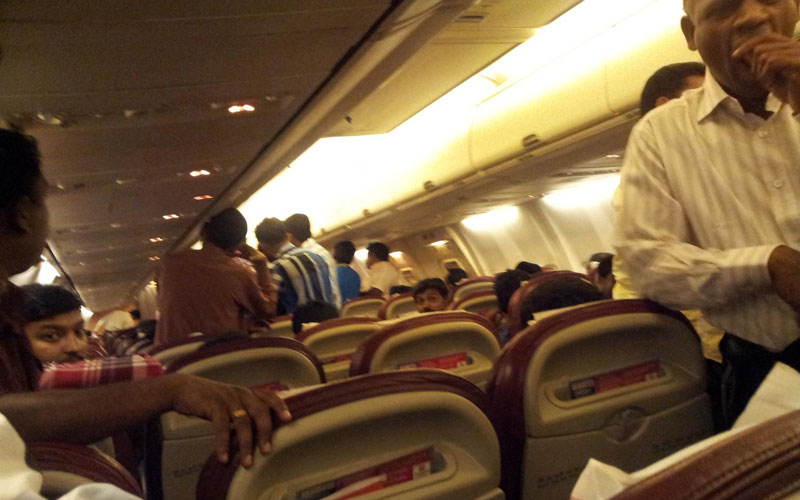 Police said, "The flight has been examined and nothing unusual was found and pronounced safe," when questioned about a threatening email claiming there was a bomb on a flight headed towards Delhi.
Also read:
Boeing 747 Dreamliner loses a wheel after takoff, video caught on camera | EXCLUSIVE
Singapore Airlines in talks with Tata Group over Vistara and Air India merger | EXCLUSIVE
The world's largest passenger plane, Airbus A380 to land in Bengaluru for the first time | EXCLUSIVE
Follow us on Google News for latest Aviation Updates
Join us on telegram group
Stay tuned…