According to the most recent regulatory filings by the airline that Tata Sons purchased from the government earlier this year, Air India, revenue increased by 64% in fiscal 2022, but its net loss increased by a third.
On a standalone basis, the airline reported net revenue of Rs 19,815.9 crore and a net loss of Rs 9,556.5 crore for the year ending March 31, 2022. On revenues of Rs12,104 crore, it had reported a net loss of Rs7,017.4 crore in FY21.
Tata takes over Air India
The company, which the Tata Group acquired in January, claimed it has implemented a number of initiatives in fiscal 2022 to lessen the financial effect of these challenging times and somewhat lessen the impact of the pandemic. These actions include uniform salary/allowance reductions, the suspension of all contractual obligations following retirement, the adoption of a reduced workweek idea, and encouraging staff to take advantage of the company's leave without pay policy.
According to records with the Registrar of Companies obtained by AltInfo, "the group also engaged its aircraft lessors in negotiations to gain cutbacks in lease payments, exercised strict control over vendor payments to ensure the best use of cash."
According to Air India, there has been a steady improvement in operations, particularly on foreign routes, with the elimination of movement restrictions nationwide and a warning about Covid's effects globally.
The business claimed that salary and benefit reductions were, however, gradually being reversed and that the firm anticipated restoring pre-Covid operating levels soon.
According to a senior executive close to Air India, a large portion of the figures represent the airline's performance prior to Tatas' formal takeover.
Turning losses into lessons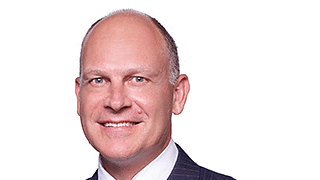 In addition to keeping a tight eye on daily losses, Campbell Wilson, the new chief executive of Air India who assumed control on June 16 with a commitment to transform the airline, is developing a new, operational structure and mending systems and procedures to ensure on-ground efficiencies. Wilson has been tasked with developing service- and customer-focused culture.
In addition to enhancing ground handling through data analytics, the Tata Group has already invested Rs15,000 crore in developing skills, training, deploying IT systems, and building a modern fleet. To re-energize the airline, crucial new hires are being made, and staff has also been offered a voluntary retirement plan.
"Air India aims to be a long-term investment option like Tata Steel and VSNL. I would give the Tata Group at least 15 years to turn the airline profitable, which is absolutely achievable. Air India would concentrate on increasing sales."

According to Mark Martin, the founder of aviation consulting firm Martin Consulting
Growth in the Aviation sector
While the number of passengers carried increased by more than 80% to 11.5 million during the year, Air India's load factor increased to 73.5%. IndiGo, the market leader, carried 50 million passengers and reported a load factor of 73.6%.
According to air traffic data issued by the Directorate General of Civil Aviation, domestic aviation passenger traffic in India increased by almost 67% between January and June of this year.
According to a JM Financial analysis, the combined market share of Tata Group-owned airlines (Air India, Vistara, and AirAsia India) was 20.6% as of May 22.
Air India's recent acquisition of Air Asia is likely to result in further synergies and increased competitiveness in the future. With the entry of Akasa Air and Jet Airways, the level of competition in the airline industry is anticipated to increase.
Also read:
SpiceJet turboprop's windscreen damaged by a kite during landing | EXCLUSIVE
Join our telegram group for the latest Aviation Updates:-
Stay tuned with Aviation A2Z !!