DELHI- India is actively developing a national policy with the aim of transforming its airports into significant international hubs, providing convenient single-point international connectivity across the South Asian region.
This policy, pending cabinet approval, will concentrate on streamlining security and immigration processes at airports, allocating international flight rights, and constructing essential infrastructure to achieve its objectives.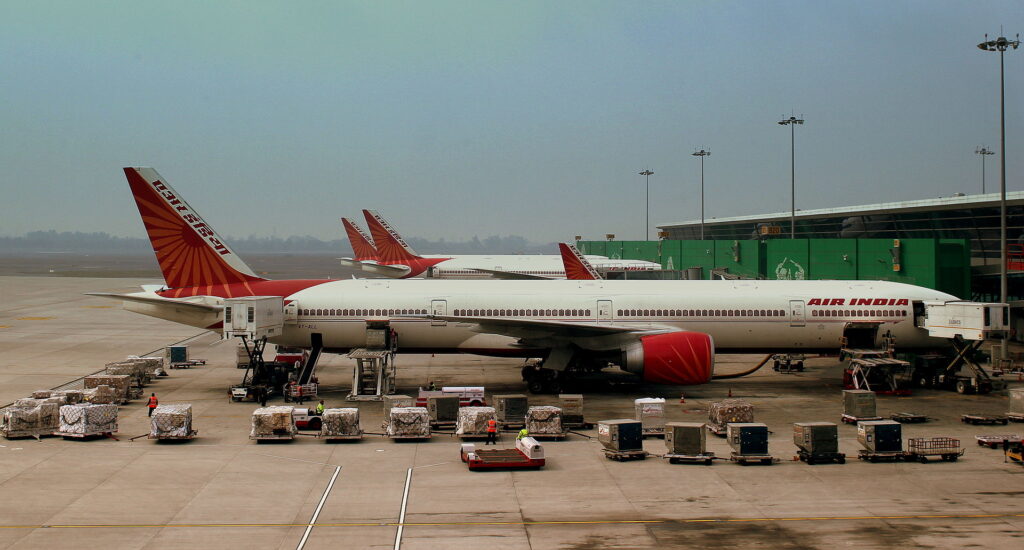 India Aims to Be International Hub for South Asia
The primary goal is to elevate airports such as Delhi to the status of transit hubs that can effectively compete with renowned international airports like Dubai and Singapore's Changi Airport, as outlined in an ET report.
Transit hubs play a crucial role in consolidating passenger demand from a broad area and offering multiple direct flights to major cities globally. Currently, a considerable number of Indian travelers heading to Europe and North America rely on foreign airlines and foreign hubs such as Dubai, Abu Dhabi, and Doha.
This reliance is perceived as a substantial revenue loss for airlines and airports, hindering the Indian aviation ecosystem from capitalizing on the growth in long-haul international traffic, according to a government official.
In response to the expanding international traffic of Air India (AI) and IndiGo (6E), the government is driven to establish this comprehensive policy.
Unified Policy
The official highlighted that a unified policy would enhance collaboration among various ministries and facilitate the formulation of consistent rules, marking a significant step toward achieving the envisioned transformation of Indian airports into competitive international hubs.
The official clarified that security regulations and immigration procedures fall under the purview of the Ministry of Home Affairs, while the Ministry of External Affairs oversees international flight rights. The National Infrastructure Pipeline manages infrastructure development. Therefore, the imperative for a unified framework is evident.
Critical elements of an effective hub airport encompass a strategic location, a substantial airline presence, and seamless connections between international and domestic flights. Given the established strength of brands like IndiGo and Air India, the policy will direct its efforts towards areas that require enhancement.
The policy's targeted areas include the revision of security regulations to expedite flight connections, reduction of wait times for immigration processes, and improvement of connectivity within airport terminals.
Recognized challenges hindering smooth airport connectivity involve the necessity for duplicate security checks during transitions between domestic and international zones, the proposal for immigration procedures only at the departure city, and addressing manpower shortages at immigration counters.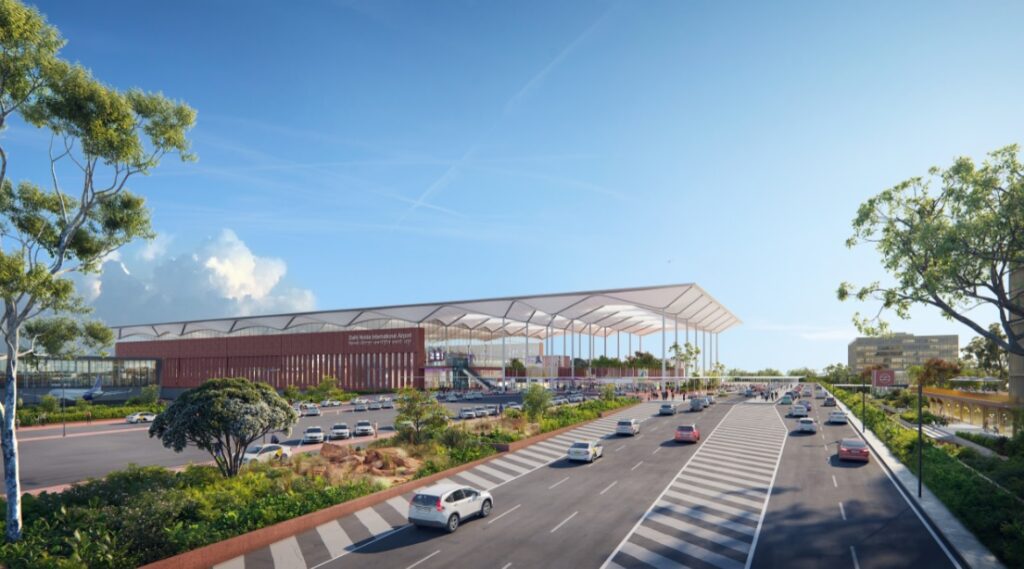 Delhi and Noida Potential Hubs
Presently, Delhi Airport spans three terminals, and there is an underway plan to interconnect them through a train system. This initiative aims to eliminate the necessity for passengers to exit the airport and depend on buses for transfers.
The objective is to establish a transportation model that enables passengers to seamlessly transfer within the secured airport area, mirroring the practices of hub airports with over 100 million passengers, as per information shared with the Financial Daily.
The government is actively developing the financial framework for this substantial investment.
CEO Remarks
Videh Kumar Jaipuriar, CEO of Delhi Airport, emphasized the airport's strategic location to become a pivotal regional transit hub. He highlighted that the Delhi airport is strategically positioned for routes connecting North America and Europe to South East Asia or East Africa to North East Asia. However, due to competitiveness, traffic for these routes has been diverted to other airports, according to Kumar.
Creating a successful hub necessitates collaboration among airlines, airports, and government policies to ensure the airport attains its rightful status and that airlines derive financial benefits by offering direct flights.
At Delhi airport, initiatives have commenced to synchronize airport slots, facilitating alignment between IndiGo and Air India's domestic and international networks. This coordination aims to enable passengers to make efficient connections.
Jaipuriar further explained that collaborative efforts with both airlines are underway to establish slot banks specifically for European and North American flights. This strategic planning ensures the availability of sufficient domestic flights within two hours before their Europe and North America-bound flights depart.
Stay tuned with us. Further, follow us on social media for the latest updates.
Also Read: US Airlines, Including American, United, Delta, and Southwest, want you to Dress Properly – Aviation A2Z
Join us on Telegram Group for the Latest Aviation Updates. Subsequently, follow us on Google News.