NEW DELHI- InterGlobe Enterprises, a top-tier travel and hospitality conglomerate in India and parent of IndiGo Airlines (6E), and Archer Aviation, a frontrunner in eVTOL aircraft, have officially declared their collaboration through a memorandum of understanding (MOU).
Their joint aim is to establish and manage an all-electric air taxi service in India, pending necessary regulatory approvals and clearances.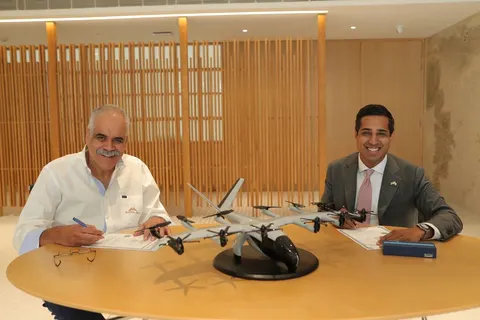 Archer Electric Air Taxi in India
InterGlobe and Archer Sign MOU to Revolutionize Indian Transportation with Electric Air Taxis.
The signed memorandum between Rahul Bhatia, Group Managing Director of InterGlobe, and Nikhil Goel, Chief Commercial Officer of Archer, signifies a proposed collaboration.
Their mutual goal is to introduce a groundbreaking transportation solution in India, enhancing urban mobility through a safe, eco-friendly, and low-noise electric air taxi service, competing in cost with ground transportation.
The parties aim to engage local business partners to operate Archer's aircraft, finance and construct vertiport infrastructure, and train necessary personnel.
Furthermore, This partnership also plans to fund the procurement of up to 200 Archer's Midnight aircraft for operations in India. The Midnight aircraft, accommodating four passengers, is an electric vertical takeoff and landing craft engineered for swift back-to-back flights with minimal recharge time.
The objective is to reduce the 60 to 90-minute car journey between Delhi's Connaught Place and Gurugram to just 7 minutes for passengers traveling on an InterGlobe-Archer flight over a 27km route.
Moreover, apart from urban air taxi services, the collaboration aims to explore diverse applications for these electric aircraft in India, such as cargo transport, logistics, medical and emergency services, as well as private company and charter services.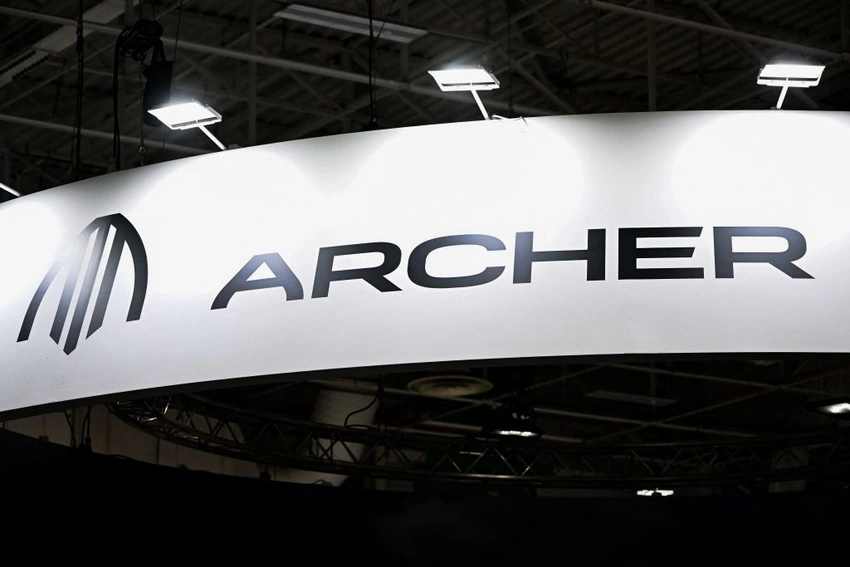 Executive Insights
Rahul Bhatia, Group Managing Director of InterGlobe, expressed enthusiasm about the prospect of introducing Archer's electric aircraft in India, seeing it as a chance to provide a futuristic and sustainable transport solution.
Adam Goldstein, CEO and Founder of Archer, highlighted the significance of India as a prime opportunity for eVTOL aircraft usage due to its vast population and severe congestion issues in major cities. "Archer's all-electric Midnight aircraft aims to revolutionize transportation and address these congestion challenges," Goldstein explained.
Nikhil Goel, Chief Commercial Officer at Archer, emphasized the shared goal of enhancing city living by partnering with InterGlobe to introduce the Midnight aircraft to cities like Delhi, Mumbai, and Bengaluru. Their aim is to transform mobility across the country fundamentally.
The looming urban congestion concerns were addressed, with a mention of the World Bank's projection that urban populations will significantly grow by 2050, potentially causing commutes of up to 2 hours in major cities.
Archer's electric air taxis are designed to provide a safe, sustainable, and low-noise urban mobility solution for India, especially as the country aims to reach a $5 trillion economy.
Stay tuned with us. Further, follow us on social media for the latest updates.
Also Read: US Airlines, Including American, United, Delta, and Southwest, want you to Dress Properly – Aviation A2Z
Join us on Telegram Group for the Latest Aviation Updates. Subsequently, follow us on Google News.