ATLANTA- One of the leading Latin American airlines has introduced a fresh route linking Atlanta (ATL) and South America. This week marked the commencement of the inaugural LATAM Airlines (LM) flight connecting Lima.
Peru's Jorge Chavez International Airport (LIM) with Atlanta's Hartsfield-Jackson Atlanta International Airport (ATL). This collaborative endeavor was initiated through a partnership between LATAM and Delta Air Lines (DL), headquartered in Atlanta.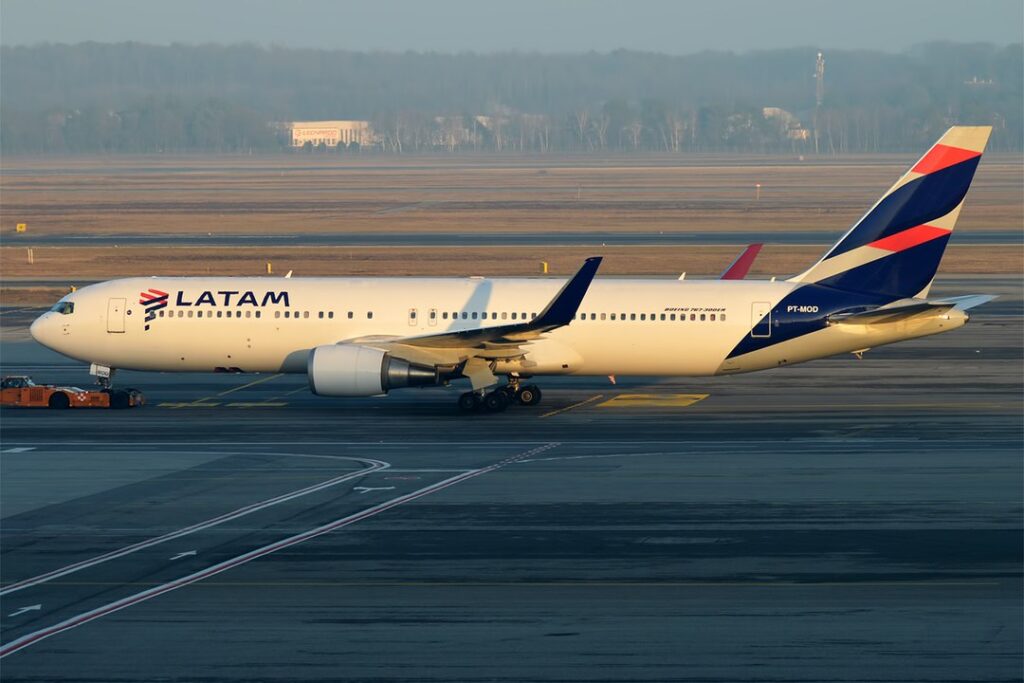 LATAM Airlines Flight to Atlanta
LATAM Airlines marked a significant milestone with the commencement of their first flight, identified as LA-2482, departing Lima, Peru, on October 29.
The flight took off as scheduled at approximately 12:00 local time and was slated to touch down in Atlanta around 20:00 local time. However, the inaugural operation arrived a bit ahead of schedule at 19:45.
This historic flight is an integral part of LATAM's recently introduced service, offering three weekly connections between Lima and Atlanta. The airline utilizes a Boeing 767-300ER aircraft for this route, accommodating 221 passengers across two sections.
The premium business class provides a comfortable experience for 30 passengers, featuring flatbed seats. The standard economy class can accommodate 191 passengers. The maiden flight was operated by the aircraft registered as CC-CXG, a Boeing 767 with slightly over 15 years of service.
The return journey covering the 3,177-mile route from Atlanta departed about 15 minutes behind the original schedule, taking off at approximately 00:05 local time on October 30 rather than 23:45 local time on October 29. It arrived in Lima ahead of schedule, landing around 05:35 local time.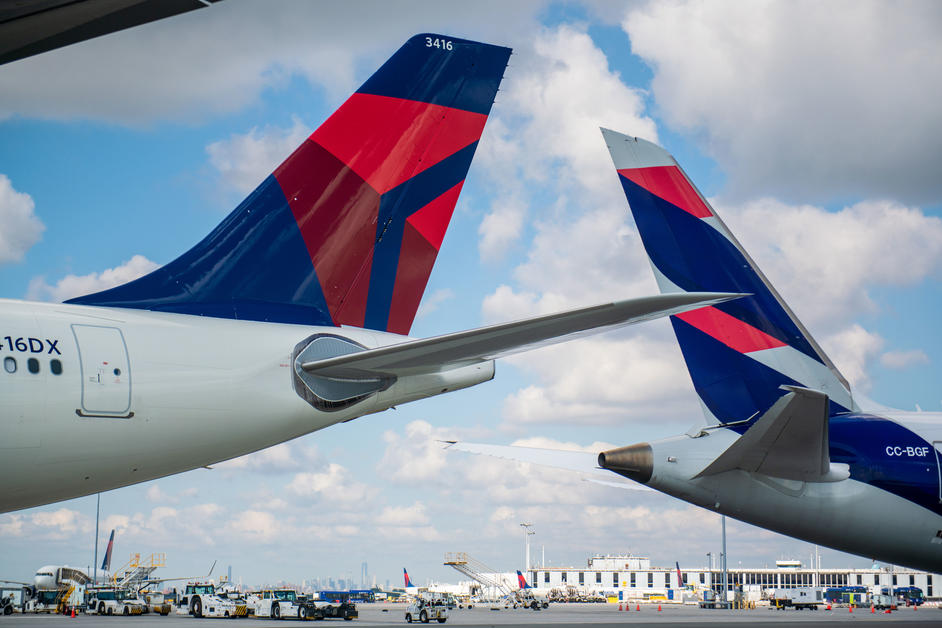 Alliance with Delta Air Lines
This route is a pivotal component of LATAM Airlines' extensive collaboration with Delta Air Lines. Ever since Delta, based in Atlanta, acquired a 20% stake in LATAM in 2019, the two airlines have forged a robust partnership, further solidified by their ongoing Joint Venture Agreement.
The newly launched Lima-Atlanta service by LATAM seamlessly complements Delta Air Lines' offerings. Delta operates a daily service between Atlanta and Lima, but with a distinctive touch – they utilize one of their Airbus A350 aircraft, unlike LATAM's employment of the Boeing 767.
In recent months, Delta and LATAM have jointly announced a series of new routes. Initially, LATAM was poised to inaugurate routes between Los Angeles and Sao Paulo, as well as Orlando and Bogota, in July. However, the Los Angeles-Sao Paulo route experienced a brief postponement, commencing in August.
Furthermore, the partnership unveiled an array of other upcoming routes, all slated for the latter half of 2023. Starting on October 29, a fresh route connecting Miami and Medellín was introduced by LATAM, operating as flights LA-4408 and LA-4409 on a daily basis.
LATAM also disclosed plans for a flight linking Atlanta and Bogotá. Delta already offers a daily service between these two cities, DL-980 and DL-981. This particular service also took off on October 29.
The LATAM-Delta partnership extended its reach as Delta announced an upcoming route connecting Atlanta to Cartagena, which currently lacks direct service. This route is set to commence operations on December 22, operating thrice weekly, further strengthening the alliance's growing network.
Stay tuned with us. Further, follow us on social media for the latest updates.
Also Read: US Airlines, Including American, United, Delta, and Southwest, want you to Dress Properly – Aviation A2Z
Join us on Telegram Group for the Latest Aviation Updates. Subsequently, follow us on Google News.