KOLKATA- The Indian regional carrier, Flybig (S9) Airlines announced the launch of new route connecting Kolkata and Patna, the capital cities of their respective states.
Flybig is an airline that operates in the regional sector and is headquartered in Gurugram, Haryana, India. Further, the airline is backed by Big Charter Private Limited, a company based in Gurugram. Commencing its operations in December 2020, flybig aims to facilitate travel between tier-2 cities within India.
Presently, the airline primarily serves destinations in the eastern and north-eastern regions of India.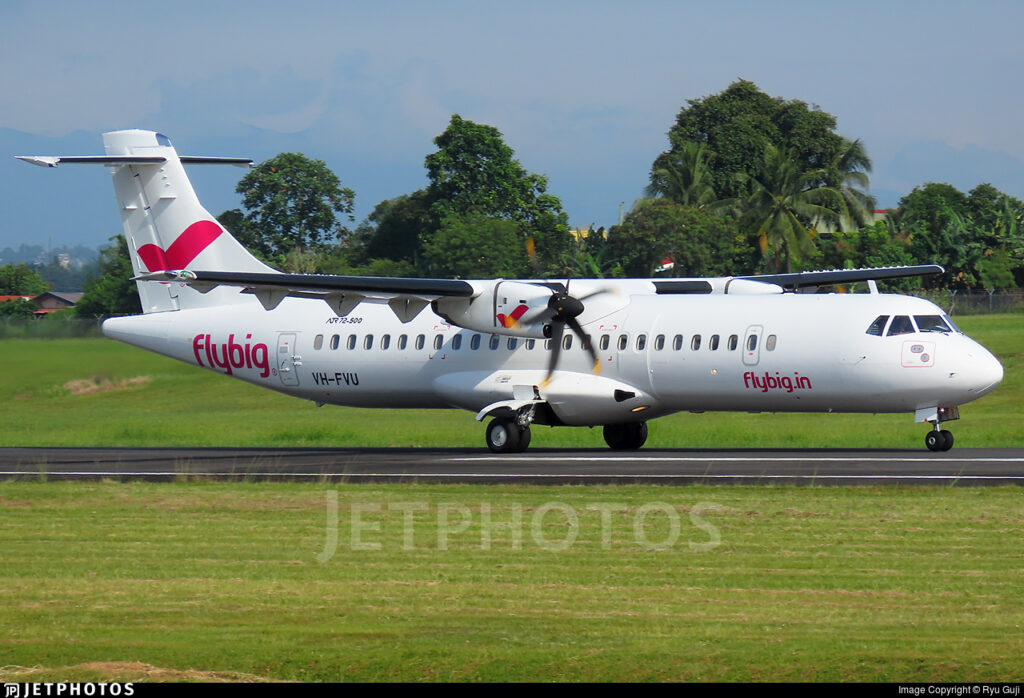 FlyBig Kolkata-Patna Flights
The airline will commence four weekly flights connecting two cities. Further the airline will deploy its ATR 72 aircraft on this route.
The Gurugram, Haryana based carrier will commence new services from June 8. Further, the airline will operate 4X weekly flights on Thursday, Friday, Saturday and Sunday.
The Flybig flight S9230 from Jayprakash Narayan Airport (PAT), Patna at 19:05 (7:05 PM IST) and will land at Netaji Subhash Chandra Bose International Airport (CCU) in Kolkata at 20:25 (8:25 PM IST).
Subsequently, the flight S9229 from CCU will depart at 18:50 (6:50 PM IST) and will arrive in PAT at 20:15 (8:15 PM IST). Further, the airline will deploy either ATR 72-500 or 72-600 on this one hour twenty minutes flight route.
Recently, the airline flight from Guwahati to Dibrugarh is flagged off by the Assam tourism minister Jayanta Mallabaruah.
Maiden Flight from Guwahati to Dibrugarh
The Assam government has taken steps to improve intra-state air connectivity by signing a Memorandum of Understanding with Big Charter Private Limited, also known as Flybig, in March of this year.
The agreement entails the operation of daily flights on the Guwahati-Dibrugarh-Guwahati and Guwahati-Silchar-Guwahati routes.
Assam currently has six to seven operational airports. Furthermore, the flight operations will adhere to the UDAN scheme introduced by the central government. Subsequently, the state government will provide viability gap funding to support the carrier operator.
The Assam government and Big Charter Private Limited (Flybig) agreement has ensured fixed pricing for the Guwahati-Dibrugarh-Guwahati and Guwahati-Silchar-Guwahati flight routes, with a maximum price limit of Rs 4,000. The state government will cover any additional costs.
Stay tuned with us. Further, follow us on social media for the latest updates.
Also Read: US Airlines, Including American, United, Delta, and Southwest, want you to Dress Properly – Aviation A2Z
Join us on Telegram Group for the Latest Aviation Updates. Subsequently, follow us on Google News.