Passengers aboard a Delta Air Lines (DL) flight took swift action when a restrained and unruly traveler, described as "violent," managed to break free, causing chaos onboard.
The incident occurred during an international flight departing from Paris and headed to Detroit, Michigan. In response to the disruptive behavior shown by a 34-year-old passenger, a Delta flight was diverted to a Canadian airport.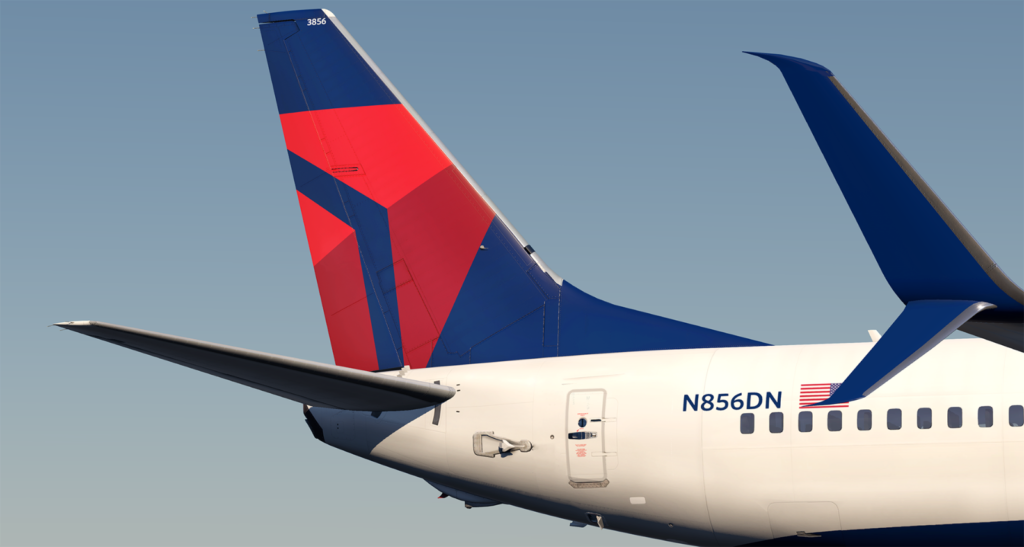 Delta flight diverted
According to reports by wxyz, the individual instilled fear among fellow travelers and the airline crew, prompting immediate intervention. Witnessing the unsettling situation, passenger Dena Haddad shared her concerns, stating, "Someone was being violent, and they wouldn't calm down. We wanted to get here as soon as possible. It was scary for a little bit."
Airline staff promptly restrained the unidentified man, whose erratic behavior led to the intervention. Nicolas Fougere, a passenger onboard the flight, recalled that his seatmate observed a heated argument between the suspect and another traveler, ultimately resulting in the crew restraining the individual.
Fougere noted, "The person who was sitting next to me had tried to go to the restroom, and she saw two people arguing. The crew told her to go to a different bathroom."
Despite initial restraints, the suspect managed to break free before the plane's touchdown. However, five to six other passengers quickly intervened, subduing the individual until the flight could make an emergency landing.
The incident forced the flight, carrying 261 passengers, to divert to Stephenville Dymond Airport in Newfoundland, Canada, approximately six hours into the journey, as reported by FlightAware.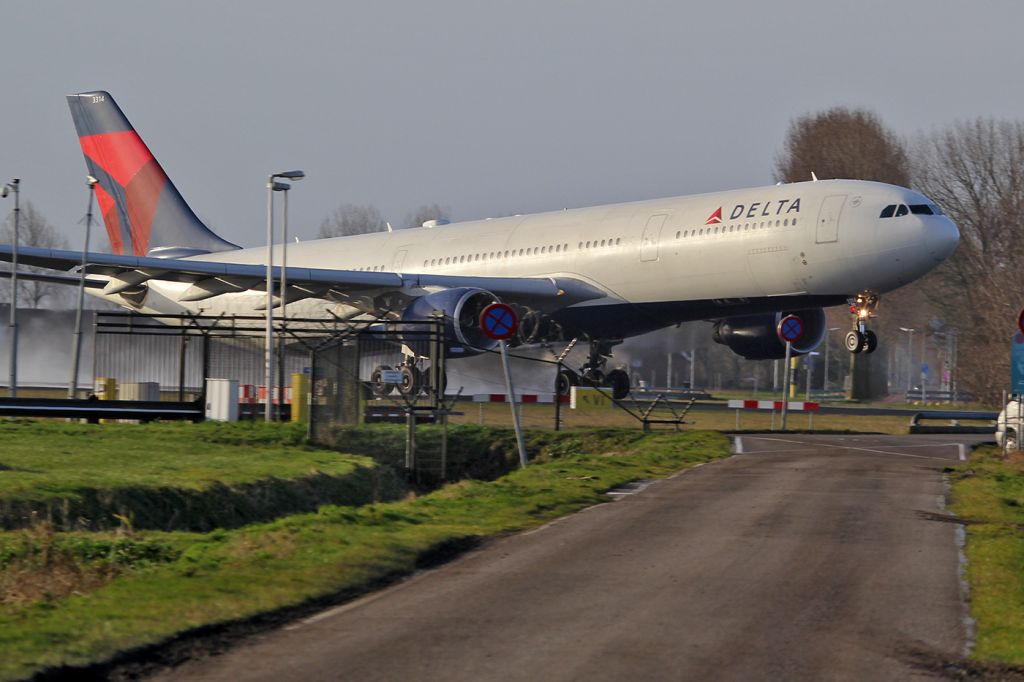 Canadian Airport Deals with Unruly Incident
Upon arrival, local authorities, including the Royal Canadian Mounted Police and Customs, promptly arrested the suspect. Footage captured onboard showed the suspect questioning the officers, asking, "What am I under arrest for?"
Eyewitness Randy Alexander, a local in the area, documented when Canadian authorities escorted the unidentified suspect off the plane.
Another passenger recounted the events, revealing that numerous individuals from the back of the aircraft had engaged with the unruly passenger, stating, "He was ready to throw hands. The whole back of the plane was interacting with him."
Delta Airlines expressed its condemnation of the incident, emphasizing its zero-tolerance policy towards such behavior.
In a statement, they asserted, "Unruly behavior, especially when it potentially compromises the safety of our customers and flight crew. This unruly customer was removed at Stephenville, Newfoundland, and Labrador and remanded to the custody of the Royal Canadian Mounted Police."
This incident follows a recent occurrence in which a passenger aboard an Asiana Airlines flight en route to Daegu, South Korea, opened the aircraft door mid-flight, citing discomfort.
Stay tuned with us. Further, follow us on social media for the latest updates.
Also Read: US Airlines, Including American, United, Delta, and Southwest, want you to Dress Properly – Aviation A2Z
Join us on Telegram Group for the Latest Aviation Updates. Subsequently, follow us on Google News.