DALLAS- World's largest low-cost carrier Southwest Airlines (WN) announced its financial results for the first quarter of 2023, highlighting the following key points:
The company recorded a net loss of $159 million, equivalent to $0.27 per diluted share.
The net loss amounted to $163 million, excluding special items, or $0.27 per diluted share.
The first quarter saw record-breaking operating revenues of $5.7 billion.
Southwest Airlines maintained a strong liquidity position with $12.7 billion, surpassing its outstanding debt of $8.0 billion.
These results provide an overview of Southwest Airlines' financial performance in Q1 2023.
Southwest First Quarter Results
The President and Chief Executive Officer Bob Jordan commented on the first quarter results, stating, "As anticipated, our net loss in the first quarter of 2023 was influenced by the adverse financial effects of approximately $380 million pre-tax. Or $294 million after-tax, attributable to the operational disruption in December 2022."
A significant portion of this impact was driven by a decline in revenue of around $325 million due to holiday return travel cancellations and a slowdown in bookings for January and February 2023.
However, we witnessed robust travel demand and revenue trends in March 2023. Leading to strong profitability for the month and record-breaking first-quarter revenues.
"Our operational performance in the first quarter of 2023 was highly commendable. Southwest Airlines achieved second in domestic on-time performance year-to-date through March 2023, despite facing the challenges posed by nine named storms.
We successfully concluded the evaluations of the operational disruption that occurred in December 2022. Publicly shared the summary report and action plan, which can be accessed at www.southwest.com/travel-disruption-action-plan.
We are committed to meeting our objectives and completing the action plan by winter 2023. Our focus remains unwavering on making operational investments and ensuring a safe, reliable, and efficient operation. While upholding our renowned standard of customer service.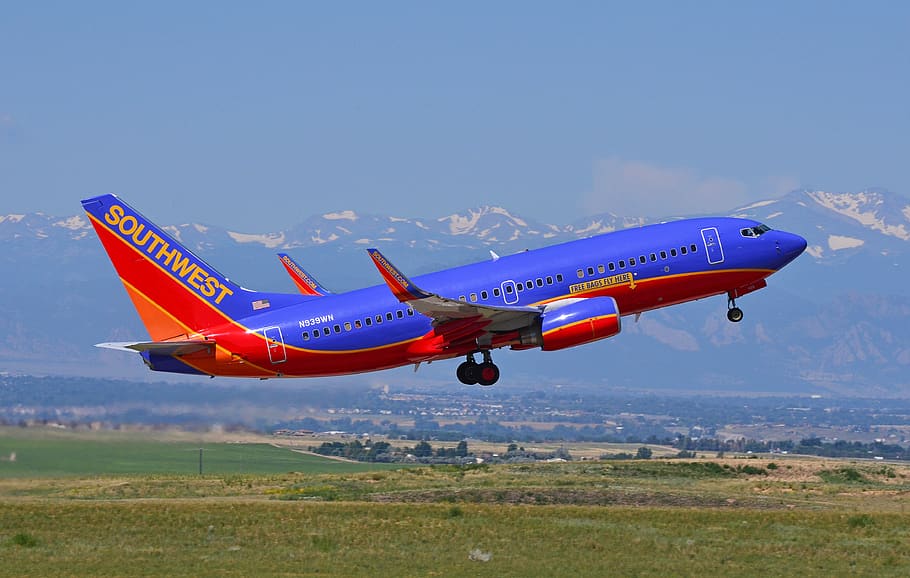 Strong Results and Future Insights
Despite facing a negative revenue impact of approximately $325 million attributed to the operational disruption in December 2022, Southwest Airlines demonstrated strong revenue performance in the first quarter of 2023.
The adverse revenue impact was primarily concentrated in January and February. While March witnessed a substantial recovery marked by strong yields and noteworthy strength in Rapid Rewards® redemptions.
The Company observed a significant improvement in managed business revenues in March 2023 compared to January and February 2023, approaching levels similar to those in March 2019.
Southwest is delighted with the progress made in recovering managed business revenues thus far. This can be attributed to investments in Southwest Business and expansion into Global Distribution Systems. Aimed at further expanding the Company's presence in the corporate travel sector.
In the first quarter of 2023, the Company experienced a year-over-year capacity growth of 10.7 percent, surpassing its earlier guidance of approximately 10 percent.
A higher-than-anticipated March completion factor primarily drove this increase. As planned, the Company received 30 -8 aircraft during the quarter while retiring seven -700 aircraft. Which is two more retirements than previously projected. Consequently, the Company concluded the first quarter of 2023 with a fleet of 793 aircraft.
Stay tuned with us. Further, follow us on social media for the latest updates.
Also Read: US Airlines, Including American, United, Delta, and Southwest, want you to Dress Properly – Aviation A2Z
Join us on Telegram Group for the Latest Aviation Updates. Subsequently, follow us on Google News.