SAN FRANSISCO- They say that distance increases affection, and this sentiment holds true for Australian Qantas (QF), which has been away from San Francisco International gates for more than three years. The long-awaited return has made the reunion even more delightful.
Initially planned for departure in October 2022 but rescheduled to March, Qantas Airways' non-stop flight from Sydney to San Francisco on the Boeing 787 is finally back in operation.
The thrice-weekly service offers a refreshing alternative on the West Coast, warmly welcoming travelers seeking an alternative to LAX.
Qantas Sydney to San Francisco Flights
According to Qantas' schedule, flight QF73 departs from Sydney at 9:55 pm every Monday, Thursday, and Saturday. With an estimated flight time of 13 hours and 20 minutes. The aircraft is expected to land in San Francisco at 6:15 pm local time.
For the return journey, flight QF74 departs from San Francisco at 10:25 pm on the same three days and arrives in Sydney at 6:05 am two days later. The westbound service has a slightly longer duration of 14 hours and 40 minutes.
The multiple delays in resuming this route were primarily due to a shortage of long-range aircraft. However, more aircraft returned to service, and two additional aircraft are expected to be delivered by the end of June. Further, the scheduling challenges are gradually being resolved.
Although QF73 is now operating regularly, it faces competition from United Airlines. QF has operated a daily flight (UA870) on the same route for almost a year. United Airlines also plans to increase its frequency to double daily flights starting in October.
Qantas tweeted about the return and wrote, "Qantas is back in San Francisco! We have officially relaunched our direct services between Sydney and San Francisco, with our stunning Emily Kame Kngwarreye 787-9 Dreamliner operating QF73 and QF74 today between the two cities."
"Our crew and passengers alike are ecstatic with the return of flights between @SydneyAirport and @flySFO, which we will operate three times a week," added Qantas.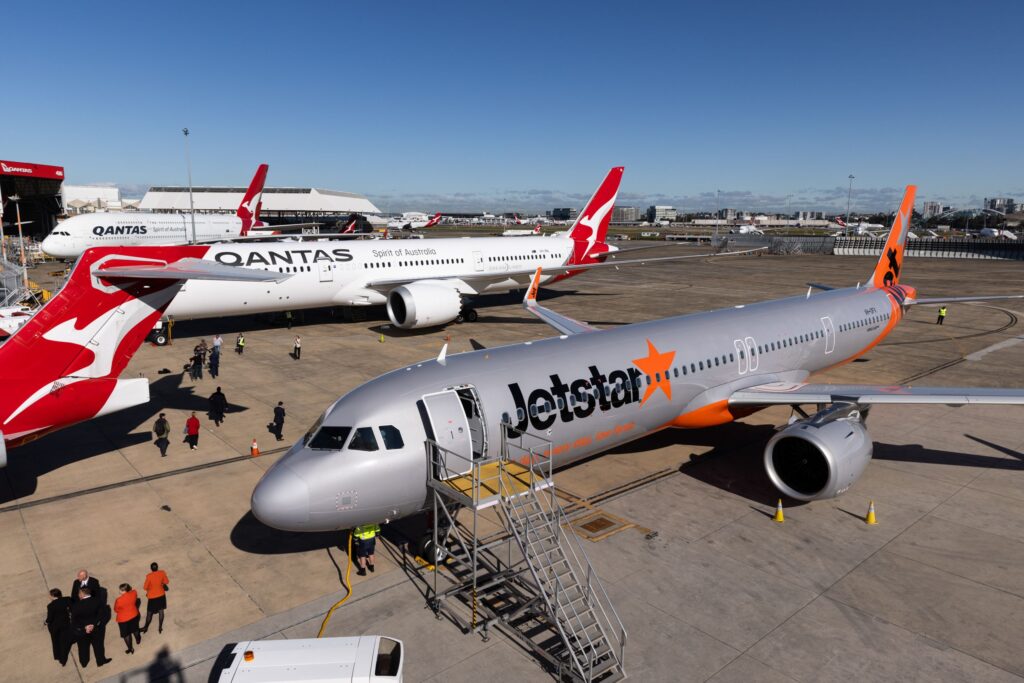 Other Plans
Currently, Qantas' flights from Brisbane and Melbourne to San Francisco are still suspended, and there are no scheduled dates for their return.
However, Qantas has other significant plans underway. They are preparing to launch flights from Sydney to New York via Auckland in June. Additionally, there will be a substantial increase in flights from Australia to Japan starting in November.
Furthermore, Qantas will resume seasonal flights to Rome and flights between Melbourne and Hong Kong in June.
Stay tuned with us. Further, follow us on social media for the latest updates.
Also Read: Indian Students Deported Back to Delhi from USA on Delta Flight – Aviation A2Z
Join us on Telegram Group for the Latest Aviation Updates. Subsequently, follow us on Google News.