US-based Delta Air Lines (DL) is expanding its support for women's athletics by announcing new professional and amateur golf Sponsoring with Michelle Wie West and Rose Zhang.
These partnerships will exclusively focus on female athletes, aligning with Delta's commitment to fostering a well-rounded and gender-balanced set of partners as part of its broader diversity, equity, and inclusion efforts.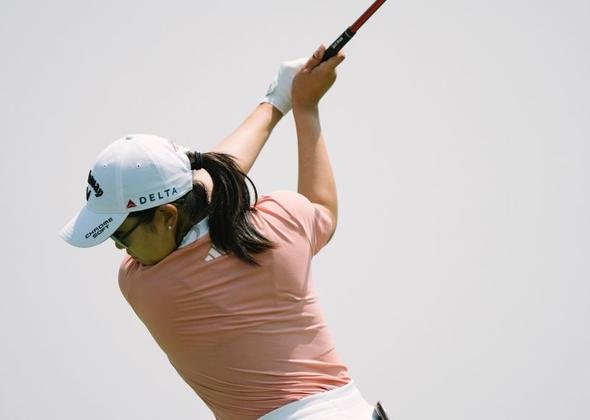 Delta Sponsoring Wie West and Rose Zhang
Emmakate Young, Managing Director of Brand Marketing and Sponsorships, expressed that the addition of these exceptional athletes as brand partners elevates Delta's presence in the world of golf.
These partnerships align with Delta's core values. Further contributing to their shared objectives of promoting engagement, equity, and participation in women's sports.
The next exciting chapter in Delta's golf portfolio will commence on June 1. With the LPGA's Mizuho Americas Open at Liberty National Golf Club near New York City. Delta proudly serves as the official airline partner for the tournament.
Delta is thrilled to share the news of its LPGA ambassador partnerships. Which include tournament host Michelle Wie West and the talented newcomer Rose Zhang.
Zhang, the reigning Augusta National Women's Amateur champion. Further, the first-ever back-to-back NCAA Champion in women's golf will make her professional debut at the Mizuho Americas Open.
These partnerships come at an exciting time in the golfing world. As Zhang prepares to join the LPGA Tour, Wie West transitions into the next phase of her career after a successful professional playing journey.
Delta is proud to embark on these collaborations. Subsequently, it supports these remarkable athletes as they embark on their respective journeys.
Player Insights
"As a loyal Delta Million Miler and frequent traveler, Delta has been my airline of choice throughout my LPGA career," expressed Wie West.
"Partnering with them is an exciting next step as I enter a new phase in my career and personal life. I eagerly anticipate joining Delta both in the skies and on the golf course. As we strive to elevate women's golf to new heights."
Zhang recently achieved a remarkable record for the most wins in Stanford golf history. Further, she will showcase the Delta brand while participating in the Mizuho Americas Open.
Further, She will wear Delta-branded apparel featuring the Delta name and logo on the left side of her hat, golf towel, and caddie hat during LPGA Tour events.
"Embarking on my professional journey with Delta is truly invaluable as we collaborate to elevate women's golf and advance my career," shared Zhang. "Delta and I share a common drive to excel in our respective fields, and I am proud to have them on my team as we embark on this exciting new chapter together."
Delta will establish partnerships with rising stars Megha Ganne and Rachel Kuehn in the amateur golf arena. Further, Ganne will proudly display Delta branding on her golf shirt.
While Kuehn will showcase Delta branding on her hat during non-collegiate competitions. Additionally, Ganne will have the opportunity to participate in the Mizuho Americas Open.
Stay tuned with us. Further, follow us on social media for the latest updates.
Also Read: US Airlines, Including American, United, Delta, and Southwest, want you to Dress Properly – Aviation A2Z
Join us on Telegram Group for the Latest Aviation Updates. Subsequently, follow us on Google News.