Air India Boeing 777 Commander and Pilot, Captain Zoya hosts the Indian Flag in the Cockpit.
Captain Zoya shared the pic of the Indian flag in the Aircraft cockpit while at Chicago O'hare International Airport in the USA.
Air India pilot Hosts Indian Flag in Chicago, USA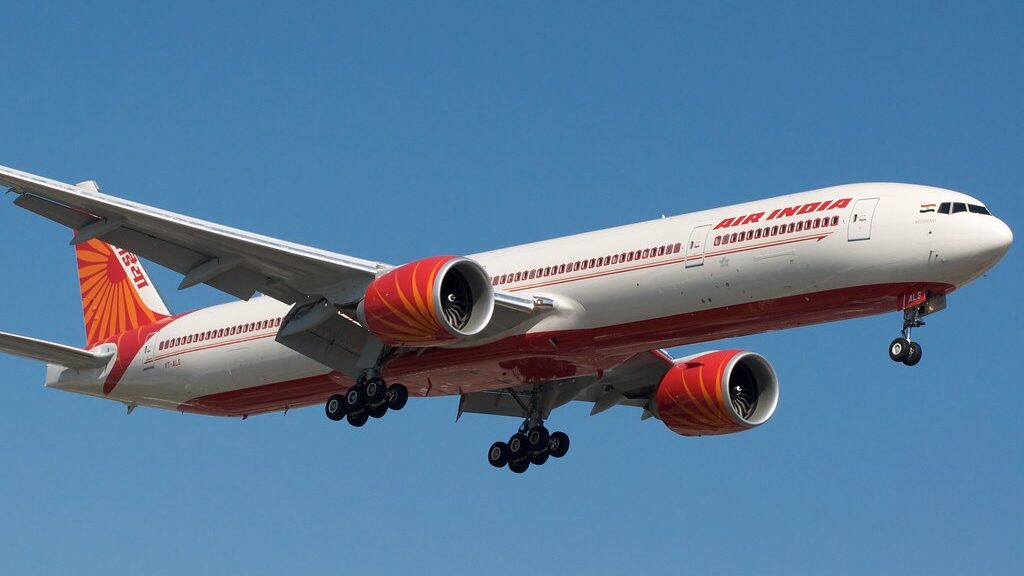 This is one of the rare movements in Aviation and a proud one to Host a Flag in Foreign Nations.
Captain Zoya shared a post on Linkedin stating,
I hope on this 75th #IndependenceDay you all celebrated freedom, secularism, diversity, justice, fraternity, internity, and equality that our Country stands for.
I am a citizen of the world! Proud Indian, Bharat Ki Beti
I had the privilege of celebrating it in Chicago and I could not be more thrilled to witness the zeal and camaraderie of our wonderful Indian Community here in #Chicago
#JaiHind 🙏

Captain Zoya, Air India Boeing 777 Pilot
Captain Zoya is a 12 times TED & TEDx Speaker, UN Women Spokesperson for Generation Equality, UN Women India Generation Equality Ally, and Bharat Ki Beti.
"Har Ghar Tiranga" Campaign
To Celebrate 75 years of Independence from the British Raj, the Government of India announced a Har Ghar Tiranga Campaign.

The Prime Minister of India while stating the importance of 75 years said,
"This year, when we are marking Azadi Ka Amrit Mahotsav, let us strengthen the Har Ghar Tiranga Movement. Hoist the Tricolour or display it in your homes between 13th and 15th August. This movement will deepen our connection with the national flag."

Narendra Modi, Prime Minister of India
There is official website in the name of Har Ghar Tiranga, the website lets you upload selfies with Tiranga. As of now around 6 crore people have Uploaded their photos with Tiranga and got an appreciation certificate for it.
We have also written a detailed blog, highlighting 75 Key achievements and points that happened in the Indian Civil Aviation Industry.
India at 75:- 75 Key Events in Civil aviation of India | Exclusive – Aviation A2Z
Air India Delhi-Chicago Flight
Air India has daily flights between IGI Delhi Airport and Chicago O'Hare International Airport. The airline Operate its Boeing 777 to fly on this special Route.
According to Flight Radar 24, Air India conducted 2 special flights instead of One on the 14th and 15th of August.
So Pilot and aviation Industry staff have no holidays and they serve the Nation and passengers with pride and courage.
Captain Zoya is an Exceptional pilot and will always be remembered for achieving huge records in the Aviation industry.
Also Read, Air India Delhi Vancouver Flight is Now Daily | Exclusive – Aviation A2Z
We will keep you posted about all the Air-India-related updates, make sure you click on the notification bell. Finally, Thank you for Reading and Supporting Our website.
Stay connected with Aviation A2Z!
Join Our Telegram Group for Latest Aviation Updates:-https://t.me/aviationa2z