Boeing is reportedly considering placing aircraft engines from the vast stock of finished 737 MAX jets in storage on freshly constructed MAX aircraft, to ease the supply chain worries.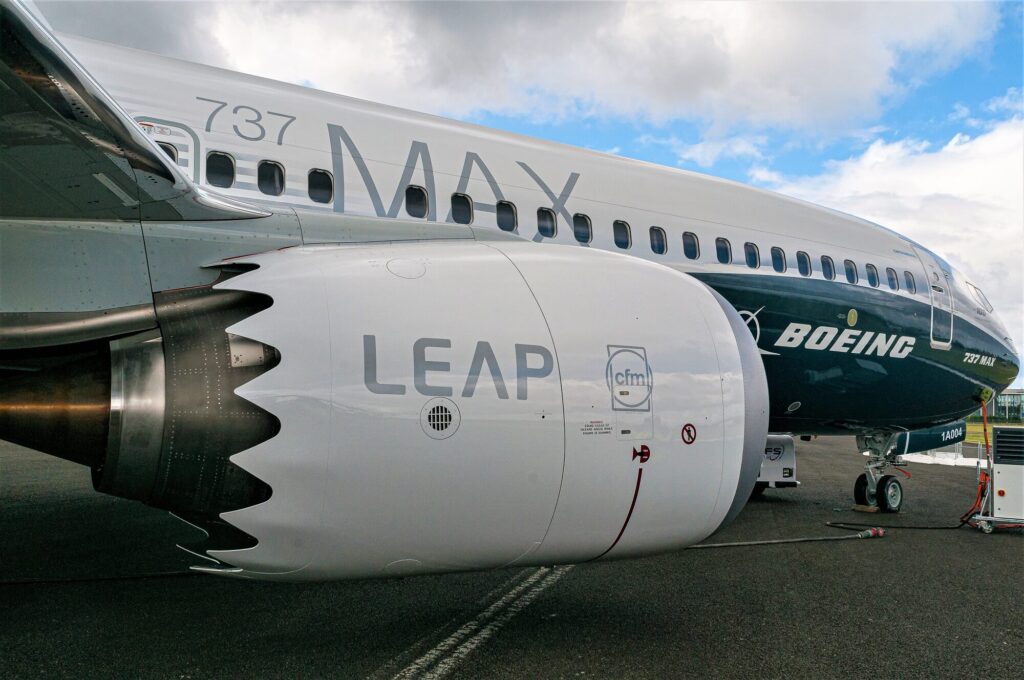 Boeing to swap 737 MAXs engines
The manufacturer may take the CFM LEAP-1B engines from the 290 737 MAX aircraft that are now in storage in order to mount them on fresh production aircraft as they leave Renton, Washington, for final assembly. Boeing may also take MAX seats to reinstall them on brand-new production aircraft.
The decision was made in the middle of a global shortage in the supply chain, with engine suppliers in particular finding it difficult to meet demand.
Boeing is constructing up to 30 sets of counterweights for the aeroplanes that are being stored. These can be utilised to stop an aeroplane from flipping backwards onto its tail after the removal of its heavy jet engines.
For MAX aircraft in new-production, counterweights may also be employed if engine manufacturer CFM is unable to meet deadlines for delivery.
737 MAXs deliveries ceased
Out of the 290 Boeing 737 MAXs that are presently in storage, at least 140 were made for Chinese airlines. The nation, which was the first to halt the aircraft in March 2019 after catastrophic crashes in Ethiopia and Indonesia, has not yet given the type permission to resume passenger service.
For instance, China Southern Airlines (ZNH) has chosen to cut 100 Boeing 737 MAX aircraft from its near-term delivery schedule. As a result, the airline will now only accept a total of 78 MAX deliveries, as opposed to the 181 aircraft that were originally scheduled to join it through 2024.
The biggest three airlines in China have swooped in, placing a sizable order with Airbus for around 300 aircraft.
That makes it harder to get rid of the Boeing MAX stock. However, despite supply chain interruptions, the larger Boeing's inventory grows, the more flexibility the corporation has to deploy MAX jets more swiftly when necessary.
Also read:
Indian charter plane lands at Karachi Airport | EXCLUSIVE
Air India Bangkok – Delhi flight Returns after Takeoff due to "Slat Failure"| Exclusive
Join our telegram group for latest Aviation Updates:-
Stay tuned and updated with Aviationa2z.