Due to turbulence, an Envoy Air Embraer E175LR aircraft has lost its right winglet. On May 3, 2022, the aircraft, N233NN, was flying flight AA3729 from Charleston International Airport (CHS) to Dallas Fort Worth International Airport (DFW) when it was safely diverted to Birmingham – Shuttlesworth International Airport (BHM) in the United States.
"After a probable mechanical issue during turbulence midflight, American Airlines (A1G) (AAL) flight 3729 from Charleston (CHS) to Dallas/Fort Worth (DFW), an Embraer E175 operated by Envoy, was diverted to Birmingham (BHM)," an American Airlines (A1G) (AAL) official said. 
"Customers were re-booked on a different flight that left last night."
There were no injuries among the passengers.
American Airlines (A1G) uses Envoy Air as a regional airline (AAL).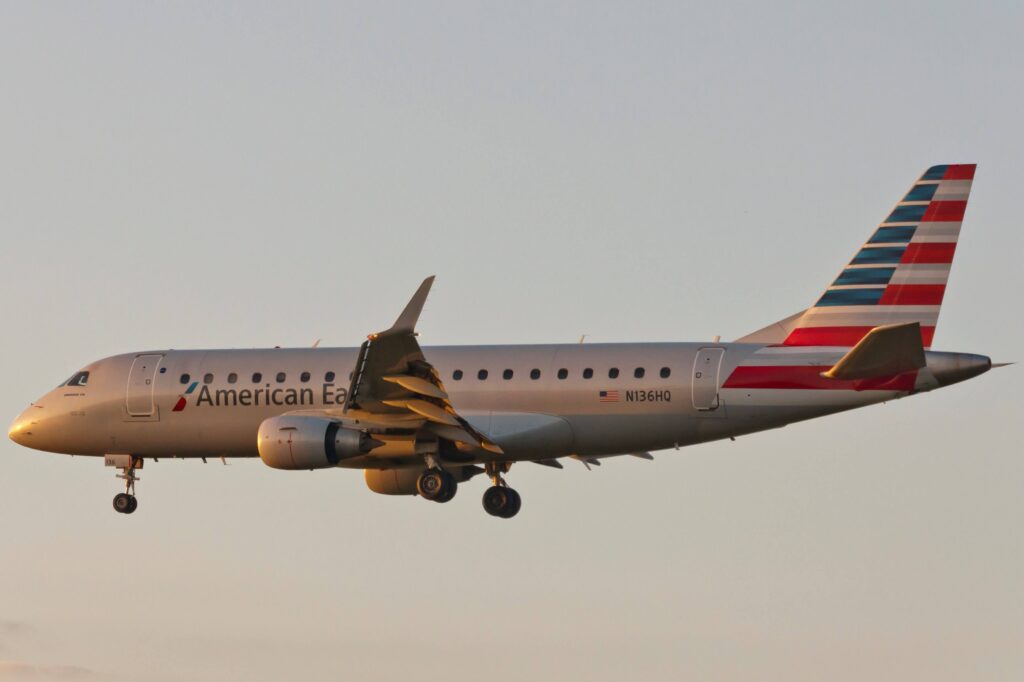 Shortly after the event, photos of the Embraer E175 plane surfaced on social media, plainly showing the plane missing its right winglet.
According to Sources, the airline's fleet consists of 158 Embraer planes.
Stay Informed with Aviation a2z!