MUMBAI- Starting from mid-2024, India's largest carrier, IndiGo (6E) Airlines, is considering to introduce a business class on its Airbus A321XLR (eXtra long-range) aircraft.
These aircraft will be utilized for nonstop flights lasting up to 7-8 hours. Subsequently, for destinations in Europe and the Far East.
In 2019, IndiGo made a significant order for 300 aircraft from the A320neo family. Comprising of 87 A320neos and 213 A321neos. Further, IndiGo or Airbus has not disclosed the specifics regarding the number of A321XLR variants in this order.
Nevertheless, it is anticipated that IndiGo will utilize the new A321XLR aircraft on various international routes. Further demonstrating its commitment to expanding its global operations.
IndiGo A321XLR Business Class
The budget airline has traditionally operated with a single-class cabin, exclusively offering economy seating. They have refrained from installing ovens on board to maintain aircraft weight and conserve fuel.
Instead of opting to provide cold meals to passengers (excluding pour-hot-water-in-upma). However, with the introduction of the long-range A321XLR, the airline is exploring a different business model.
According to an IndiGo official, there are considerations for implementing a two-class configuration. Subsequently, including business and economy, specifically for the A321XLR.
However, no final decisions have been made at this stage. Additionally, it is anticipated that the A321XLR will be equipped with ovens, allowing passengers to purchase hot meals during their flight.
IndiGo is developing the XLR product to cater to the growing demand for budget medium-haul nonstop flights from India to popular destinations such as Paris, Frankfurt, Prague, Moscow, Tokyo, and Seoul. Typically, these routes have been dominated by full-service carriers (FSC) offering direct flights.
Suppose IndiGo can successfully offer a significant price advantage, considering factors like meals, baggage, seat selection, and onboard WiFi, compared to FSCs. In that case, it has the potential to challenge its market dominance.
The response from Air India, which is undergoing a revamp led by the Tatas, will be intriguing. Fortunately, the Indian market is vast enough that both IndiGo and Air India can coexist and potentially complement each other rather than directly compete, according to an insider in the aviation industry.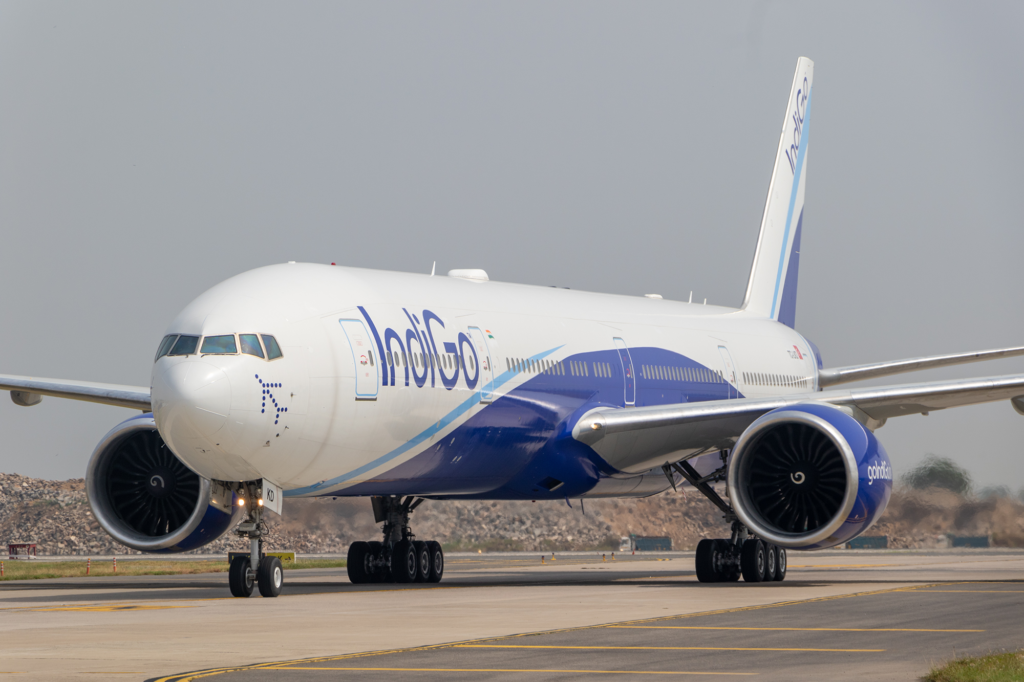 First Widebody in 6E Livery
India's largest carrier, IndiGo (6E) Airlines' first Boeing 777 painted in 6E livery, landed at Delhi Airport on 28 May 2023 (Today). Further, the aircraft is taken on a wet lease from Turkish Airlines (TK).
The induction of the new Boeing 777 will help strengthen the codeshare partnership between IndiGo and Turkish Airlines. Further, this is the third Boeing 777 added to the 6E fleet.
With the latest Boeing 777 delivery, the IndiGo airline now has more than 310 aircraft fleet. Subsequently, it includes 39 ATRs, 185 A320s, 86 A321s, and Three Boeing 777s on wet lease.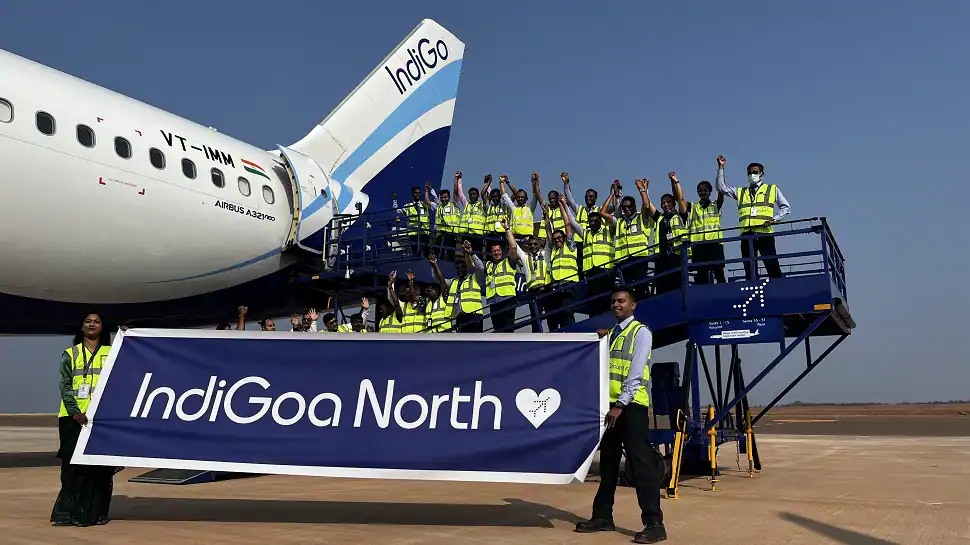 IndiGo Added Six New Destinations
According to a statement released by InterGlobe Aviation, the parent company of IndiGo, the airline has announced its plans to introduce direct flights from Mumbai to Nairobi, Kenya, and Jakarta, Indonesia, starting in late July or early August.
Additionally, Delhi will be connected to Tbilisi, Georgia, and Baku, Azerbaijan, in August. Further followed by Tashkent, Uzbekistan, and Almaty, Kazakhstan, in September.
In addition to the new routes, IndiGo has announced the resumption of daily services from Delhi to Hong Kong in August. These flights were previously suspended three years ago due to the impact of the Covid-19 pandemic.
IndiGo expects that these new flight offerings will provide significant opportunities for business and leisure travelers. Further ensuring seamless connectivity and enhancing passenger travel options.
Stay tuned with us. Further, follow us on social media for the latest updates.
Also Read: US Airlines, Including American, United, Delta, and Southwest, want you to Dress Properly – Aviation A2Z
Join us on Telegram Group for the Latest Aviation Updates. Subsequently, follow us on Google News.