MONTREAL- Today, flag carrier Air Canada (AC) has launched two important non-stop routes from its global hub in Montreal to Europe with the arrival of two flights.
The introduction of non-stop service to Toulouse marks Air Canada's fourth destination in France. Further it provides the only year-round connection between North America and southwestern France, connecting two prominent aerospace hubs and vibrant francophone cities.
Furthermore, Air Canada's seasonal flights from Montreal to Copenhagen complement its existing year-round services to the capital of Denmark from Toronto.
Air Canada's widebody aircraft for international services provide passengers with a range of cabin options.
Travelers can choose from three distinct cabins: Air Canada Signature Class, which offers lie-flat individual pods for the ultimate comfort; Premium Economy, featuring spacious seats with extra legroom and premium amenities; and Economy, where passengers can enjoy complimentary Chef-inspired meals, specially curated wines, and a selection of beverages.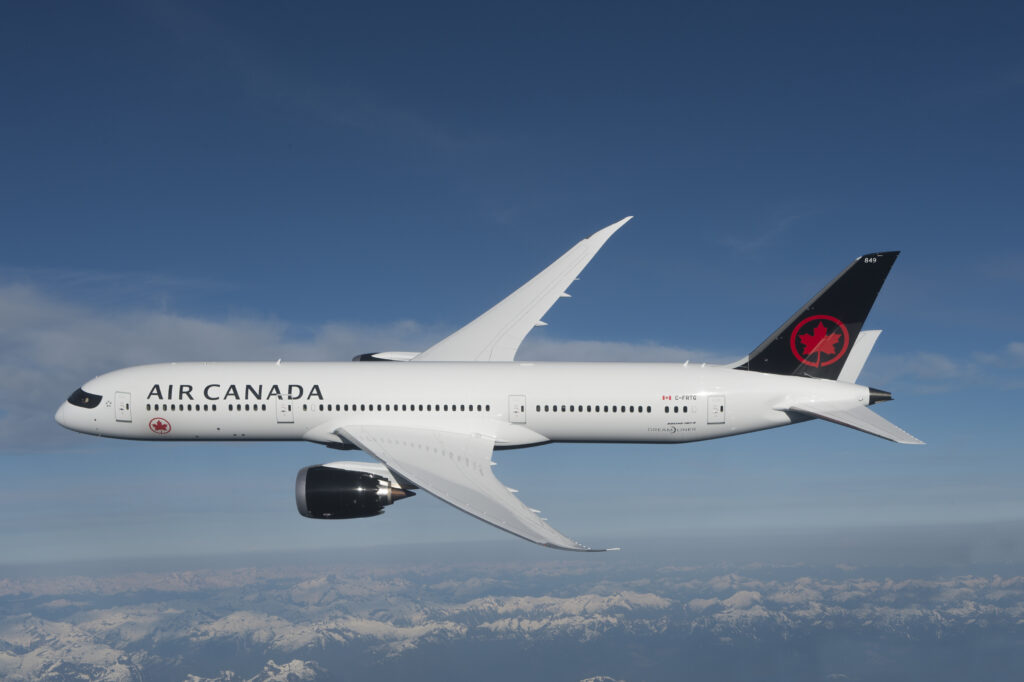 Air Canada Flights from Montreal to Toulouse and Copenhagen
Flights to Toulouse are operated on an Airbus A330 aircraft, offering three classes of service. Notably, one of the aircraft's classes has recently been equipped with specialized diagnostic sensors in collaboration with In-Service Aircraft for a Global Observing System (IAGOS).
IAGOS is an esteemed international non-profit organization that leverages commercial aircraft as a platform for global observations of climate change and air quality.
It is worth mentioning that Toulouse is home to one of the key scientific laboratories associated with IAGOS, the Laboratoire d'Aérologie of CNRS. Additionally, Météo France, one of the partners of IAGOS, is also located in this vibrant French city.
Executive Insights
"We are thrilled to announce the launch of our highly anticipated year-round flights between our Montreal global hub and Toulouse. Further offering a convenient link to the French-speaking world," stated Mark Galardo, Executive Vice President of Revenue and Network Planning.
"By connecting two major business cities in the international aerospace industry. We are not only strengthening commercial ties but also providing travelers from Toulouse seamless connections to a wide range of destinations through our Montreal hub." added Mr Galardo.
In addition, Mr. Galardo expressed enthusiasm about inaugurating Air Canada's second route from Canada to Copenhagen. Further enhancing travel options between North America and Denmark.
"Via Copenhagen, a Star Alliance hub, our customers will have easy access to the larger Scandinavian market, opening up new opportunities for exploration and discovery," he added.
These two new routes showcase Air Canada's commitment to the growth of Montreal as a significant hub within its global network.
Philippe Rainville, CEO of ADM Aéroports de Montréal, also welcomed the addition of Copenhagen and Toulouse as Air Canada's latest destinations.
He emphasized the positive impact these flights would have on Montreal's flight offerings. Further, the elevated status of YUL as a major international hub.
Rainville highlighted the significance of both cities, with Copenhagen serving as a gateway to Nordic countries. Subsequently offering visitors the chance to admire its captivating architectural landmarks.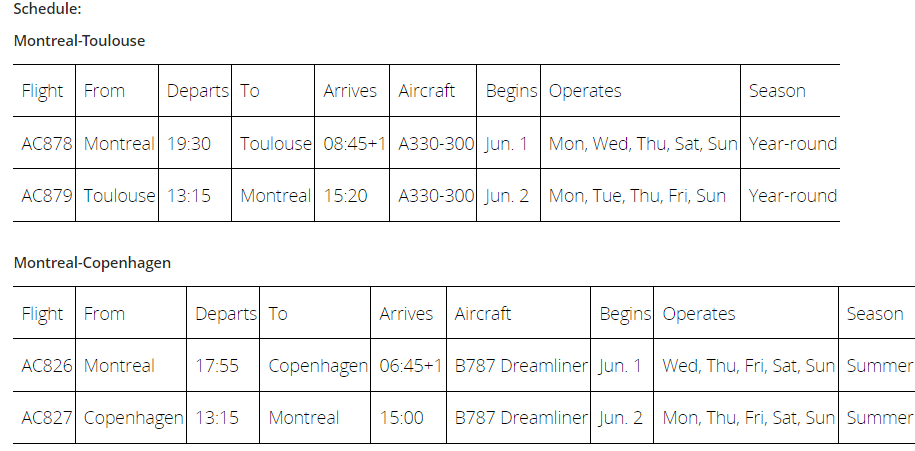 Stay tuned with us. Further, follow us on social media for the latest updates.
Also Read: Indian Students Deported Back to Delhi from USA on Delta Flight – Aviation A2Z
Join us on Telegram Group for the Latest Aviation Updates. Subsequently, follow us on Google News.