German-based Lufthansa (LH) Group has made a new acquisition of four state-of-the-art Airbus A350s long-haul aircraft. These aircraft will be procured from Deucalion Aviation Limited and are scheduled to be delivered to the Group within the current year.
At present, Lufthansa operates a fleet of 21 Airbus A350-900s, and they have recently placed orders for five additional A350-900s and ten A350-1000s in March 2023.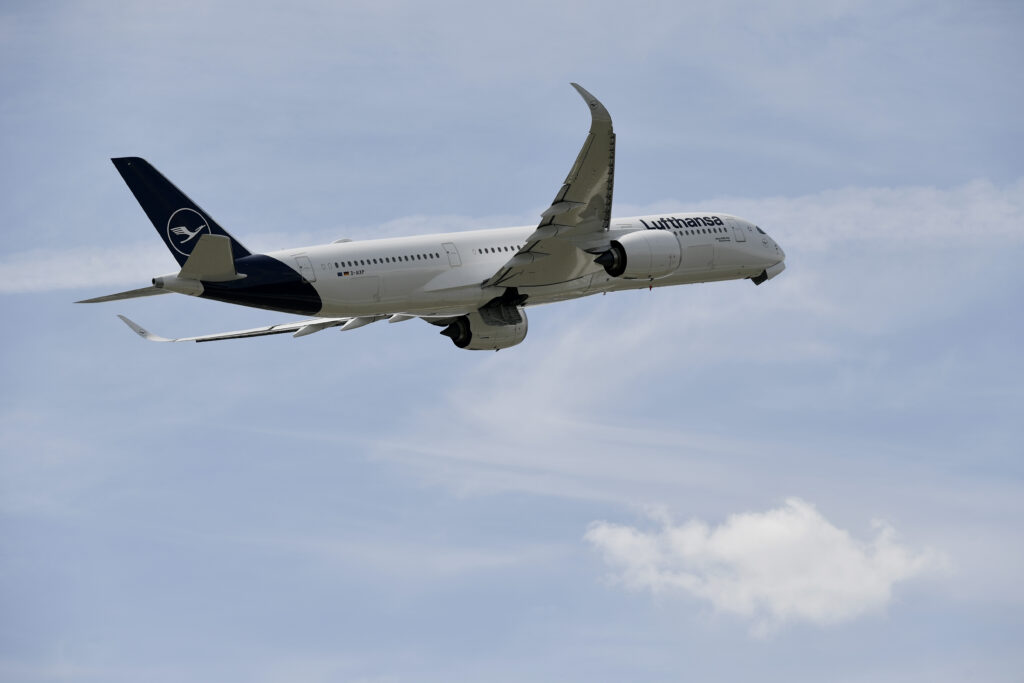 Lufthansa four Airbus A350s
With a total of 38 firm orders, Lufthansa holds a prominent position as the third-largest customer for this exceptionally efficient Airbus long-haul A350s.
The flag carrier of Germany took delivery of the first Airbus A350-900 back in December 2016, almost 6 years ago. This particular aircraft is the initial unit among the 25 A350-900s that Lufthansa has in its order pipeline. Further, Lufthansa has operated the first set of A350s on long-haul flights connecting Munich with Delhi and Boston.
Lufthansa's A350 XWB, powered by Rolls-Royce engines, will provide passengers with a comfortable three-class cabin configuration. The Business Class will have 48 seats, Premium Economy will offer 21 seats, and Economy Class will accommodate 224 seats.
The A350 XWB will showcase Lufthansa's latest cabin features, including new seats, an enhanced inflight entertainment system, and the introduction of inflight connectivity. These advancements aim to elevate the comfort and convenience of Lufthansa passengers across all classes.

Further, with its cutting-edge aerodynamic design, carbon fiber fuselage and wings, and state-of-the-art fuel-efficient Rolls-Royce engines, the A350 XWB showcases the latest advancements in aviation technology.
These innovations result in unparalleled operational efficiency. Subsequently, including a remarkable 25 percent reduction in fuel consumption and emissions and significantly reduced maintenance expenses.
Furthermore, the spacious interior, serene atmosphere, captivating interior design, and mood lighting of the cabin all contribute to exceptional comfort. Subsequently, well-being sets new benchmarks for the flight experience of all passengers.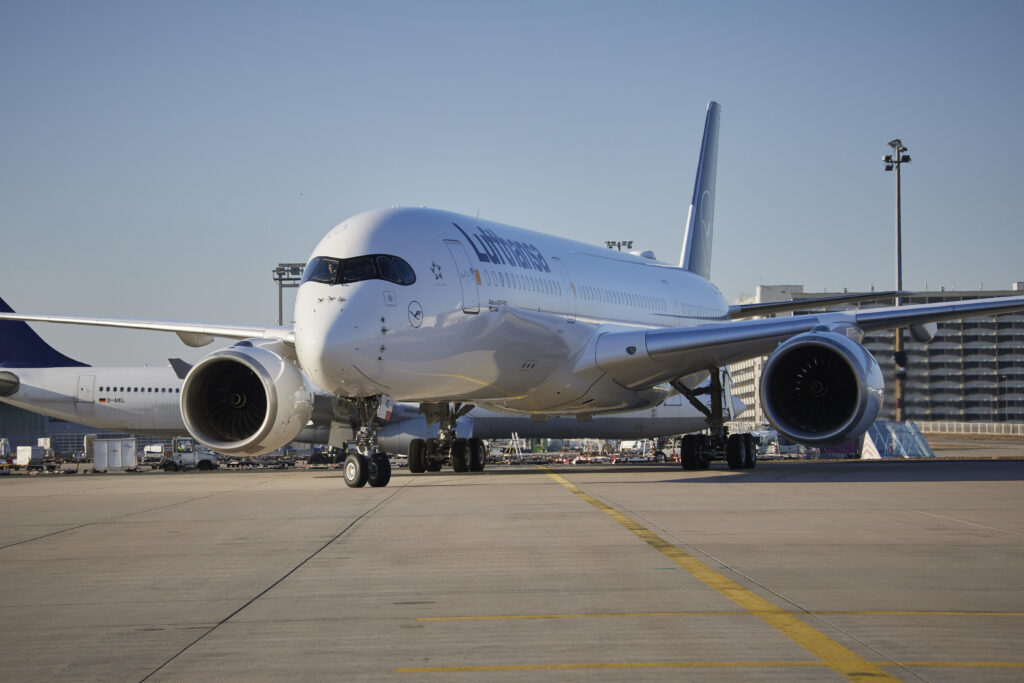 About Lufthansa
The Lufthansa Group is a global aviation conglomerate operating across various regions. Boasting a workforce of 109,509 employees, the Lufthansa Group achieved a revenue of EUR 32,770m in the fiscal year 2022. Comprising Network Airlines, Eurowings, and Aviation Services, the Lufthansa Group encompasses many business segments.
Further, the Aviation Services segment encompasses Logistics, MRO (Maintenance, Repair, and Overhaul), Catering, Additional Businesses, and Group Functions.
The latter category includes prominent entities such as Lufthansa AirPlus, Lufthansa Aviation Training, and various IT companies. Subsequently, Each segment within the Lufthansa Group holds a leading position in its respective market.
Stay tuned with us. Further, follow us on social media for the latest updates.
Also, read Several flights are delayed as a result of storms across the United States – Aviation A2Z
Join us on Telegram Group for Latest Aviation Updates. Subsequently, follow us on Google News.