Today we will Interview one of the most active Aviation activists and Touch bearers to many Aviators, Prashant Patel, AIESL Technician in Our Exclusive and Special Interview series.
The Interview is Conducted by Bhavya Velani, Founder of Aviation A2z on the 2nd of August in a telephonic conversation. The Purpose of this Interview is to highlight his work in Indian Aviation Industry Especially in AIESL technician Strike.
The Interview lasted almost 25 Minutes and Prashant sir spoke the Real Truth about Indian Aircraft Maintenance Field. I suggest you all share this Interview post with all the Indian Aviation professionals to aware them of the Current Situation.
Q. 1) Sir tell our Viewers About yourself in Brief?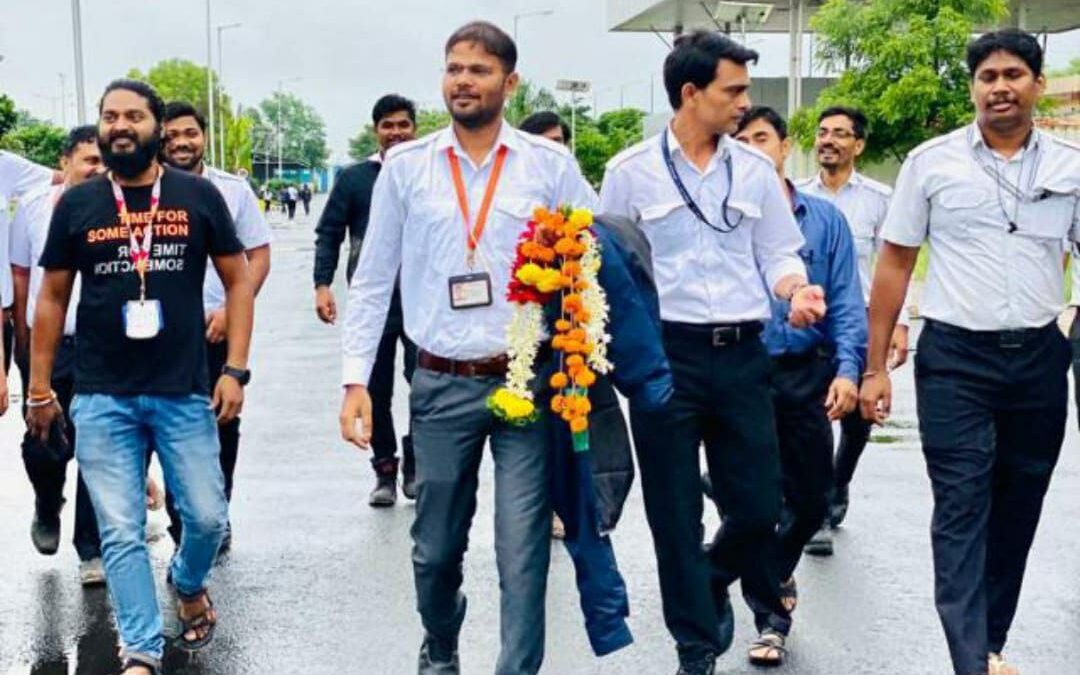 Reply by Patel, I am Prashant Patel currently working at AIESL, a govt owned MRO as an Aircraft technician. I have been actively raising my voice regarding aircraft maintenance Engineering field issues.
Note:- Prashant Patel is One of the Founding members of Mission AME Graduation (MAG Team). Twitter Handle @MAG4AME, Facebook Page MAG Official.
At first, I started speaking about How AME colleges are Fooling students who have passed recently from Higher Secondary school.
After that, I raised my voice for fewer jobs and more students, also the DGCA Approved AME Course is mere a Certificate and not a degree.
The field has No transparency in Job postings and many airlines and MROs Except for IndiGo & Vistara, recruit through Internal processes.
Not only that, the AME students are forced to Work Unpaid or Pay huge amounts of money just for getting Experience.
Even After Getting Job, there is no Job Security, poor wages, too much workload, poor working standards, etc issues.
I will keep raising my Voice against the Unfair Treatment of Aircraft Maintenance engineering personnel.
Q. 2) Tell us More About AIESL Work Culture and Other Details?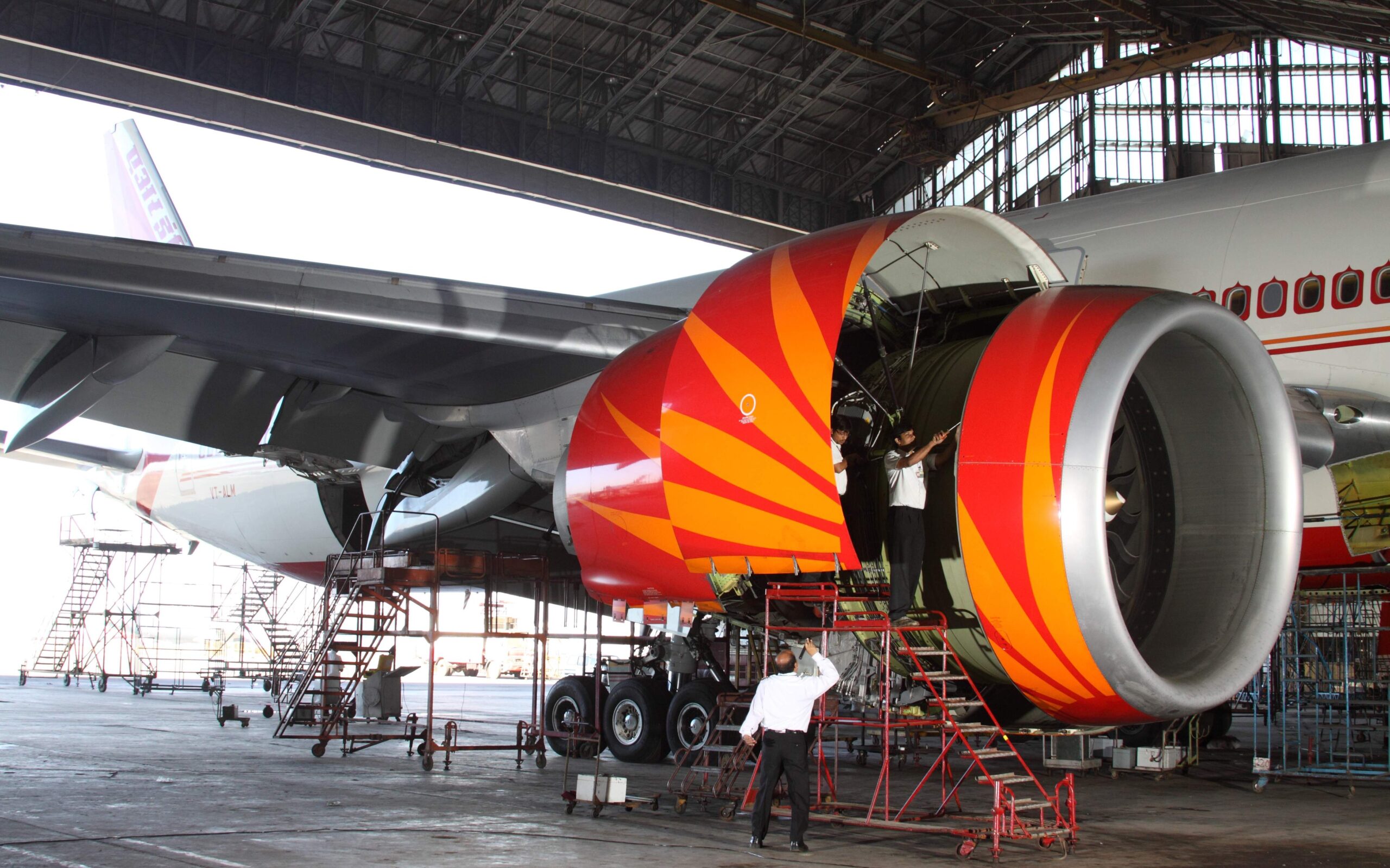 Organizations Like AIESL, and GMR, charge for training from AME Students while Btech, Diploma, and even ITI holders get Paid during Training.
The Pay is so less that Aircraft Technicians are earning around starting 5k-10k Per month and after 5 years of hard work on average airlines and MROs pay 20k-25k per month.
Those who raise their voice against this Unfair salary structure end up Jobless or forced to work with it.
Recently in a few years, Aircraft Technicians are raising their Voice and there are Discussions over the Formation of the All India Aircraft Maintenance Engineering Union, I hope we will make some Impact with it.
Q. 3) How You and Your Fellow AIESL Technician Carried Out Strike?
AIESL which stands for AI Engineering Services Limited was Formerly part of Air India Group MRO, Technicians carried out a strike from 7th March to 15th March 2021 for Basic Rights.
The strike is carried out to raise our voice against Injustice and to stand as an Example for those who fear speaking up.
The strike showed the Truth to the world and showed the power of Unity, if Employees of any organization come together in an organized manner and raise their voices then Company will bow and will be Compelled to listen to them.
Q. 4) Tell us the Situation Before Strike in AIESL and the Impact on the Technician afterward?
Speaking about Monetary Situation before Strike, My salary was around 25k per month and after the strike, it is raised to Approximately 35k.
There is Raise of 4k in the salary of technicians having 1-2 yrs of experience, For technicians having 2-3 years of Experience, a salary hike of 6,000 rs per month is decided, and for technicians having more than 3 years of experience they receive additional 8,000 rs per month.
If AIESL technicians weren't carried out the strike the raise they got today could have taken around 5-6 more Yrs and that too around 30k approx.
Q. 5) What Demands of Technicians are Unfullfied or over a table of AIESL management?
First of all, we demand Promotional one-time pay for Change in Designation and Upgradation. Minimum 5000 rs for any change in Designation.
Then, the rise in Salary for AIESL technicians with the above-mentioned yrs of experience should be progressive instead of a One-time.
We want the Implementation of the Fixed Term Employment (FTE) Rule introduced on March 16, 2018, by Govt of India. (Note:- The rule is Introduced for employees working on a Contract Basis, according to this rule, if an employee is doing the same job should receive the same benefits and Salary as Permanent despite the Contract. Companies are not following this rule and continuously Exploiting their Employees.
Technicians want Daily Allowance (DA) in salary packages to Cope with rising Inflation.
We also want career Progression Guidelines.
AIESL management has given assurance that they will work on the above demands and will form a standing committee to address the issues of its Engineering staff.
I want to add a few more points about Other MROs and Airlines, Especially Airworks, India's leading MRO has the worst situation. Technicians and Engineering staff has tried to raise their issues to Management but they went unheard and they are forced to work at lower wages.
As I said Earlier we are actively working to Form a Union to put forward our Issues in Front of DGCA and the Ministry of Civil Aviation.
Q. 6) How Did You Successfully Lead AIESL Strike?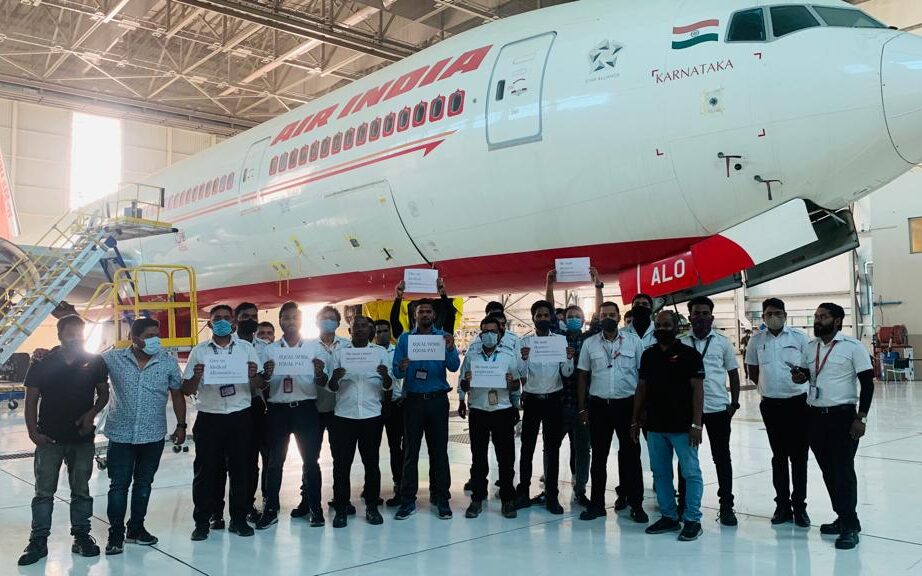 First of it's not an easy job to carry out well planned and organized strike (Not a Day Job).
The strike was not our Main Goal, Our goal is to get Solutions to Problems faced by Engineering staff. We were continuously putting forward our issues with management but instead of solving they didn't hear our issues.
So in the end after many tries, we came to the conclusion that the strike is the only way to show unity and the value of an Aircraft Technician to Management.
As a leader it's my job to remove fear from my fellow technician, slowly and steadily we formed a team on every AIESL bases.
A team was formed at Bases and is managed by Central Team and responsibility was given to each team in a planned manner to have a Great Impact on the Strike.
Everything was planned and organized by Team and We have prepared them for all the problems they can face during the Strike.
Q. 7) What is So Unique About this AIESL Technician Strike?
According to my knowledge, this is the First Time that without Union such a planned and Organised Strike has been Carried out at National Level in Indian Aviation History.
The strike has been carried out by employees but after the company shut down, for Example Kingfisher and Jet airways Employees protest over Unemployment.
Mission AME Graduation has also Carried out a similar strike in 2016 against AME Colleges.
Also, this is the First Instance that such a long strike of 7 days in any Indian Company has been successfully carried out by its Employees.
After the strike, we got assurance from management, also we trusted their words and we finally got a successful result.
The most Important Highlight of the Strike is, The Termination letter was issued and later taken back after a strong reaction from the Technician. Earlier whenever strikes were carried out by unions, companies used to issue Termination letters and they have to knock on courts' doors and had to face many issues. But after the issuance of termination, we stand strong and continued our strike at the End AIESL took back termination letters.
Q. 8) How Meeting With Aviation Minister Jyotiraditya Scindia Went?
A Delhi Team asked for an appointment of Indian Aviation Minister Jyotiraditya Scindia Ji. The team got time to address their issues with him.
Jyotiraditya Scindia Ji said, "We are well aware of your problems, we will definitely work on it and please end the strike and get back to work."
Q. 9) Your Final Message to Aviation Engineering Staff?
In the end, I would say this is just a small beginning towards the betterment of Aviation Personnel.
I Invite all the professionals to come together at One Platform and form an All India AME union, where we can address our issues regarding Pay structure, Work culture, and more.
Also, we will address issues of AME colleges, how they are making fools of students and how they are forcing students to pay lakhs for Degreeless courses.
I am really glad and happy to see my fellow technicians who are Happy after a long time after getting a salary hike.
I myself and the AIESL team are thankful to Aviation A2z for bringing this Issue in front of India, Media Houses, and all the people who supported us and made our strike a successful one.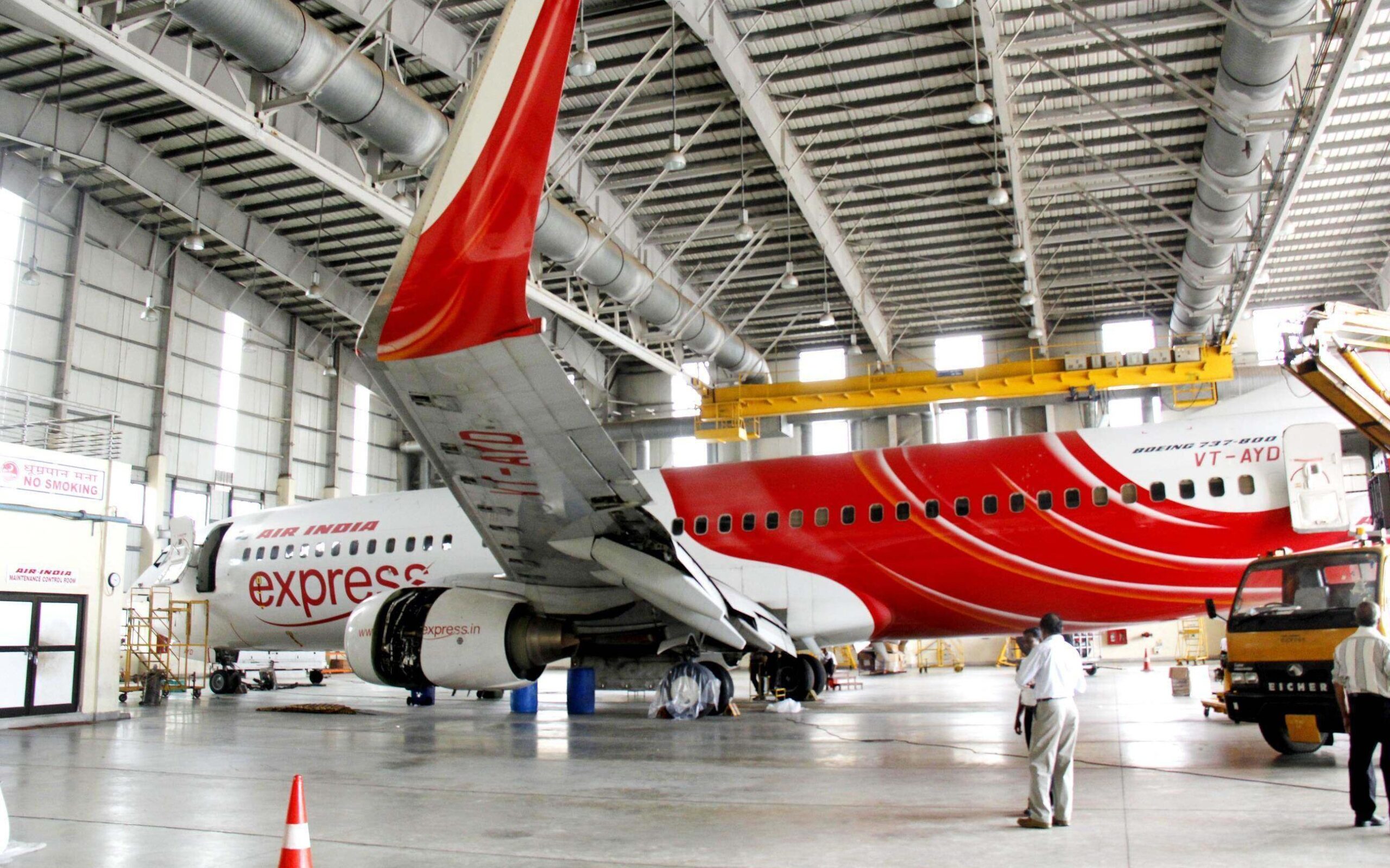 AIESL Rating by Technician / Engineering Staff
We have brought criteria to rate Airlines, MROs, and Travel companies based on 5 Factors.
A Detailed post of ratings will be Live shortly on Our Website, So Stay Tuned!
AIESL got a 2.2 Rating After asking for reviews from 10 Aircraft Engineering Staff.
End Note By Aviation A2z
We are Extremely thankful to Prashant Patel sir for giving his time and joining us for an Exclusive Interview. Today we heard the Truth and details about the work of Prashant Patel and his Team behind the AIESL Nationwide Strike.
We will continue to bring forward more such stories on our platform. So please support us and Thank you for Reading this Exclusive Interview.
Also Read, Exclusive: AIESL technicians celebrated Victory after Salary Hike over Protest – Aviation A2Z
Join Our Telegram Group for Latest Aviation Updates:-https://t.me/aviationa2z
Stay connected with Aviation a2z!