Boeing Co.'s second-quarter profit was lower than expected by Wall Street analysts due to the defense industry's decline and the company's continued inability to produce any 787 Dreamliner aircraft.
On Wednesday, the world's largest builder of aircraft announced a profit of $193 million, a 67 percent decrease from the same period the previous year.
By delivering more aircraft than it has since the pandemic began and selling more services to airlines and other aircraft operators, Boeing increased its cash flow from the first quarter.
However, as authorities examine the measures the business is taking to resolve production issues, Boeing remains unable to deliver one of its best-selling aircraft, the 787.
In addition to incurring charges totalling $240 million for its Starliner spaceship, which is intended to transport astronauts to the International Space Station, and an unmanned refuelling plane being developed for the Navy, revenue from Boeing's typically stable defence division decreased by 10% in a year.
The price for the Starliner, according to a Boeing spokesman, has nothing to do with Russia's senior space official's decision on Tuesday that his nation will abandon the ISS programme after 2024 and construct its own orbiting station.
The findings, according to David Calhoun, CEO since Boeing's financial situation deteriorated after two fatal Max plane crashes, demonstrated that "we are creating momentum in our turnaround. Despite the fact that "it has been a hard journey."
Calhoun said in a memo to staff that the number of 737 Max aircraft leaving the factory has increased to 31 per month, albeit this number is subject to change. "Boeing is in the last phases," he added of coordinating with the FAA to restart 787 deliveries, which are bigger, two-aisle aircraft.
Although the gain attributable to shareholders was $193 million, the second quarter's net income was just $160 million. That was less than the $587 million from the prior year.
The company lost 37 cents a share after accounting for retirement plan costs and other unique issues. According to FactSet, analysts were anticipating an adjusted loss of 13 cents per share.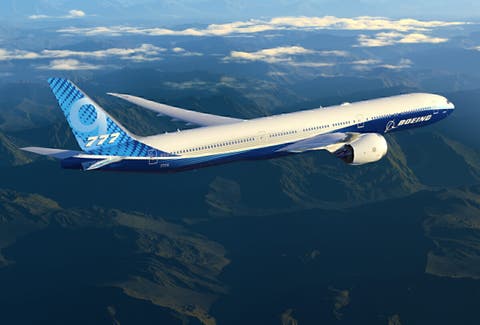 Despite an increase in aircraft deliveries to 121 planes from 79 a year earlier, overall revenue dropped 2% to $16.68 billion, falling short of Wall Street's projection of $17.57 billion. Majority of the purchase price is paid to Boeing upon delivery.
Also read:
TODAY IN AVIATION | The Deadliest Air Show Accident In History | EXCLUSIVE
Canada Jetlines will launch its first flight, In three weeks
Join our telegram group for latest Aviation Updates:-
Stay tuned…