As many as 100 bids from aviation businesses have been submitted to the government under Udan 4.2, a regional connectivity system (RCS) for seaplanes, small aircraft, fixed wing aircraft, and helicopters. Top bidders include companies like Pawan Hans, FlyBig, SpiceJet, Alliance Air, and AirTaxi.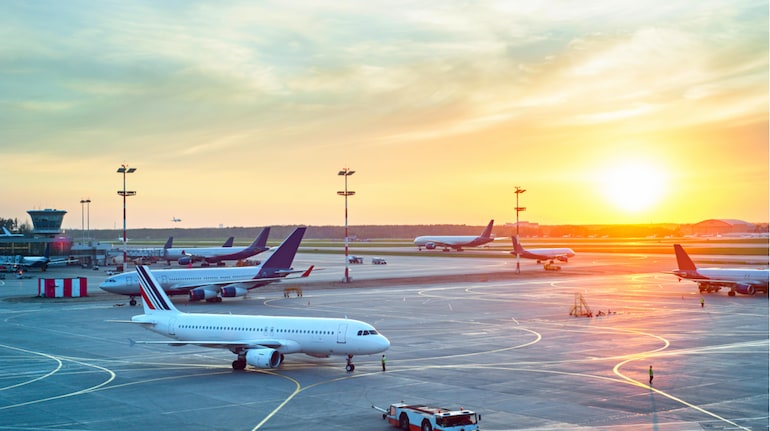 Most of the routes under the plan will likely be awarded soon by the Civil Aviation Ministry.
By bringing in smaller aircraft, such as fixed-wing aircraft, seaplanes, and helicopters that can hold up to 19–20 passengers, the Udan 4.2 aims to improve last mile connectivity.
This initiative involves adding about 370 routes, of which 100 are seaplane routes, 60 or so are helicopter routes, and the remaining fixed wing routes.
"There are about 100 proposals in total. The government has received 78 bids for fixed-wing only. There have also been a few proposals for seaplanes. There are 7-8 routes for helicopters, and all of them are likely to be awarded as well, the official added on the condition of anonymity"
"We will shortly begin the discussions for Fixed-wing routes," the individual stated. At least 15 to 20 percent of the total routes will be given to airports that have been constructed but whose operations have not yet started since airlines cannot fly there.
The official claimed that there were some rough edges in the ideas for the small aircraft section that were being ironed out. If it offers the smaller aircraft sectors a push, the ministry is willing to accept greater expenses.
The lease cost is very large and cannot be allocated for smaller aircraft, therefore we looked at a third model where we assume the leasing cost as part of these aircraft as part of the subsidy, according to Jyotiraditya Scindia, minister of civil aviation. We are extremely hopeful that we will be able to provide this connectivity using seaplanes and smaller sub-20 seater aircraft, as the first round of that has already taken place under Udan 4.2.
There are about 7-8 routes for helicopters as well, and Pawan Hans appears to have placed a bid for those routes. In the instance of seaplane routes, SpiceJet was given the Ahmedabad to Kevadia route around a year and a half ago. However, it stopped operating because of problems with the aircraft.
MehAir and SpiceJet are believed to have submitted bids this time for the flights to Lakswadeep and the Andaman Islands.
Also Read:
Boeing Celebrates 106th Anniversary
Air Arabia flight reports hydraulic issue but lands safely in Kochi
Join our telegram group for latest Aviation Updates:-
Stay tuned…