Since the Covid-19 pandemic's effects started to fade, India's aviation business has been humming with activity. The arrival of new players, new business agreements, and increasing aviation traffic are signs that a dogfight is about to break out over the Indian sky.
Air India and Jet Airways, two significant Indian carriers, are reportedly aiming to place aircraft purchase orders totaling more than $45 billion at list prices.
According to estimates, Air India is thinking about ordering 300 narrow-body aircraft, which would be one of the largest orders in the country's commercial aviation history.
According to Rohit Tomar, Partner at aviation consulting firm Caladrius Aero, "the order will present a big chance for Air India to rebuild its fleet and negotiate significantly better terms with the manufacturers." The order will be delivered over a long period of time because it is large. Perhaps seven years after the order.
According to some in the industry, the Air India order could include both narrow-body and wide-body aircraft. Jet Airways, on the other hand, is in discussions with Boeing and Embraer in addition to Airbus but has not yet decided on the sort of aircraft it would purchase. A Jet Airways spokeswoman states, "We are in final discussions with lessors and OEMs for aircraft, and we will disclose our fleet strategy once we have reached a decision." Later this year, Jet plans to launch again.
Major Indian scheduled carriers have had more than 1,100 aircraft ordered since 2011; delivery are now in progress. These new aircraft orders support the predictions of top aviation consultants that India would, along with China and Southeast Asia, be the region driving passenger jet sales over the next years.
Such huge purchases enable carriers to receive bulk savings, assist in securing slots at production lines, and guarantee the availability of suitable aircraft for deployment. Due to the hundreds of jobs supported by assembly lines at companies like Airbus and Boeing, aircraft orders are also a matter of national importance. Therefore, it is well known that the EU and the US use government-to-government lobbying to support sales presentations by these two companies.
Bulk purchases are necessary to maintain a production line for narrow-body or wide-body aeroplanes. For instance, IndiGo's $6 billion order for 100 Airbus narrow-body aircraft at the 2005 Paris Air Show signalled the beginning of the end for Boeing's dominance in the Indian market while simultaneously giving the European manufacturer's A320 assembly line a new lease on life. The CEO of an Indian carrier who wished to remain anonymous said that Boeing "may be looking at making an aggressive comeback."
For orders, aircraft manufacturers are known to engage in acrimonious competition. The then-Manmohan Singh administration separately approved Air India's purchase of 68 Boeing planes and Indian Airlines' purchase of 43 Airbus planes in December 2005. People acquainted with the agreements claim that the George W. Bush administration and European governments were crucial in the separation. In 2007, the two state-owned carriers were combined. In January of this year, the Tata group welcomed back Air India, which it had founded.
"In addition to the overseas markets for which Air India is planning to purchase wide-body jets, the expectation of a significant order for narrow-body jets also suggests increased concentration on the domestic market. Given that both Boeing and Airbus have sizable order backlogs, the delivery schedules remain the most important factor to watch"

according to Karan Khanna, an analyst at Ambit Capital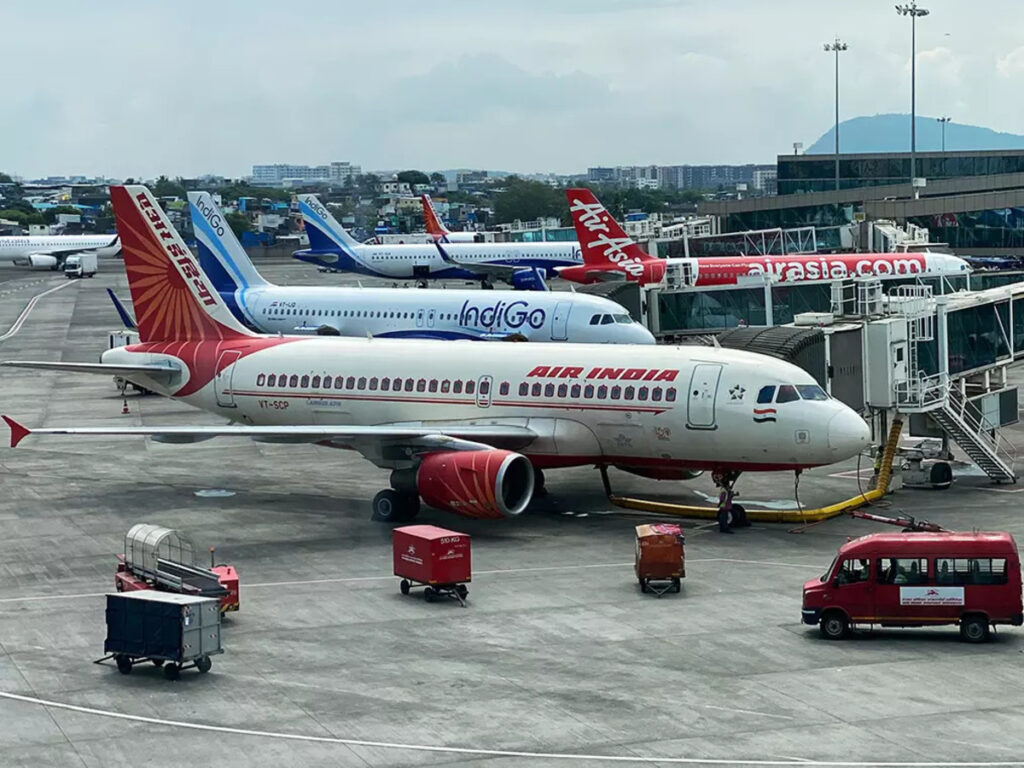 Aside from recent entrants Akasa and Jet 2.0, existing domestic airlines IndiGo, SpiceJet, and Go First also have or are in discussions to establish a solid order pipeline among various providers.
Also Read:
Spicexpress to separate from Spicejet by first week of August
Air India Delhi-Vancouver flight delayed for 11 hours
Join our telegram group for latest updates
Stay tuned…