According to Spicejet's CMD Ajay Singh, banks and shareholders have approved the separation of the cargo and logistics company Spicexpress from the airline. The separation will take place by the first week of August.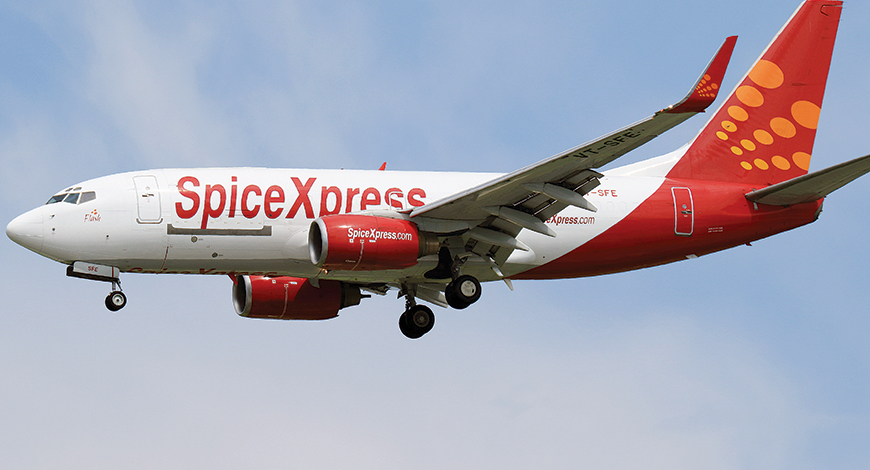 Spicejet said on August 17 of last year that it was moving its cargo and logistics services to its subsidiary Spicexpress on the basis of a slump sale, since doing so would enable the business to obtain money independently of the low-cost carrier and expand quickly.
Currently, Spicejet is being scrutinised by the authorities. After at least eight occurrences of technical malfunction involving the airline's aircraft since June 19, the Directorate General of Civil Aviation (DGCA) issued a show-cause notice just five days ago.
The budget airline was given three weeks to answer to the notice by the DGCA, which declared that it had "failed" to develop safe, effective, and dependable air services.
The last four years have seen losses for the airline. In the years 2018–19, 2019–20, and 2020–21, it had net losses of Rs 316 crore, Rs 934 crore, and Rs 998 crore, respectively. The airline reported a financial loss of Rs 1,248 crore for the April through December 2021 period.
However, Spicexpress's revenue has been rising. Spicexpress had a 17% increase in revenue, on a quarter-over-quarter basis, from October to December 2021.
Singh stated last week while speaking: "The shareholders have given us their blessing for it (hiving off Spicexpress from SpiceJet). Our banks have given us the go-ahead to carry out that. By the first week of the next month, I believe we will have completed the final stage."
"It will be a different business entity named Spicexpress. Despite being a distinct business, it will be owned by SpiceJet "
The logistics business has been valued at Rs 2,555.77 crore based on an independent valuation exercise conducted by the company, according to the airline, which stated that "the purchase consideration for the same shall be discharged by Spicexpress by issuance of shares of Spicexpress to Spicejet, subject to all approvals as may be required."
Over 68 domestic and over 110 international cities, including those in the US, Europe, and Africa, are part of Spicexpress's network.
On August 17, 2021, Singh stated that the proposed business transfer to Spicexpress will enable the new company to quickly expand its cutting-edge logistics infrastructure and its distinctive fulfilment as a service business model.
"In order to finance this expansion, Spicexpress will also be able to seek money independently from SpiceJet. We are convinced that SpiceJet and all of its shareholders will benefit significantly from Spicexpress's performance as an independent firm and be able to realise significant value "Added he.
Also read:
Aviation industry plans to expand as traffic increases
Join our telegram group for more Updates:-
Stay tuned..