FORT WORTH- American Airlines (AA) has unveiled the results of a groundbreaking research initiative focused on contrail avoidance, a key step towards mitigating the environmental impact of aviation.
In an industry-first, the study's outcomes were corroborated through satellite imagery, underscoring the airline's commitment to reducing its ecological footprint.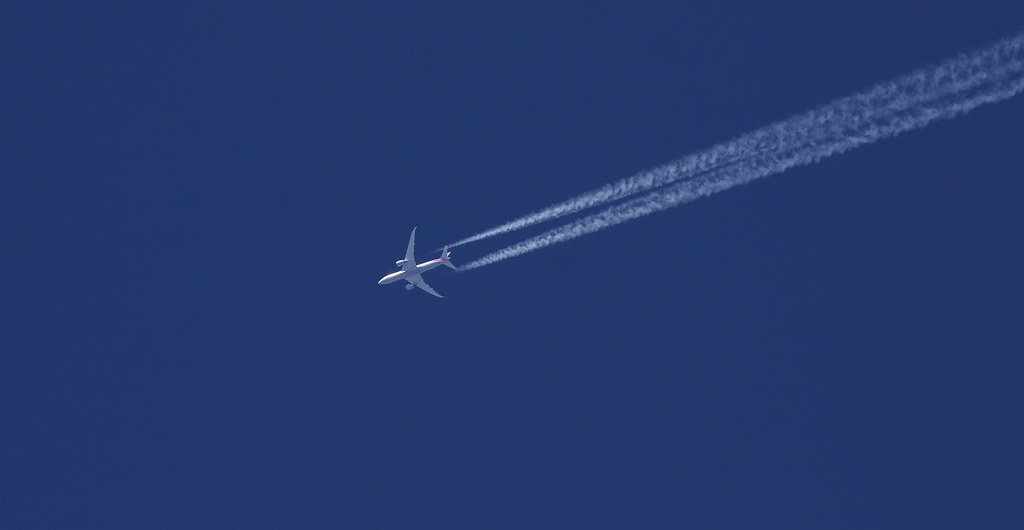 American Airlines Research Findings
Contrails emerge when aircraft traverse the atmosphere's humid layers, forming cirrus clouds that can linger for varying durations based on environmental factors.
While these additional clouds can counteract solar radiation by reflecting it back into space during daylight hours, certain types of contrails have the potential to retain heat within the Earth's atmosphere during nighttime.
Conducted in collaboration with Google Research and Breakthrough Energy and with the active participation of American Airlines, the study aimed to ascertain whether it's feasible to pinpoint atmospheric regions conducive to contrail formation.
Subsequently, the research team investigated whether pilots, equipped with data about these zones' presence, could effectively modify flight paths to avoid generating contrails.
Following the compilation of extensive datasets encompassing satellite images, weather conditions, and flight trajectory information, Google Research and Breakthrough Energy harnessed the power of artificial intelligence (AI) to construct contrail forecast maps.
In an innovative initiative, a select group of American Airlines pilots executed a series of 70 flights spanning six months, guided by AI-generated predictions aimed at effecting minor adjustments to routes that were anticipated to generate contrails.
After completing these experimental flights, Google Research conducted a comprehensive analysis of satellite imagery.
The results unveiled a significant achievement, indicating that flights, wherein pilots utilized the AI predictions to circumvent contrail generation exhibited a remarkable 54% reduction in contrail formation, as measured in terms of distance.
This pioneering demonstration, albeit conducted on a limited number of flights, underscores the potential of commercial flights to evade contrail creation tangibly.
However, further research is imperative to ascertain whether this successful approach can be replicated and expanded to a larger scale.
Executive Insights
Jill Blickstein, Vice President of Sustainability at American Airlines, expressed gratitude for the collaborative opportunity with Google Research and Breakthrough Energy, emphasizing the significance of advancing contrail avoidance science.
She noted that while the results from this initial small-scale trial are promising, there remain questions to address regarding the operational implementation of contrail avoidance within the aviation sector.
Blickstein highlighted America's pride in contributing to the establishment of this first proof point and conveyed anticipation for sharing their insights with stakeholders in aviation and beyond.
Juliet Rothenberg, head of product for Climate AI at Google Research, elaborated on the advanced approach of their contrails predictions, which blend cutting-edge AI research with extensive satellite imagery, weather data, and flight information.
She highlighted that this collaborative effort had yielded the first tangible evidence that commercial flights can effectively utilize these predictions to sidestep contrail formation, as confirmed through satellite imagery verification.
Rothenberg acknowledged the partnership with American Airlines and Breakthrough Energy as a pivotal stride towards comprehending a highly promising climate solution.
Marc Shapiro, Director of Breakthrough Energy Contrails, hailed the potential of contrail avoidance as a key avenue for mitigating aviation's climate impact.
He celebrated the study as a prime illustration of the remarkable outcomes achievable when forward-thinking and ambitious entities unite to tackle complex challenges.
Shapiro expressed gratitude for the partnership of American Airlines and Google Research in advancing the understanding and resolution of this critical issue.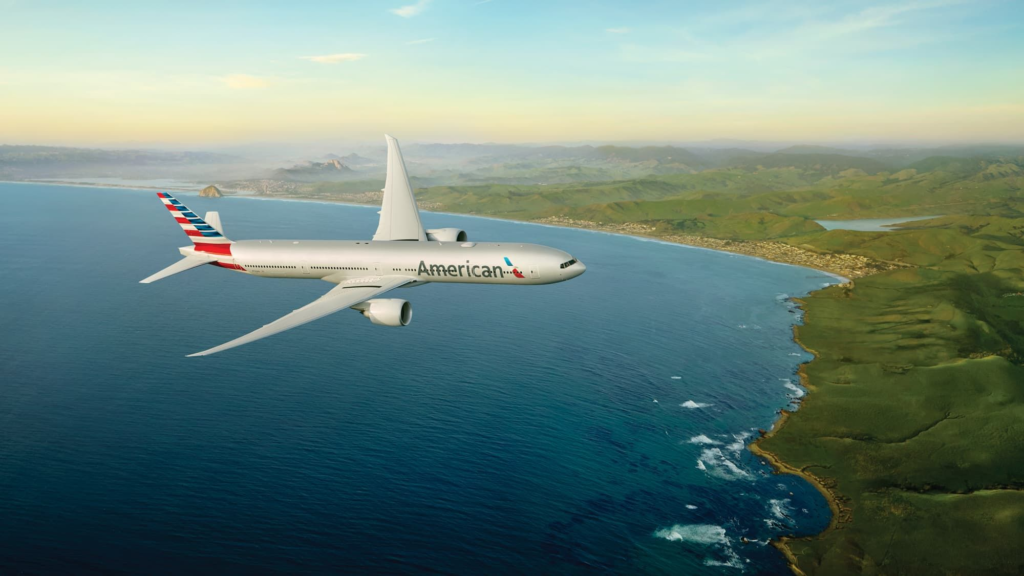 Sustainable Approach
American Airlines is actively pursuing enhanced sustainability in its operations through the utilization of more fuel-efficient aircraft that are progressively powered by low-carbon fuel and innovative technology.
The airline has established a series of ambitious interim objectives as part of its endeavor to attain net-zero greenhouse gas emissions by 2050.
Recently, American released its 2022 Sustainability Report, which furnishes insights into the company's strategy and advancements concerning pivotal matters throughout the year, encompassing climate change.
Stay tuned with us. Further, follow us on social media for the latest updates.
Also Read: US Airlines, Including American, United, Delta, and Southwest, want you to Dress Properly – Aviation A2Z
Join us on Telegram Group for the Latest Aviation Updates. Subsequently, follow us on Google News.