MUMBAI- The CEO of Indian startup FLY91 is emphasizing his airline's role as a last-mile carrier that aims to "coexist" alongside other airlines, as reported by the Mint; Manoj Chacko confirmed that discussions with potential interline partners in an interview are ongoing.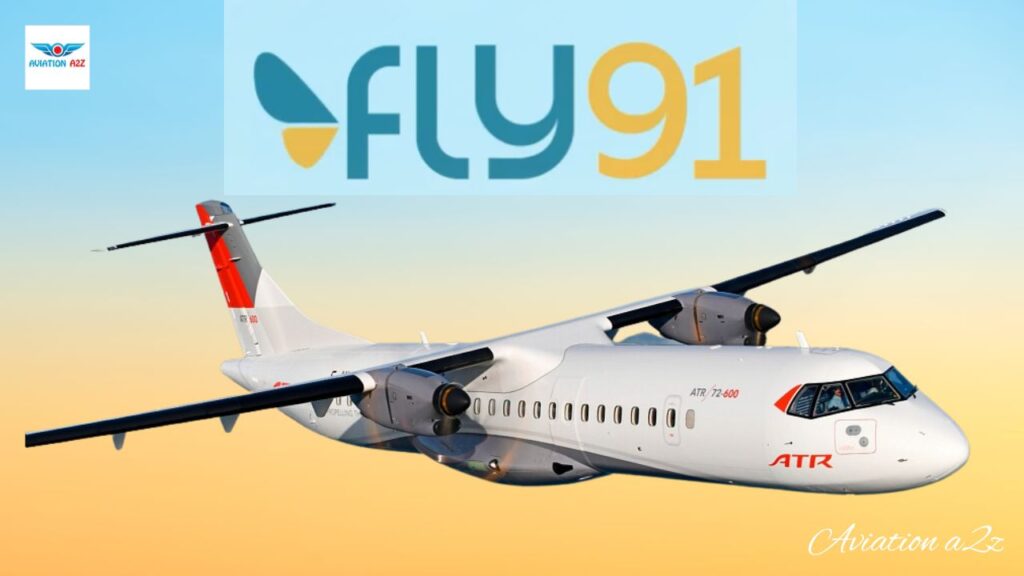 FLY91 Airlines New Partnership Talks
Manoj Chacko stated, "We are currently in talks with two domestic airlines and three international airlines. International carriers are particularly interested in aligning our network with theirs to establish connections to the cities we plan to serve."
Chacko mentioned that among the two Indian airlines, he is in discussions with, one is a low-cost carrier while the other operates as a full-service airline. The CEO had previously outlined his last-mile strategy.
In the earlier announcement of the startup earlier this year, Chacko stated his intention to serve smaller Indian cities that are either underserved or not served at all by existing airlines, seeing it as a "prominent opportunity."
He emphasizes that the growth potential lies in the country's tier-two and tier-three cities. He envisions Fly91 as the carrier that connects the final stretch, referring to these as the "last mile" destinations.
Although Fly91 is aiming for a November launch, it is still in the process of obtaining its air operator's certificate. In April, the airline did receive a no-objection certificate from India's Directorate General of Civil Aviation (DGCA).
Chacko's plan involves starting operations with two ATR72-600 aircraft, with the intention of expanding to a fleet of six within the first year. Fly91's focus will be on short-haul flights lasting between 60 to 90 minutes.
UDAN Routes
ust Udo Aviation Private Limited, operating under the brand name FLY91 airline, has secured its first set of routes as part of the Government of India's Regional Connectivity Scheme (RCS) UDAN.
The recently awarded routes under UDAN 5.0 will enable FLY91 to establish connections from Tier 3 to Tier 2 cities.
These connections are between Sindhudurg, Jalgaon, Nanded, and Agatti and prominent business and leisure destinations such as Bangalore, Goa, Hyderabad, and Pune.
Following four successful rounds of bidding, the Ministry of Civil Aviation (MoCA) concluded the 5th round of bidding for various UDAN routes at the 5th Helicopter and Small Aircraft Summit, 2023, held in Khajuraho, Madhya Pradesh.
The focus of this round was on category-2 (20-80 seats) and category-3 (>80 seats) sectors. Subsequently, with the aim of easing restrictions on the distance between the origin and destination sectors.
Embracing a digital-first approach, the airline ensures efficient booking and travel experiences for passengers. Subsequently, by making all touchpoints digitally accessible.
The code "+91" unifies India through seamless communication. FLY91 aims to empower every Indian to connect with a larger community and pursue their dreams through air travel.
Stay tuned with us. Further, follow us on social media for the latest updates.
Also Read: US Airlines, Including American, United, Delta, and Southwest, want you to Dress Properly – Aviation A2Z
Join us on Telegram Group for the Latest Aviation Updates. Subsequently, follow us on Google News.