FORT WORTH- American Airlines (AA) has announced a significant change in its flight operations, revealing that it will be relocating its Doha (DOH) route from New York (JFK) to Philadelphia (PHL) starting from October 29, 2023.
This strategic adjustment is a result of AA's ongoing evaluation of its route network to optimize efficiency, reports OMAT.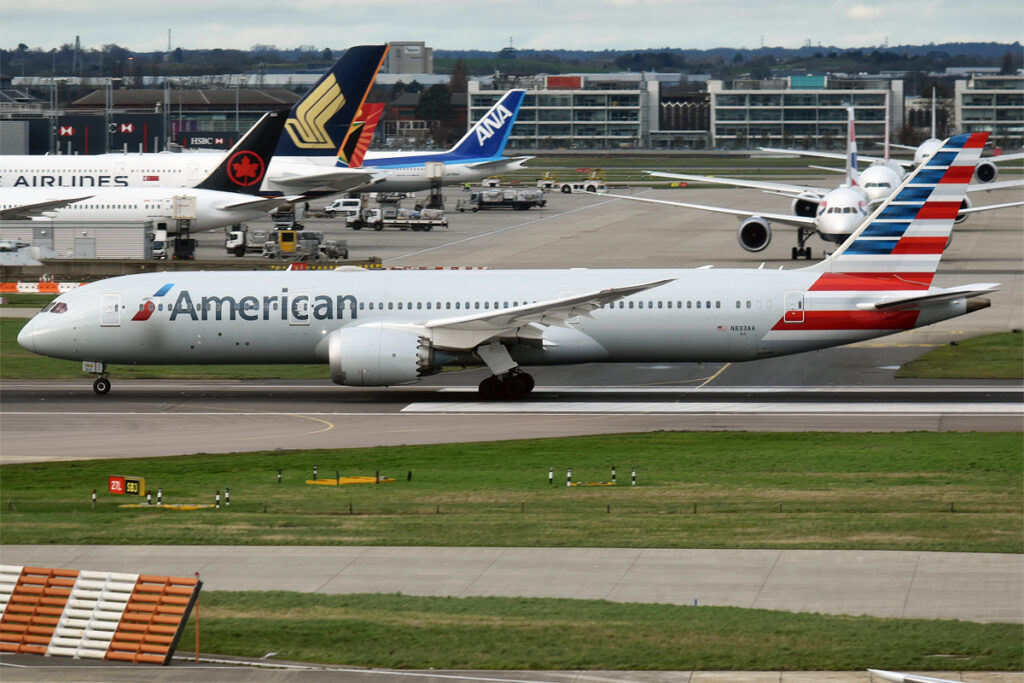 American Airlines New Doha to Philadelphia Flight
In light of this shift, American has already removed availability for its New York to Doha route beyond the mentioned date.
Although the new Philadelphia to Doha route has not yet been released for booking, reservations are anticipated to open in the upcoming weekend, offering travelers the chance to secure flights on the Boeing 787-9 aircraft designated for this route.
To provide context, American Airlines initiated service to Doha in June 2022, deploying a Boeing 777-300ER on a daily basis (with occasional aircraft variations).
Covering a distance of over 6,700 miles, this route is among the airline's lengthiest journeys, given its minimal focus on ultra-long-haul routes in recent times.
More Options
The freshly introduced nonstop route will present travelers with convenient connections from more than 80 North American destinations to Doha.
Additionally, through American's collaboration with Qatar Airways (QR), passengers can access a wide range of destinations across the Middle East, Africa, and Asia via connections in Doha.
Interestingly, Qatar Airways continues to operate the Philadelphia to Doha route without any indication of discontinuation.
American Airlines is committed to reaching out to affected passengers, offering them alternative travel arrangements to accommodate this transition.
Also Read, American Airlines and Qatar Airways Codeshare is Largest in World – Aviation A2Z
Bottom Line
In the near future, specifically from late October 2023, American Airlines is set to significantly adjust its flight operations by transferring its Doha service from New York to Philadelphia.
This change entails closing bookings for the New York to Doha route, while reservations for the new Philadelphia to Doha route are expected to become available shortly.
It's worth noting that Americans' decision to shift the route to Philadelphia is somewhat amusing, given that the airline is relocating the service to another city.
This move appears to be motivated by substantial financial incentives rather than a straightforward competitive strategy, raising questions about the airline's commitment to maintaining a fair playing field and not engaging in direct competition with Gulf carriers.
Stay tuned with us. Further, follow us on social media for the latest updates.
Also Read: US Airlines, Including American, United, Delta, and Southwest, want you to Dress Properly – Aviation A2Z
Join us on Telegram Group for the Latest Aviation Updates. Subsequently, follow us on Google News.