FORT WORTH- In a subtle move during July, American Airlines (AA) discreetly ceased offering champagne, as noted by Gary Leff from View From the Wing.
Gary Leff highlighted that American Airlines has now excluded champagne from its long-haul business class. Instead, opting for the provision of Italian sparkling wine, specifically the Ferrari Brut Trento Doc from Trentino.
However, this choice of Italian sparkling wine is noticeably more subdued. While it can be consumed without issue, Gary Leff remarked that it lacks the distinct qualities of champagne and fails to leave a lasting impression.
American Airlines Drops Champagne
The airline acknowledged this alteration through a tweet in response to a direct query regarding the permanent discontinuation of champagne. The airline explained, "Our Food and Beverage team regularly updates offerings on our routes, making it difficult to predict future plans."
The initial post within the discussion displayed the business-class beverage menu, which verified the substitution of champagne with sparkling wine.
It's worth noting that the exclusive term "champagne" is reserved for wine originating from the Champagne region of France, situated near Paris.
To provide a clearer explanation, while all champagne is a type of sparkling wine, the designation of "champagne" is reserved solely for sparkling wine originating from the Champagne region.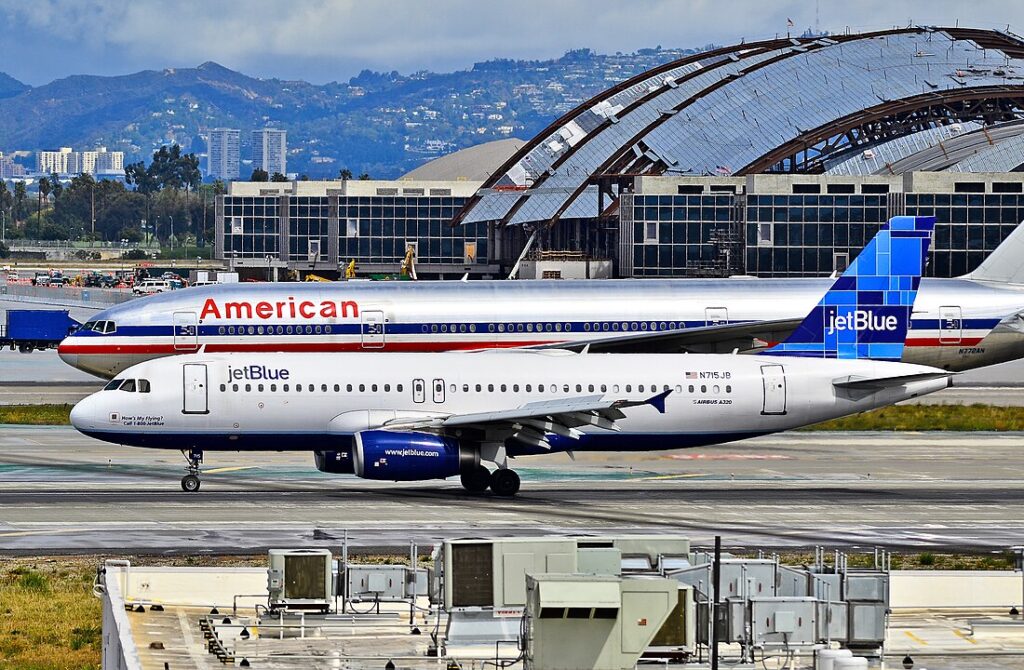 Three Types of US Carriers
In the United States, there are essentially three categories of airlines.
Firstly, there are full-fare carriers such as Delta (DL), United (UA), and American Airlines (AA), which provide the conventional range of coach, business, and first-class tickets.
Secondly, the middle tier is occupied by airlines like Southwest Airlines (WN) and JetBlue (B6). These airlines don't fall into the low-cost, no-frills discount category, yet they lack some amenities and class distinctions in the more traditional carriers' offerings.
Lastly, the landscape includes fully pay-as-you-go low-cost airlines like Frontier (F9) and Spirit (NK). These airlines operate on an a-la-carte system, where you pay a base fare, and then any additional services, from seat assignments to beverages, incur extra charges.
When flying in the coach or economy class of airlines like Delta Air Lines (DL), United (UA), or American Airlines (AA), your expectations tend to be more modest compared to flying in business or first class.
This distinction holds true not only between domestic and international flights but also within higher-end airlines. On a domestic coach ticket, your travel experience is generally quite basic, with minimal offerings beyond a snack and alcoholic drinks requiring an additional fee.
However, when you embark on an international journey, especially in business or first class, your expectations naturally heighten.
Television might be partly responsible, but it's difficult to imagine an international business or first-class trip without conjuring an image of a glass of champagne. There's something about this effervescent French wine that symbolizes elegance and helps rationalize the higher ticket prices.
Yet, American Airlines (AA) passengers now find themselves in a situation where this experience has changed, as the airline has made alterations to its beverage offerings.
Bottom Line
Although the absence of champagne in business class might seem like a relatively minor issue, Leff pointed out that it's more about symbolism.
He wrote, "During challenging periods, airlines claim they must reduce amenities. During prosperous times, they assert that they don't need to enhance amenities to attract business."
This situation brings to mind a quote from William Gladstone, the four-time British Prime Minister: "If the people remain silent, they must be satisfied. If the people become agitated, we mustn't give in to chaos. Regardless, the people receive nothing."
Airlines have implemented various minor reductions that typically impact budget travelers. Business-class ticket prices are generally at least double the cost of economy fares (and often significantly more).
Thus, cutting a feature historically linked to sophistication appears to be a small-scale cost-saving measure that could diminish the value of these premium-priced tickets.
Stay tuned with us. Further, follow us on social media for the latest updates.
Also Read: Indian Students Deported Back to Delhi from USA on Delta Flight – Aviation A2Z
Join us on Telegram Group for the Latest Aviation Updates. Subsequently, follow us on Google News.