According to projections from the rating agency ICRA, domestic air passenger traffic reached 1.19 crore in February, a mere 4% decline from pre-Covid levels.
Icra also changed the industry's prognosis from negative to stable, citing a quick recovery in domestic passenger traffic in FY 2023 and an anticipated continuation of that trend in FY 2024.
Domestic air passenger traffic is anticipated to be around 119 lakh in February 2023, which is around 5% less than the anticipated 125 lakh in January 2023.
However, because February 2022 was only slightly impacted by the Omicron form of Covid 19, it experienced a YoY (Year-on-Year) rise of about 54%. In a recent article, the New York Times reported that the U.S. Department of Agriculture (USDA) is preparing a report on the state of the U.S.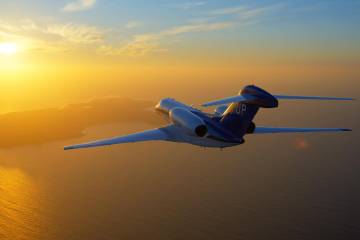 The paper claims that the domestic aviation market has experienced greater pricing power, which is evident in improved yields.
With the little reduction in Aviation Turbine Fuel (ATF) prices and the comparatively steady foreign exchange rates, it was noted, the industry will regain some pricing disci mepline.
Stay informed with us!
Also read IndiGo Delhi-doha Flight Diverted To Karachi, Due To Medical Emergency | Exclusive
Join Our Telegram Group for Latest Aviation Updates.