Passengers reported waiting over three hours to get through security, leading to many missing their flights.
Dublin Airport suffered a meltdown on Sunday as passengers were forced to queue outside Terminals 1 and 2 in the morning hours. The airport struggled with security checks, with not enough lanes open and traffic rising rapidly. The shortage of staff led to hundreds missing their flights after expending hours in the queue.
Dublin Airport suffered a meltdown on Sunday as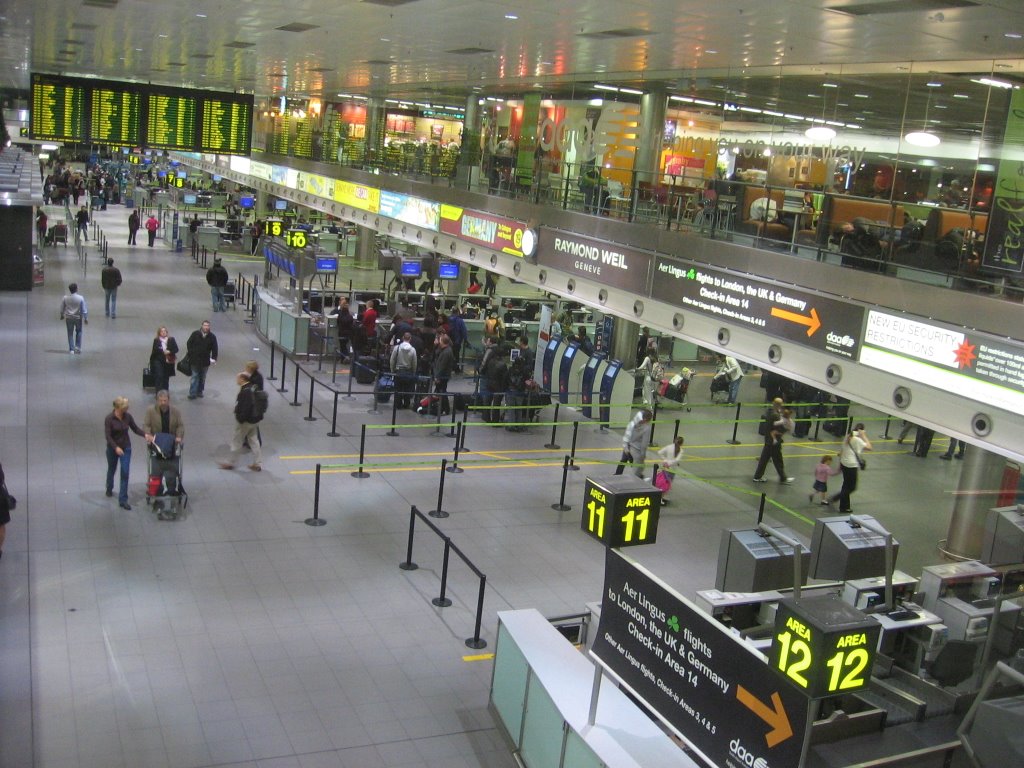 For passengers, Sunday was set to be another bustling day in Dublin, with tens of thousands flying across Europe and the world for holidays and work. However, things did not go to prepare from the early hours of the morning. According to accounts in the BBC, passengers arriving at 05:30 AM were greeted by long lines for security.
Notably, these lines were extending outside the airports as well due to a sheer lack of space. While still moving at a snail's pace, it took over three hours for some to make it to the airport, by which time their flight was long departed.
Dublin Airport updated travelers that due to around 50,000 passengers
At 10:43 AM on Sunday, Dublin Airport updated travelers that due to around 50,000 passengers on the day, queuing outside the airport has to be used. This was followed up by two apology tweets in the next 30 minutes, which did little to assuage concerns for those stuck outside Terminals 1 and 2.
Dublin Airport Authority Head of Communications
Queues outside T1 eased out by the afternoon, but those outside T2 took a few more hours before reaching close to normal levels. The Dublin Airport Authority Head of Communications, Kevin Cullinane, later clarified what went wrong, telling,
"We found ourselves, obviously, with not a sufficient number of security lanes open this morning very early on to cope with the unexpected presentation of passengers at that hour, and for that, we have to unreservedly apologize. It's been a very challenging day for everyone and for that we obviously apologize for those passengers that endured those lengthy queues."
Also, read
The airport is now operating on adding 370 more security staff quickly, of which 300 have already been recruited. However, as they go through the training processes and checks, Dublin stays at the risk of facing this problem once again. In current weeks, other airports like Amsterdam Schiphol, London Gatwick, Heathrow, and more have faced massive wait times due to a lack of staff.

Dublin Airport reported that passengers would be eligible for reimbursements due to the disruptions caused on Sunday. While this usually does not cover the prices of the destinations, any costs incurred while standing in queues, such as food or a phone charger, are within limits.
For now, European airports all face the challenge of trying to staff up as travelers return in droves. If you're flying on a busy day, make sure you reach the airport well in advance.
Thank you
Stay updated with Aviation a2z.com
join our Telegram group for the latest updates