Under the Centre's 'Ude Desh ka Aam Naagrik (UDAN)' programme, Civil Aviation Minister Jyotiraditya Scindia flagged off the first flight between Gujarat's Keshod in the Junagadh district and Mumbai on Saturday, saying that the air connectivity will boost tourism in the area and accelerate the state's further development.
Scindia, speaking to reporters, said, 

"We feel that with this flight connectivity and the availability of commuting options, more travellers will be drawn to the area, resulting in a growth in business and tourism. 
Gujarat's development would be aided as a result of this."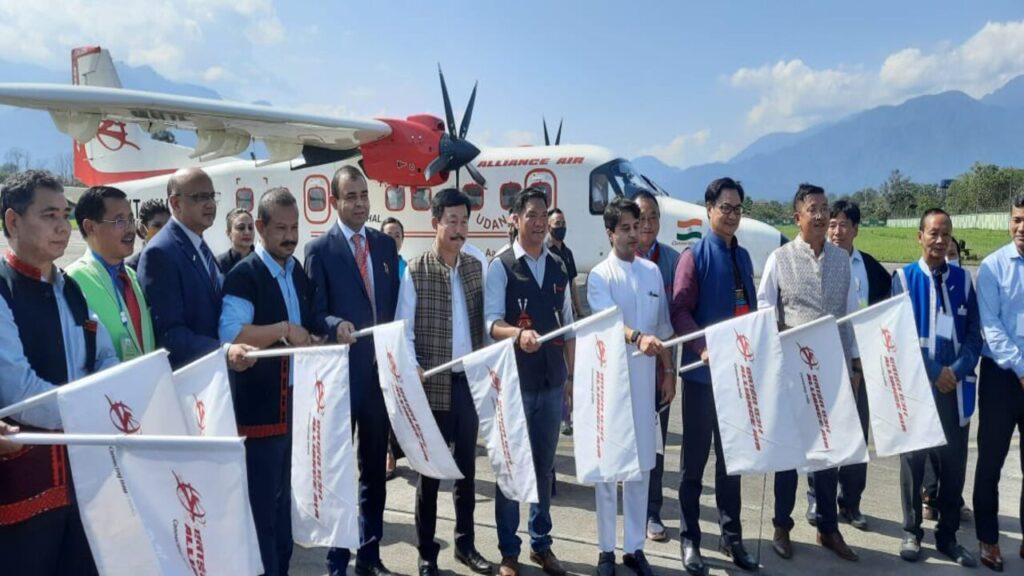 At addition, the Union Minister announced the construction of two new greenfield airports in Hirasar and Dholera.
Gujarat will have legislative elections later this year.

"We've added five additional flights to Gujarat, including ones from Ahmedabad to Amritsar, Ranchi, and Agra, as well as routes from Porbandar to Mumbai and Rajkot to Mumbai.

Hirasar, which would cost Rs 1405 crore, and Dholera, which will cost Rs 1305 crore, will both get new greenfield airports "he stated
Scindia praised Prime Minister Narendra Modi's vision for the Centre's UDAN programme, saying it will expand regional development through tourism and trade.
"The direct flight between Keshod and Mumbai under UDAN was inaugurated today in the presence of Gujarat Chief Minister @Bhupendrapbjp ji, as per the vision of Hon'ble Prime Minister @narendramodi ji.

 With tourism and trade, it will open up new aspects of regional prosperity. 
Greetings to the residents of the area "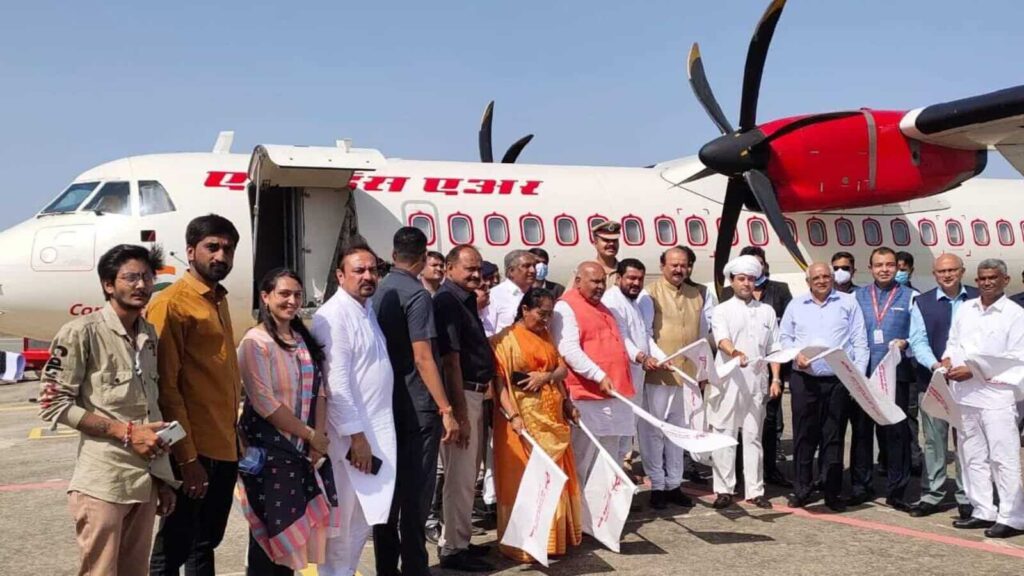 The Union Minister sent out a tweet.
The occasion was also attended by Gujarat Chief Minister Bhupendra Patel.
Stay Connected with Aviation a2z!