LOS ANGELES- Atlanta-based Delta Air Lines (DL) flight from London Heathrow (LHR) to Los Angeles (LAX) made an Emergency Landing back at LHR.
The airline operates one daily flight on the London-Los Angeles route. Further, it has three codeshare flights on the same route.
Delta London to Los Angeles Emergency
Now, let us establish a flight timeline by using FlightRadar24 (FR24).
Delta Air Lines flight DL197 took off from London Heathrow (LHR) at around 4:32 PM UTC. After being airborne for almost 45 Minutes, the flight declared a general emergency. It could be anything from technical issues, medical emergencies, or system failure.
Following this, the flight crew decided to return back at LHR. The flight made a U-turn, and without wasting any time or dumping extra fuel, the flight landed safely at around 6:10 PM UTC. The aircraft remained airborne for almost one hour and 40 minutes.
The aircraft involved in the incident is Airbus A330-900, and it is registered as N414DZ. Further, it is just a one-year and three months old aircraft, and Rolls Royce Trent 7000 engines power it.
More details are awaited, and we will keep you posted once we have official information.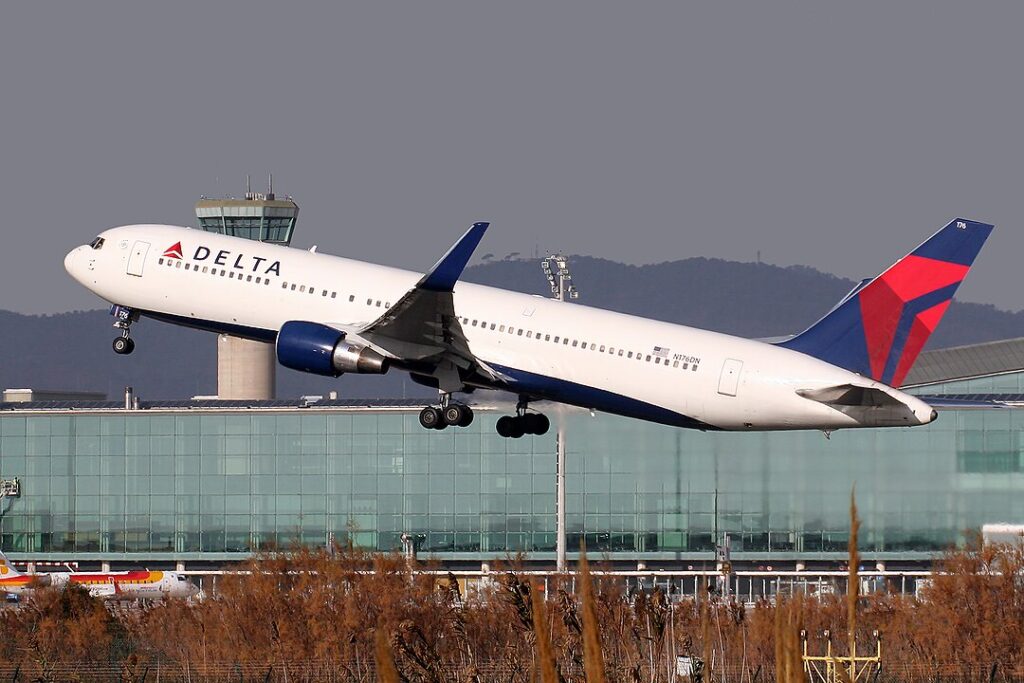 Another Recent DL Emergency
 On September 8, 2023, the Delta Air Lines (DL) flight from Accra (ACC), Ghana, to New York (JFK) underwent a diversion and emergency landing at Praia da Vitória (TER), located on Terceira Island in the Azores.
This diversion was reportedly initiated due to concerns related to oxygen levels on board the aircraft. The aircraft involved in the incident is a Boeing 767-300ER, registered as N191DN.
While Praia da Vitória Airport in the Azores is relatively remote, it serves Azores Airlines. It has connections from airlines such as Ryanair, TAP Air Portugal, TUI Fly (seasonally), and SATA Air Acores.
The airport boasts a nearly 11,000-foot runway, making it well-prepared for diversions, and its geographic location means diversions there are not uncommon. However, Delta Air Lines does not have its own ground staff at this airport.
Some passengers have mentioned on Twitter that they were instructed to call Delta, but the airline's phone lines are known for their poor service, especially for non-elite passengers.
Reaching the airline may actually be more reliable than the information provided at the airport. At the airport, a representative advised passengers to "be grateful that they allowed us to be here and our plane didn't crash in the sea."
While this perspective encourages gratitude for each day we have, it may not offer the reassurance passengers seek.
Stay tuned with us. Further, follow us on social media for the latest updates.
Also Read: US Airlines, Including American, United, Delta, and Southwest, want you to Dress Properly – Aviation A2Z
Join us on Telegram Group for the Latest Aviation Updates. Subsequently, follow us on Google News.