DALLAS- Southwest Airlines (WN) has recently reminded its employees about the airline's reputation for having the most "customer-friendly Policy."
While acknowledging that competitors have made some changes, such as eliminating change fees on most fares and offering free same-day standby on select flights, Southwest positions itself as the sole leader in providing customer-friendly benefits across the board.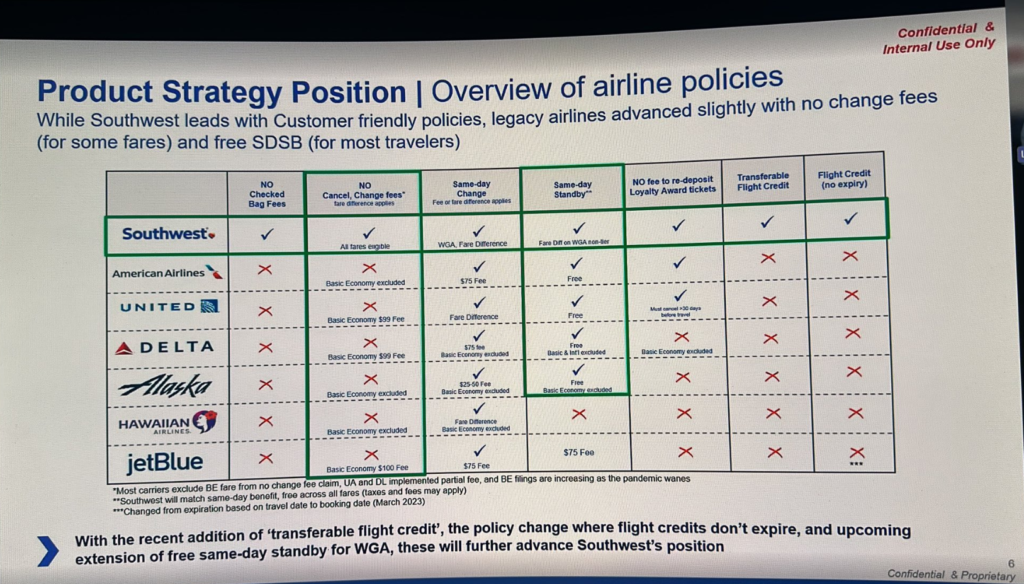 Southwest Belives It's Policy Beats Other US Airlines
It's important to note that while the chart presented may be somewhat misleading, it also overlooks a crucial customer benefit that Southwest doesn't actively market. As a result, passengers may not be fully aware of what sets the airline apart, reports Viewfromthewing.
Much of this distinction stems from Southwest's choice not to offer basic economy fares. By not offering these fares, Southwest eliminates the need for cancel and change fees, which are often associated with other airlines' more restrictive fare categories that do not permit changes or impose additional charges for them.
Basic economy fares frequently come with limitations, including restrictions on same-day changes and potential fees for award ticket redeposits. It's worth noting that Delta Air Lines (DL) and JetBlue (B6) have stringent restrictions on their least expensive award tickets.
Southwest's chart should ideally reflect this by showing JetBlue in a similar manner to Delta, emphasizing that the absence of free award ticket cancellations and redeposits applies primarily to basic economy fare categories.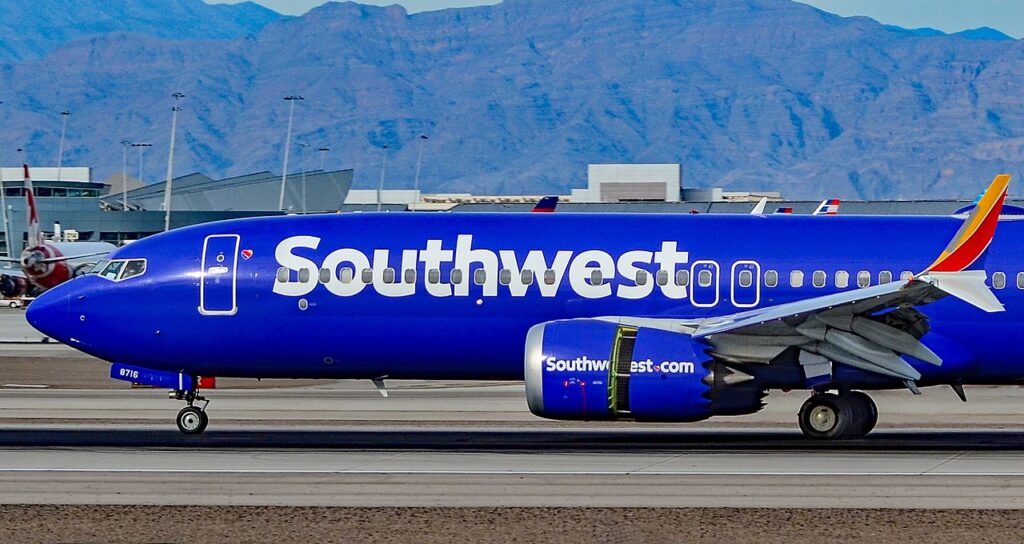 Not Everything Included
Interestingly, same-day standby receives a checkmark for airlines that exclude it from basic economy fares but is marked with an X in cases where basic economy fares don't allow free changes and free award redeposits.
This might be due to Southwest's desire to highlight this benefit and its acknowledgment that its own offering in this category may not be as generous as some of its competitors.
Furthermore, Southwest has chosen to omit categories where they don't come out on top. For example, Southwest Airlines recently increased the cost of in-flight internet to $8 per flight segment from the previous $8 per day charge.
In contrast, JetBlue and Delta generally offer faster internet for free, surpassing Southwest's offering.
Strong Marketing Strategy
What could be considered marketing oversight, however, is Southwest's failure to promote what could be their most significant advantage: more legroom in standard coach compared to other U.S. airlines.
While Delta, United (UA), and American Airlines (AA) typically allocate 30 inches of legroom for each coach seat as the standard, Southwest provides 31 inches on its Boeing 737-700s and 32 inches or more on its 737-800s and 737 MAX 8s.
This extra two inches, especially on the majority of their fleet, can make a significant difference, even for passengers of shorter stature, making it easier to use a laptop during the flight comfortably.
Stay tuned with us. Further, follow us on social media for the latest updates.
Also Read: US Airlines, Including American, United, Delta, and Southwest, want you to Dress Properly – Aviation A2Z
Join us on Telegram Group for the Latest Aviation Updates. Subsequently, follow us on Google News.