ATLANTA- Delta Air Lines (DL) is restructuring the existing flight schedules by trimming some flights while adding new flights on certain existing and new routes for winter.
The airline also changes the aircraft it operates on certain routes based on passenger demand.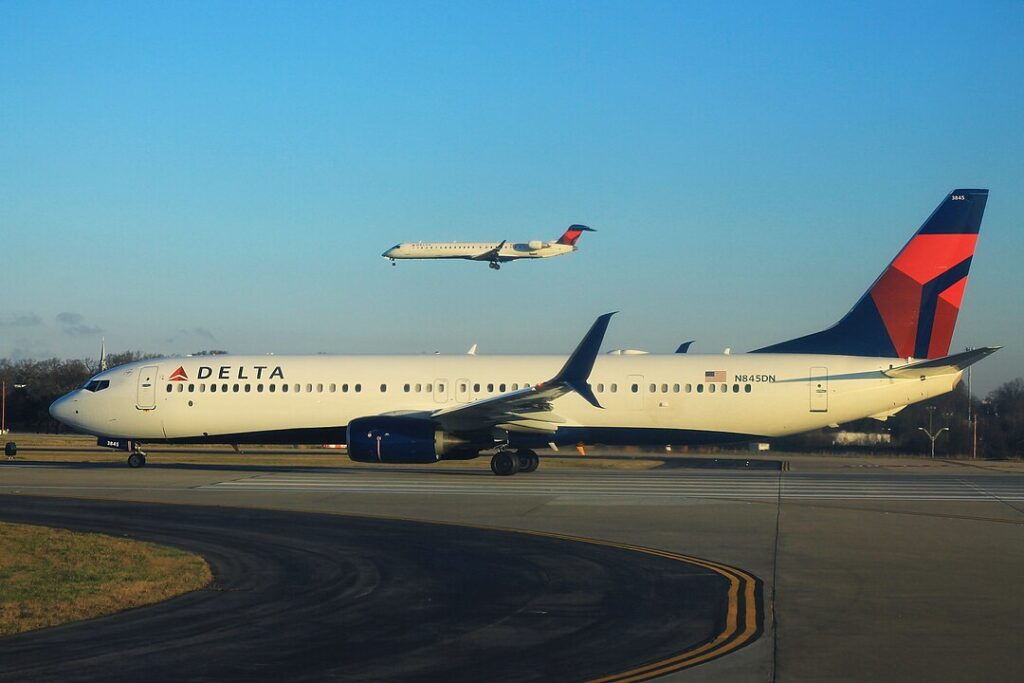 New Flights
According to Ishrion Aviation, Delta Air Lines is set to initiate air travel services from White Plains, NY (HPN) to Florida, introducing two new routes:
The first route will connect HPN to Orlando (MCO).
The second route will link HPN to West Palm Beach (PBI).
Both routes are scheduled to commence operations on November 10, and they will offer daily flights utilizing Boeing 717 aircraft. These seasonal routes have been currently planned to operate until May 6, 2024.
In this new schedule, Delta will be in competition with JetBlue (B6), which also operates flights from HPN to MCO/PBI.
Additionally, when these flights to Florida commence, Delta will adjust its existing HPN to Atlanta (ATL) route, reducing the frequency from 7 times a day to 5 times a day.
Delta Restructuring Existing Routes
Delta Air Lines has temporarily suspended its flights to London Gatwick (LGW) for the upcoming IATA Winter season. The route between New York (JFK) and LGW will be suspended from October 29, 2023, until March 29, 2024.
It's worth noting that British Airways (BA), JetBlue (B6), and Norse Atlantic (N0) will continue to operate flights between JFK and LGW throughout the winter season.
Delta is also planning to make adjustments to its routes to Paris (CDG) during the winter period:
The Los Angeles (LAX) route will reduce its frequency from 7 times a week to 4 times a week in November and December and then further decrease to 3 times a week from January.
Both the Boston (BOS) and Salt Lake City (SLC) routes will reduce their frequency from 7 times a week to 5 times a week from January to mid-February.
The route to Raleigh (RDU) will be discontinued.
In addition, Delta Air Lines will be introducing its Airbus A330 aircraft on the Cincinnati (CVG) route.
From October 31, the Paris (CDG) to CVG route will transition from the Boeing 767 to the A330-200. Further, this route will upgrade from January 10, 2024, to the larger A330-300 aircraft.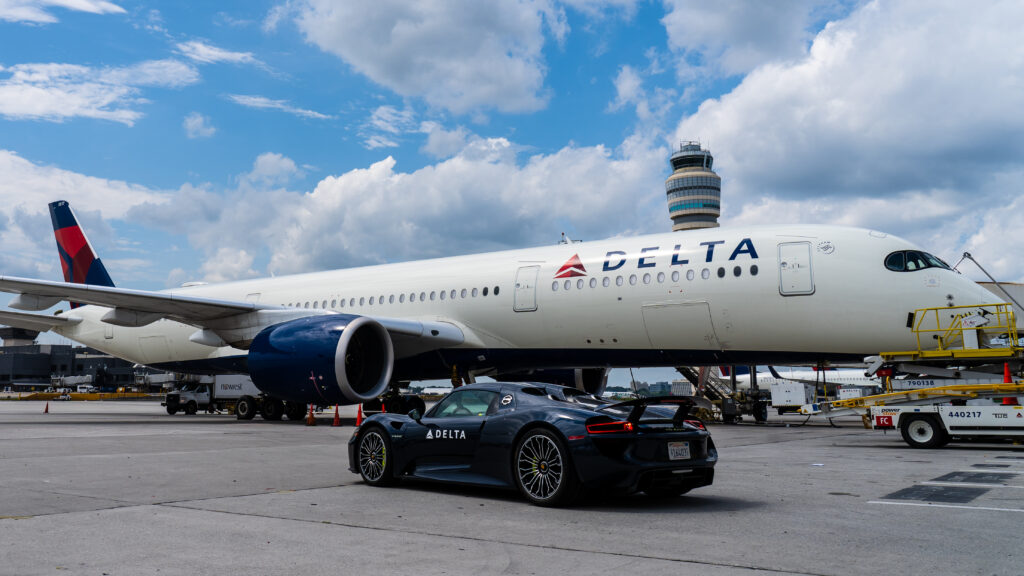 Best Airline in North America
During Paris Air Show 2023, Skytrax revealed its Best Airline Awards for 2023, and North American Delta Air Lines (DL) named the best in the continent.
Airlines often struggle to improve the travel experience, yet they seem adept at causing disruptions. As the summer travel season peaks, travelers seek ways to transform flying from an ordeal into a vacation.
While you can't control airport chaos or the surging crowds, you can select the airline that offers the best chance for a seamless journey and an enjoyable in-flight experience. This is precisely why an increasing number of travelers are opting for Delta Air Lines (DL).
Delta secured the top position for both Best Airline and Best Airline Staff Service in the U.S. and Canada for the second consecutive year.
Know Why Delta is Best Airline in North America? Here: Delta: Why is it the Best Airline in North America? – Aviation A2Z
Stay tuned with us. Further, follow us on social media for the latest updates.
Also Read: Indian Students Deported Back to Delhi from USA on Delta Flight – Aviation A2Z
Join us on Telegram Group for the Latest Aviation Updates. Subsequently, follow us on Google News.