CHICAGO- Southwest Airlines Pilots Association (SWAPA) plans to hold an informational picket during Southwest Airlines' (WN) Spirit Party event at Gallagher Way on Monday, August 14, from 4:30 p.m. to 6:30 p.m. CT.
SWAPA has been engaged in efforts to negotiate with Southwest Airlines for over three years, including initiating federal mediation in September 2022, but a contract has yet to be finalized.
SWAPA Picketing at Southwest Party
Unlike other major carriers, they remain the only one without a contract in place, which has led to a continuous loss of pilots to rival airlines.
The purpose of this informational picket is to convey to Southwest's leadership the dissatisfaction among the pilot group due to the focus on celebratory events while operating without a finalized contract since September 2020.
"The revered culture that Southwest has long been renowned for has unfortunately become a source of disappointment when it comes to the actual treatment of employees by the leadership. Our pilots deserve a contract that reflects their status as the most productive pilots in the industry. We are committed to seeing the Railway Labor Act (RLA) process through to its resolution to ensure that Southwest Airlines aligns with its core values. We cannot stand idly by as other airlines secure contracts and entice potential aviators away from Southwest Airlines."

Captain Casey Murray, President of SWAPA
Following a resounding 99% affirmative vote for a strike in May, the Southwest Airlines pilots are prepared to initiate a strike once they receive the release from the National Mediation Board.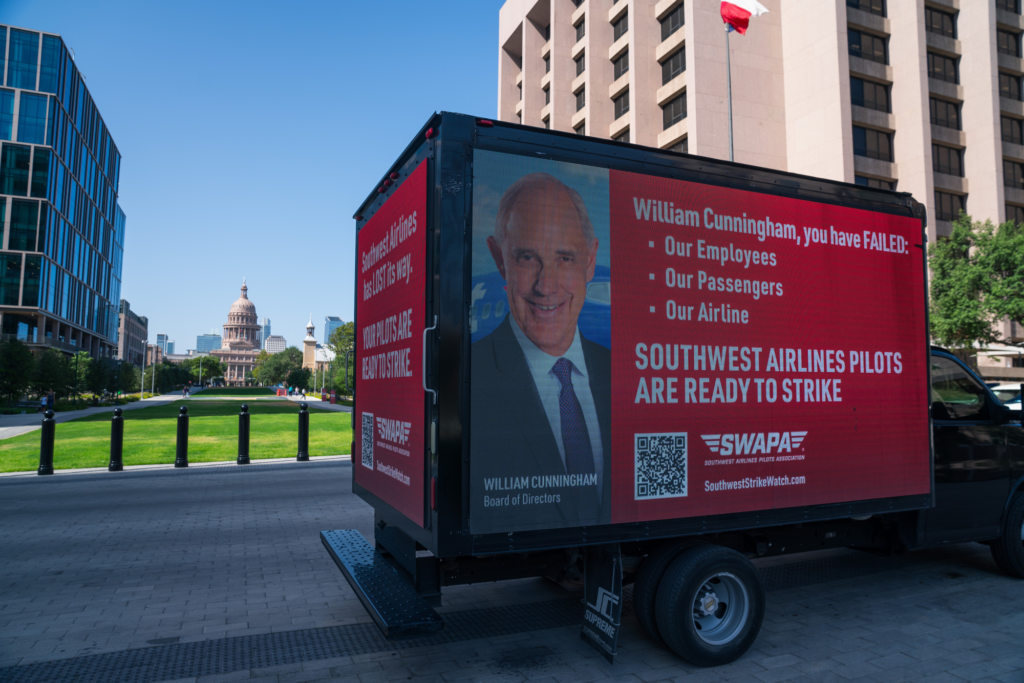 Labor Issue
In January, the Southwest Airlines Pilots Association (SWAPA) published a strongly critical letter that juxtaposed a statement made by the airline's founder, Herb Kelleher, with one from the current Chairman (and former CEO), Gary Kelly.
"You put your employees first. If you treat your employees that way, they will treat your customers well, and your customers will come back, which makes your shareholders happy. So there's no constituency at war with any other constituency. Ultimately, it's shareholder value that you're producing."
Kelleher, the company's founder and former CEO who passed away in 2019, expressed this sentiment. However, Kelly's remarks portrayed a less favorable view of employees.
Kelly stated, "Arguably, our shareholders have endured a prolonged period without significant returns while our employees have received considerable care."
The pilots' union has been openly expressing dissatisfaction with the airline. Further, claiming that negotiations have not been conducted in good faith.
Consequently, SWAPA has formally requested to be released from federal mediation concerning their contract disputes with the airline.
This action is crucial if the pilots intend to go on strike, a move they nearly unanimously voted to authorize.
However, the National Mediation Board, which holds the authority to permit the termination of negotiations and potentially lead to a strike, has rejected SWAPA's appeal.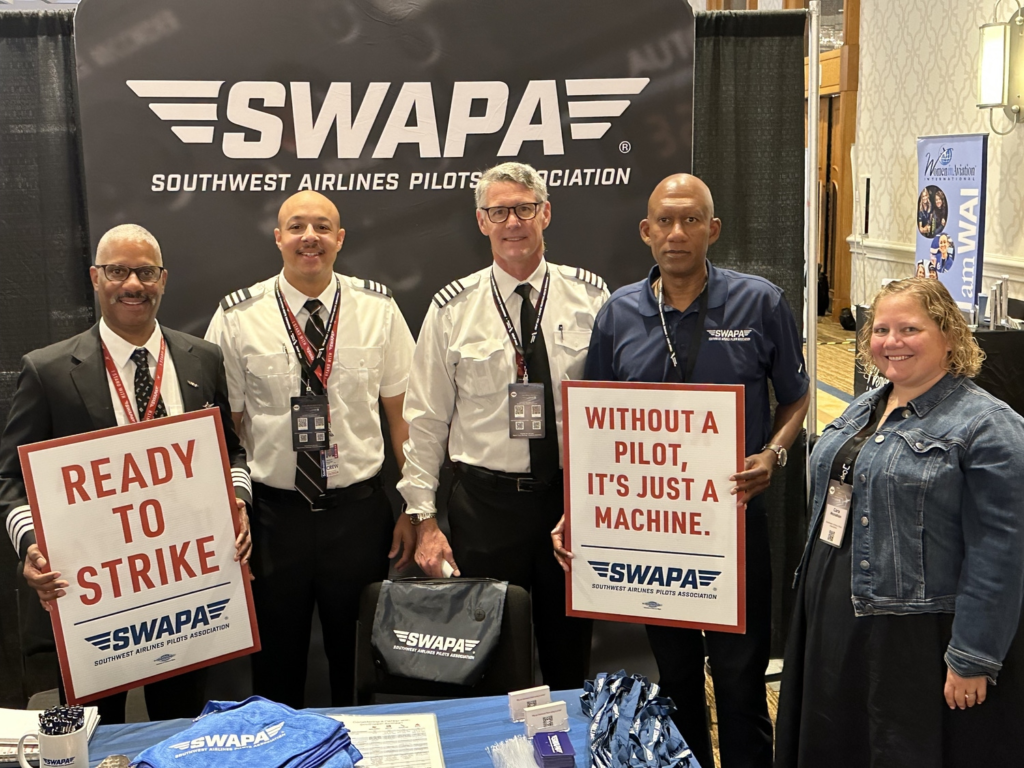 About SWAPA
Situated in Dallas, Texas, the Southwest Airlines Pilots Association (SWAPA) is a nonprofit employee association that advocates for the interests of over 10,000 Southwest Airlines employees.
SWAPA is dedicated to ensuring a stable and fulfilling career path for Southwest pilots and their families.
This mission is accomplished through the negotiation of contracts, safeguarding contractual entitlements, and actively fostering professionalism and safety within the aviation community.
Stay tuned with us. Further, follow us on social media for the latest updates.
Also Read: Indian Students Deported Back to Delhi from USA on Delta Flight – Aviation A2Z
Join us on Telegram Group for the Latest Aviation Updates. Subsequently, follow us on Google News.