DELHI- The Airports Authority of India (AAI) and other Airport Operators are actively pursuing the continuous expansion and development of infrastructure at airports.
This ongoing effort is driven by factors such as the availability of land, commercial viability, socio-economic considerations, and the demand from airlines for increased traffic.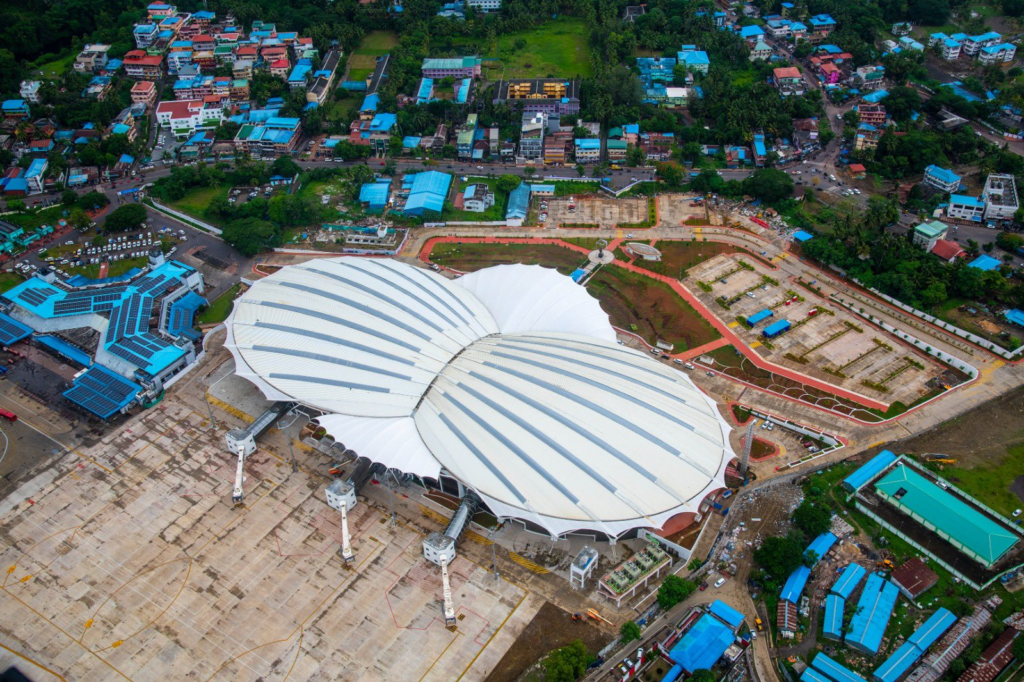 AAI and Other Airport Operators Target 98,000 Crores
In line with this, AAI and other Airport Operators have allocated a substantial capital outlay of approximately Rs. 98,000 crore for the period 2019-2024.
The funds will be utilized to construct Greenfield Airports, build new terminals, expand and modernize existing terminals, and strengthen runways and other essential facilities.
The Directorate General of Civil Aviation (DGCA) ensures systematic safety oversight by closely monitoring the compliance of Rules and Civil Aviation Requirements by airlines.
This process involves regular surveillance, spot checks, and regulatory audits as part of their Annual Surveillance Plan (ASP). The findings from these exercises are communicated to the concerned airline operators for necessary compliance.
Any observations are verified, and actions taken by the operators are thoroughly examined during subsequent audits and surveillance.
DGCA imposes appropriate enforcement actions, including financial penalties, in case of violations or non-compliance with regulations.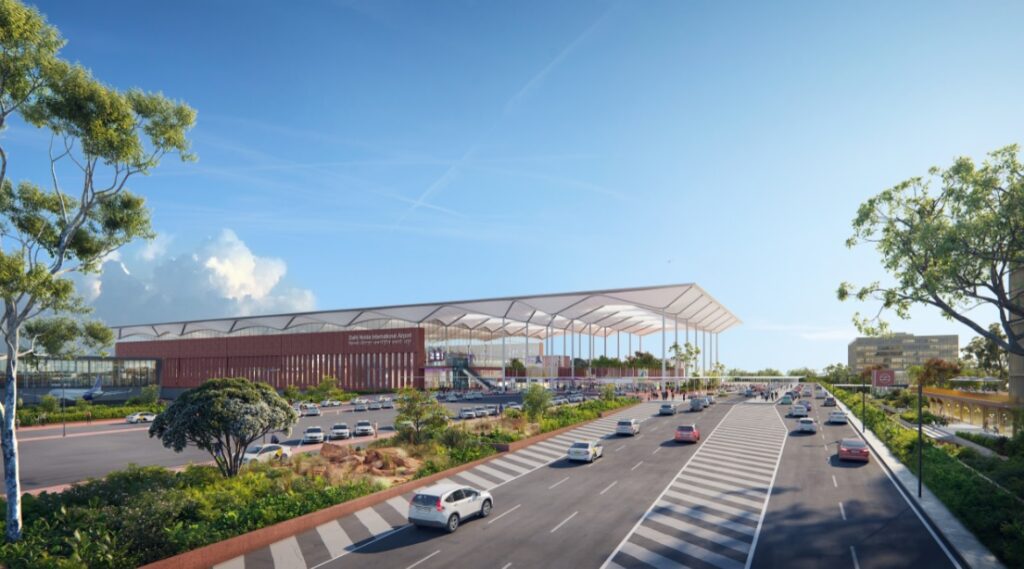 India and Airport Operators Moving Towards Sustainable Aviation
The Ministry of Civil Aviation (MoCA) is committed to achieving Sustainable Aviation in collaboration with the International Civil Aviation Organization (ICAO) and adhering to the principles of the United Nations Framework Convention on Climate Change (UNFCCC).
Under the National Civil Aviation Policy 2016, MoCA strives to limit CO2 emissions in Indian aviation. To achieve this goal, various measures have been implemented:
Airport's Carbon Neutrality: MoCA advises airport operators and developers, including AAI Airport Operators, to work towards carbon neutrality and net-zero emissions. They are encouraged to adopt carbon mitigation measures and develop comprehensive carbon management plans. Several airports have already implemented practices like utilizing renewable energy, optimizing operational procedures, incorporating alternative fuels in ground-handling vehicles, and transitioning to 100% green energy.
Aviation Environmental Protection: DGCA has issued the Civil Aviation Requirement (CAR), Section 10, titled 'Aviation Environmental Protection,' Series B, Part I, which outlines general procedures and practices to minimize aviation emissions and their impact on climate change.
Airlines' Efforts: Airlines have actively taken measures to reduce their carbon footprint, such as reducing aircraft weight, optimizing speed and flap management, and preventing moisture and dirt accumulation on aircraft.
Optimized Airspace Utilization: AAI, in consultation with the Indian Air Force, has successfully optimized airspace utilization through the Flexible Use of Airspace (FUA) initiative, leading to a reduction in CO2 emissions.
Energy Efficiency Measures: AAI has introduced various initiatives to reduce energy-intensive equipment use in existing and upcoming airport projects. They have also provided training modules for Air Traffic Controllers to raise awareness about carbon neutrality.
UDAN Scheme: Enhancing Regional Connectivity
The Ministry of Civil Aviation launched the Regional Connectivity Scheme (RCS) – UDAN (Ude Desh ka Aam Nagrik) on 21st October 2016. This scheme aims to stimulate regional air connectivity and make air travel more affordable for the masses.
As part of the UDAN scheme, efforts are made to provide connectivity to unserved and underserved airports across the country by reviving existing airstrips and airports.
As of 12th July 2023, 479 UDAN routes involving 74 Airports/Heliports/Water Aerodromes have been operationalized.
The government has set a target to operationalize 1000 UDAN routes and revive/develop 100 unserved & underserved airports/heliports/water aerodromes by 2024.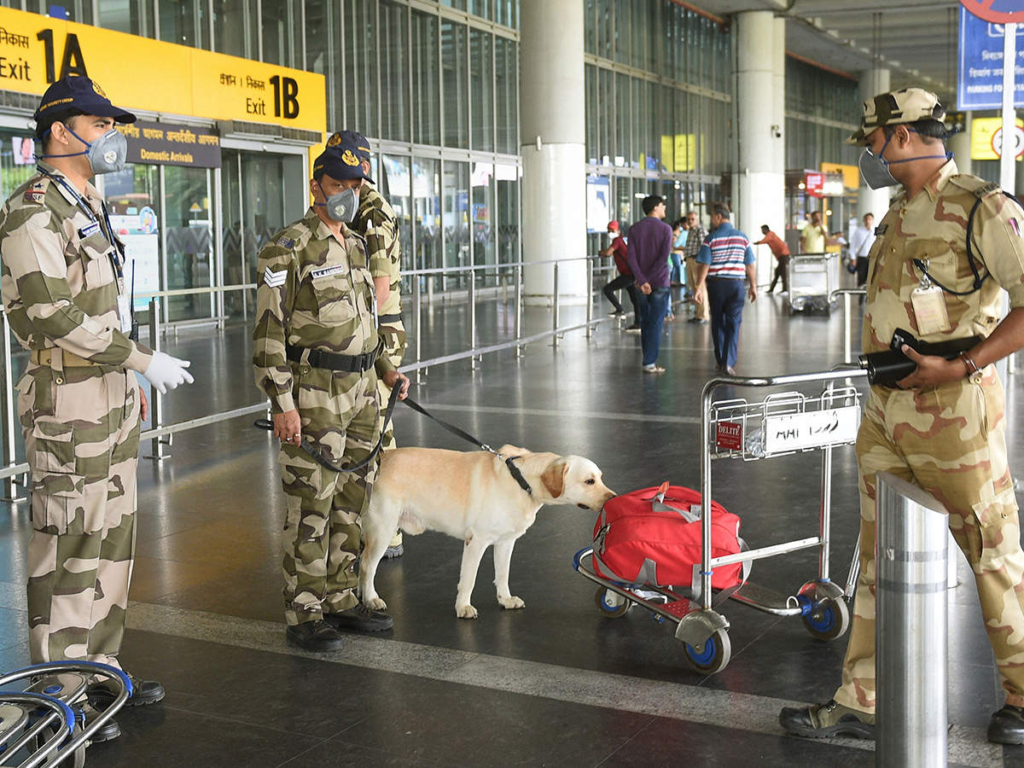 Strengthening Airports Safety and Security
DGCA, as the aviation safety regulator, releases Civil Aviation Requirements (CARs) to ensure airport safety.
Simultaneously, the Bureau of Civil Aviation Security (BCAS) issues AvSec orders and circulars to enhance airport security in accordance with ICAO guidelines. Several measures are being taken to bolster airport safety and security:
Advanced Technologies: Emphasis is placed on using advanced technologies like Computer Tomography Explosive Detection Systems (CT-EDS) machines, Dual Generator X-BIS machines, and Automated Tray Retrieval Systems (ATRS) to enhance security infrastructure.
Perimeter Intrusion Detection System (PIDS): Minimum Technical specifications for PIDS have been issued to fortify airport perimeters.
Full Body Scanners and Radiological Detection Equipment (RDE): This equipment will be installed in phases at Indian airports to enhance security measures further.
Biometric Centralized Access Control Systems: Launched in 48 Airports, these systems enhance access control and contribute to better security.
Comprehensive Training: Regulatory authorities provide comprehensive training guidelines for security personnel working in airport security units, aircraft operators, and other regulated agencies. Regular training is given to Aviation Security Group personnel to develop soft skills and ensure a secure travel experience for passengers.
Through these measures, AAI Airport Operators and the Indian aviation sector as a whole are striving to ensure safe, efficient, and sustainable air travel for the growing number of passengers in the country.
Stay tuned with us. Further, follow us on social media for the latest updates.
Also Read: US Airlines, Including American, United, Delta, and Southwest, want you to Dress Properly – Aviation A2Z
Join us on Telegram Group for the Latest Aviation Updates. Subsequently, follow us on Google News.