SUBANG- At approximately 11:52 am today, a Fire and Rescue Department (JBPM) helicopter, operated by a skilled pilot, crashed in the UniKL MIAT Hangar apron area near the Sultan Abdul Aziz Shah Airport, Subang, Selangor.
Miraculously, all seven individuals on board, including the pilot, were reported to be safe following the incident.
Helicopter Crashes in Subang
The unfortunate accident involved a Leonardo S.p.An AW189 helicopter with the registration number 9M-BOF. It was conducting a flight test with three Fire and Rescue Department personnel and four flight engineers on board at the time of the crash.
According to Capt Norazman Mahmud, the chief executive officer of the Civil Aviation Authority of Malaysia (CAAM), the helicopter was in the process of landing when the incident occurred.
The Subang air control tower promptly received a report of the accident, leading to an immediate response from the Airport Fire and Rescue Service.
Thanks to their swift action, all seven individuals on board the helicopter, including the pilot, were reported to be in stable condition.
Following the incident, the Transport Ministry's Air Accident Investigation Bureau (AAIB) will conduct further investigations in accordance with Part XXVI of the Civil Aviation Regulations 2016.
Preliminary reports indicate that the helicopter was not on a normal flight but was undergoing maintenance, including ascent and descent processes.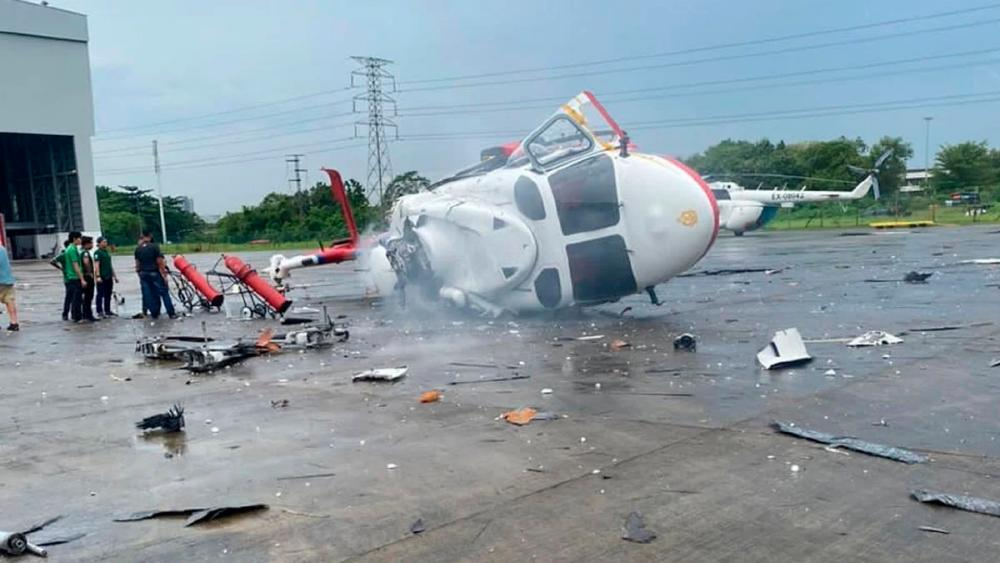 Helicopter Rotors Broken during Landing
Datuk Ahmad Izram Osman, the JBPM Fire and Rescue Operation Division director, stated that the helicopter, which had been in operation for a considerable period, experienced maintenance issues during the flight test.
The accident occurred during the landing process, suggesting that it may have hit the ground hard during the descent. Fortunately, the helicopter did not crash from a significant height, which could have resulted in more severe damage.
Upon the successful rescue operation, the seven crash victims were promptly transported to the Tengku Ampuan Rahimah Hospital in Klang, Selangor, for further medical evaluation and treatment.
The investigation into the helicopter crash in Subang will continue, aiming to uncover the exact cause of the incident and ensure the safety and well-being of all involved parties.
Stay tuned with us. Further, follow us on social media for the latest updates.
Also Read: US Airlines, Including American, United, Delta, and Southwest, want you to Dress Properly – Aviation A2Z
Join us on Telegram Group for the Latest Aviation Updates. Subsequently, follow us on Google News.