FORT WORTH- Texas-based, Major US Carrier American Airlines (AA) is set to expand its route network with several new routes, offering more options for travelers.
Among the new routes is a highly anticipated addition that was announced earlier this week by another carrier. Let's take a closer look at the exciting destinations American Airlines will be serving.
American Airlines New Routes
Miami to Portland: Connecting the Sunshine State to the Pacific Northwest
American Airlines will launch a new route from its Miami (MIA) hub to Portland, Oregon (PDX), starting November 5, 2023, reported Ishrion Aviation.
Travelers will now have the convenience of direct flights between these two vibrant cities. Flights will operate using American Airlines' state-of-the-art Boeing 737 MAX 8 aircraft daily.
The flight schedule for this route is as follows:
AA2888: Depart MIA at 7:30 PM, Arrive at PDX at 11:20 PM
AA2889: Depart PDX at 11:55 PM, Arrive MIA at 8:41 AM (next day)
It is worth noting that American's partner, Alaska Airlines (AS), also recently announced its Portland to Miami route. Despite their partnership and membership in the Oneworld Alliance, American, and Alaska remain competitors in the industry.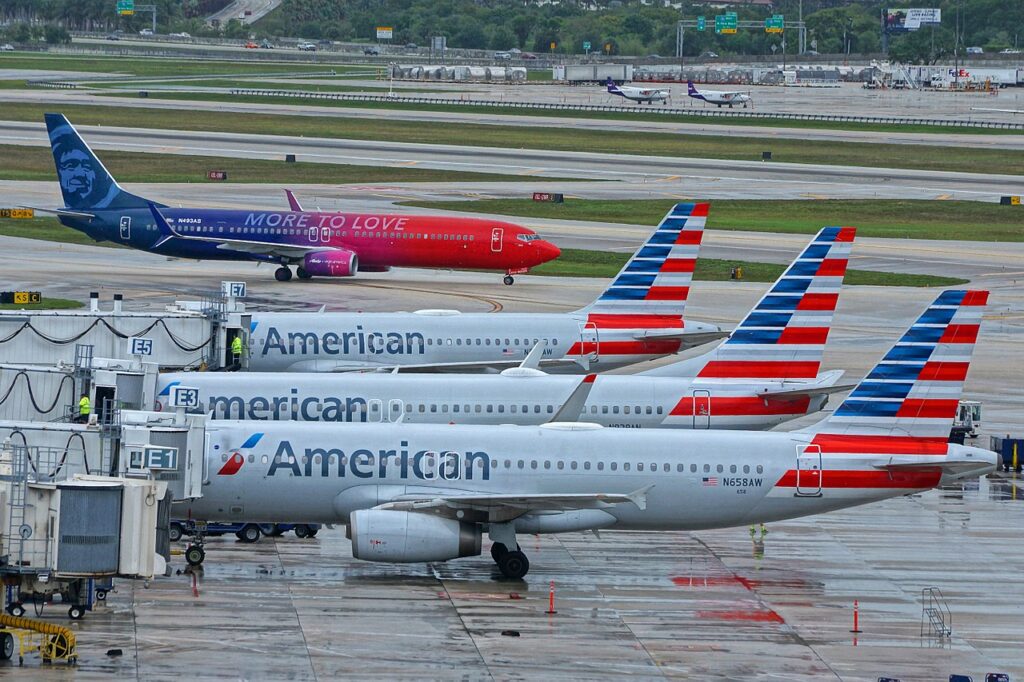 Dallas/Fort Worth to Albany: Expanding Connections from a Major Hub
American Airlines will further expand its offerings from its largest hub, Dallas/Fort Worth (DFW), with a new route to Albany, New York (ALB). Subsequently, Starting November 5, travelers can enjoy daily flights between these two destinations on American Airlines' reliable Airbus A320 aircraft.
The flight schedule for this route is as follows:
AA1265: Depart DFW at 7:15 PM, Arrive ALB at 11:40 PM
AA2971: Depart ALB at 6:11 AM, Arrive at DFW at 9:06 AM
Enhancing Travel from Washington D.C.
American Airlines is also enhancing its presence at Washington National Airport (DCA) with the introduction of two new routes.
DCA to Milwaukee (MKE): Beginning October 5, American Airlines will offer twice-daily flights between Washington D.C. and Milwaukee using their CRJ-700 aircraft. This route will provide more options for travelers and increase competition, as American will go head-to-head with Southwest Airlines.
DCA to Fort Lauderdale (FLL): Starting November 5, American Airlines will operate twice-daily flights between Washington D.C. and Fort Lauderdale using their modern Airbus A319 aircraft.
Furthermore, the travelers on this route will have a choice between American Airlines, JetBlue, and Southwest Airlines.
Exciting Times Ahead for American Passengers
With the addition of these new routes, American Airlines is expanding its reach and providing more travel options for passengers.
Whether it's exploring the scenic beauty of Portland, visiting Albany's historic landmarks, or enjoying the vibrant cities of Milwaukee and Fort Lauderdale, travelers can look forward to seamless connections and excellent service from American Airlines.
These new routes demonstrate American Airlines' commitment to serving its customers and enhancing the travel experience. Subsequently, mark your calendars and get ready to embark on exciting journeys with American Airlines.
Stay tuned with us. Further, follow us on social media for the latest updates.
Also Read: US Airlines, Including American, United, Delta, and Southwest, want you to Dress Properly – Aviation A2Z
Join us on Telegram Group for the Latest Aviation Updates. Subsequently, follow us on Google News.