DELHI- Middle East airline and UAE flag carrier Emirates (EK) Boeing 777 attempted landing twice, but it missed and did go around at Delhi Airport (DEL).
The Gulf Carrier operates its flagship Boeing 777-300ER on Dubai (DXB) and Delhi (DEL) routes. Further, Emirates operates the highest number of flights to and from Delhi to Dubai.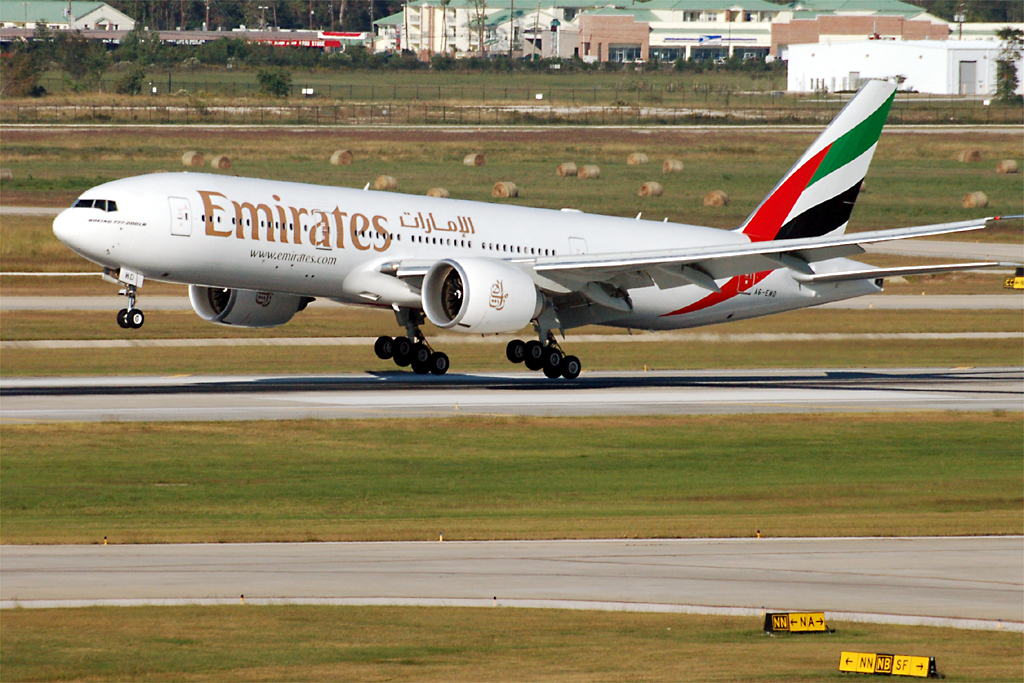 Emirates Missed Landing at Delhi
According to Flight Radar 24, Emirates flight UAE514 takes off from Dubai at 11:40 AM UTC. After being airborne for almost two hours and 40 mins and covering a distance of 2,187 Km was about to land at DEL at 2:50 PM UTC.
However, it's easier said than done; the Emirates flight faced strong gusty wings around the airport.
The pilot made the first landing attempt at DEL at 2:25 PM at 2000 ft. But he did the low past over the airport. Subsequently, at 2:38 PM UTC, the pilot tried a second time to land; this time, it came down under 2000 ft, but again did the go around.
Finally, after evaluating the situation and with its remarkable training and skillset, the EK Flight crew landed on the third attempt at 2:54 PM UTC. The situation lasted for almost 30 mins, and the passengers onboard seemed worried.
The go-around is common in such situations, but it takes a lot of skills to go around with this widebody. Further, they need to evaluate the situation of overrun or missing the runway.
We must appreciate the Emirates Flight deck crew for this safe landing. However, some aviation critics will suggest landing at an alternate airport in such situations.
What do you think about it? Should the pilot try to land at the same airport or divert to an alternate? Let Us know on Twitter or other social media pages
Similar Incident
Recently, the IndiGo (6E) flight from Lucknow (LKO) to Mumbai (BOM) diverted to Udaipur (UDR) due to a cyclone. However, the pilot did two go around as the Emirates pilot did before landing safely at UDR.
But, the passenger went out of control and got angry over the pilot's remarkable job of landing safely despite poor weather conditions. Instead of appreciating pilots, passengers demanded there a replacement for the next flight to BOM.
The IndiGo Airlines helplessly replaced the pilot, and the flight took off from UDR and landed at BOM. This incident reminds us that common people don't understand anything and blame the one who is a savior.
We must respect aviation professionals; they are highly skilled and capable professionals. Yes, they are humans and make mistakes sometimes, but they are well-trained to handle them.
Further, aviation is a highly regulated sector, and aviation professionals undergo hundreds of hours of theoretical and practical training. Hope you don't face such situations, but if you do, please appreciate the crew.
Stay tuned with us. Further, follow us on social media for the latest updates.
Also Read: US Airlines, Including American, United, Delta, and Southwest, want you to Dress Properly – Aviation A2Z
Join us on Telegram Group for the Latest Aviation Updates. Subsequently, follow us on Google News.