DELHI- The Indian civil regulatory authority, Director General of Civil Aviation (DGCA), has registered the six Boeing 777s taken on lease by TATA-backed Air India (AI).
According to the source, the DGCA has recently registered all with Indian registration. Further, these Boeing 777-300ERs are currently in the United States and are due to be delivered shortly.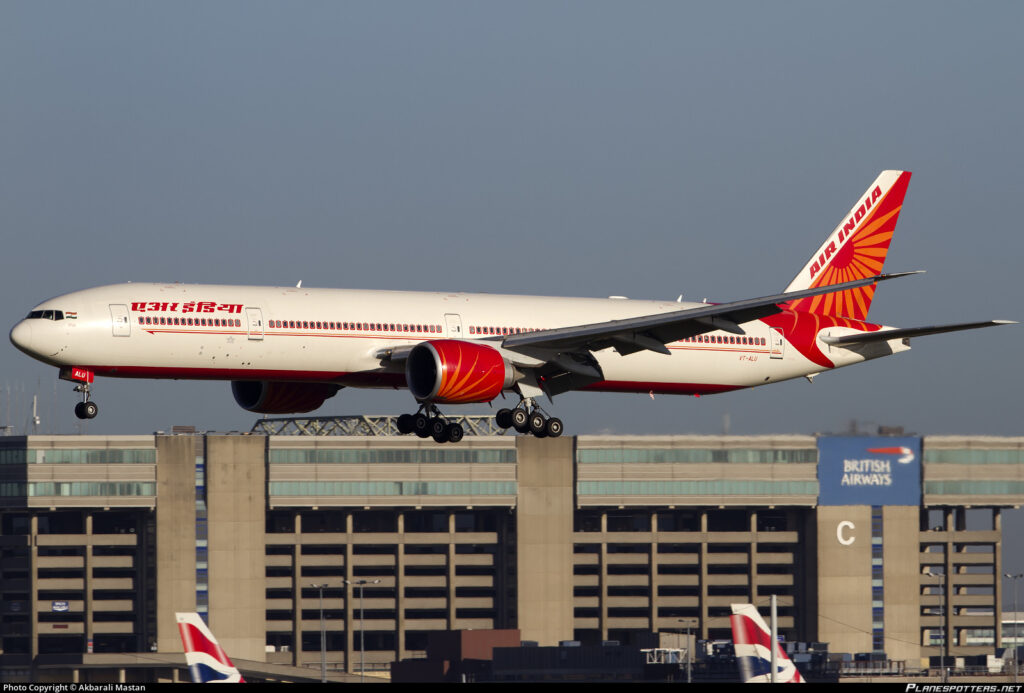 Air India Boeing 777s Update
Indian FSC Air India (AI) has secured a lease of six ex-Etihad (EY) Boeing 777-300ER. Further, it is in Victorville Airport, United States and will be ready for delivery in the coming days.
The airline announced on 5th December 2022 that it would lease Six Boeing 777s.
The statement read, In the first half of 2023, six aircraft are scheduled to be added to the fleet, in addition to the thirty already leased earlier this year. Furthermore, the thirty aircraft leased earlier included twenty-one Airbus A320s, four Airbus A321s, and five Boeing B777-200LR widebody aircraft.
Here's the DGCA registration for upcoming Boeing 777s and their Manufacture Serial Number (MSN).
Registrations are :
1) MSN 39686: VT-AEM
2) MSN 39687: VT-AEN
3) MSN 39688: VT-AEO
4) MSN 39869: VT-AEP
5) MSN 39690: VT-AEQ
6) MSN 41701: VT-AER
The aircraft are manufactured between 2012 and 2013 and are previously operated by Etihad Airways (EY).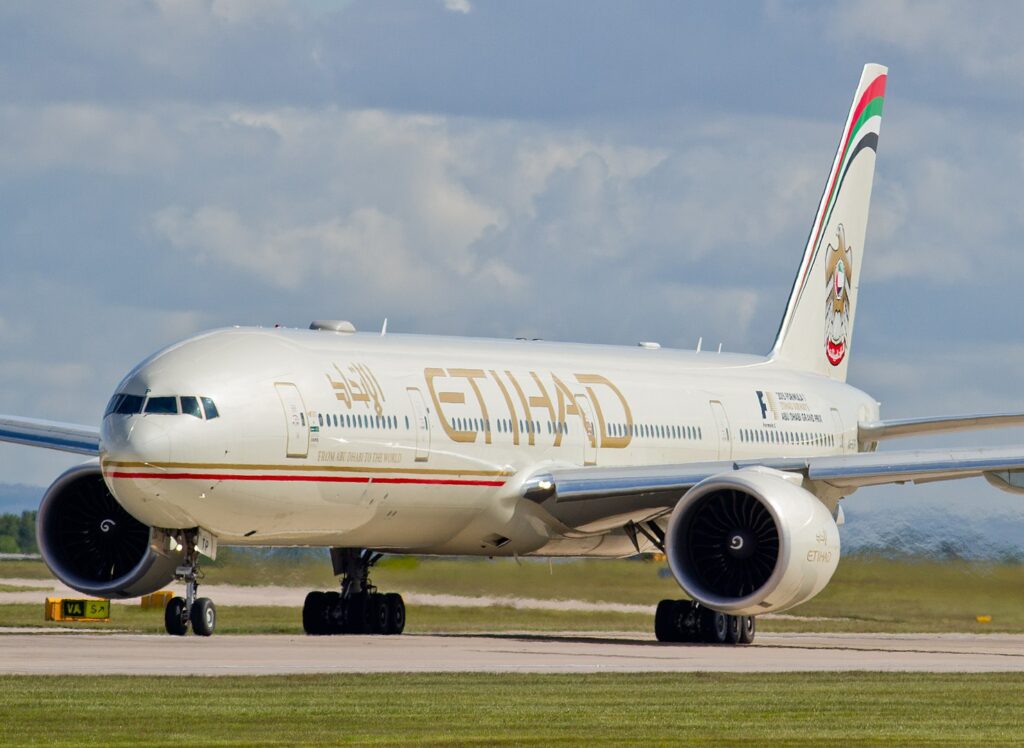 According to data, Altavair purchased the six 777-300ERs from Etihad in 2020. Moreover, this transaction is part of a larger agreement involving many Airbus A330-200 and A330-300 aircraft.
Air India announced that the induction of six more 777-300ER aircraft to its existing fleet would occur in the first half of 2023. Subsequently, They have the aim of augmenting the airline's operations. Furthermore, the six additional aircraft are set to have a four-class configuration.
Air India's expansion plans involve returning 28 previously grounded aircraft to service and a confirmed order for new aircraft and engines exceeding $80 billion.
Likewise, the order includes 40 A350s, 20 787s, and 10 777-9s for widebody aircraft, in addition to 210 A320neo-family and 190 737 Max single-aisle aircraft.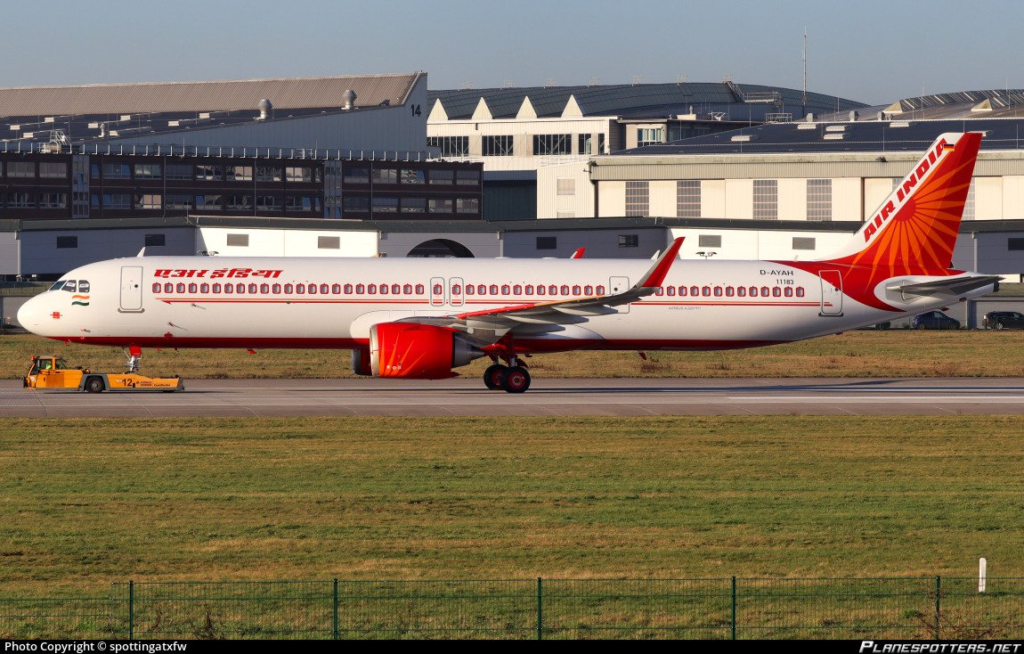 Airbus A321neo
The Oldest Indian Carrier took delivery of its first A321neo, having registration VT-RTD (named after Tata Chairman Emeritus Ratan Tata) on 26th March 2023.
Subsequently, they took delivery of the second A321neo with Reg VT-RTC five days later, on 31st March.
Furthermore, they added a third A321neo at the end of the last month on 28th April. Finally, it took the last A321neo VT-RTE on May 22, 2023.
Air India (AI) first Airbus A321neo, named after Ratan Tata, entered the commercial service on June 10, 2023. Further, AI has scheduled the A321neo aircraft for high-capacity routes. Subsequently, connecting the Metro cities such as Delhi, Mumbai, Chennai, Hyderabad, etc.
So far, Airbus has transferred four A350 registration from Aeroflot (SU) to Air India. While remaining will be added shortly to the Indian carrier. Furthermore, this A350s Manufacturer's Serial Number (MSN) is MSN 554, 558, 585, and most recently added, MSN 589.
Stay tuned with us. Further, follow us on social media for the latest updates.
Also Read: US Airlines, Including American, United, Delta, and Southwest, want you to Dress Properly – Aviation A2Z
Join us on Telegram Group for the Latest Aviation Updates. Subsequently, follow us on Google News.