TOULOUSE- Tata-owned Indian FSC, Air India Airline's (AI) first Airbus A350, is spotted in white paint at Toulouse (TLS), France. Further, the aircraft will soon be painted in a new Air India livery, which the company will reveal in the coming months.
This aircraft, having registration F-WZGT is part of the six A350s to be delivered to AI in the coming days. Further, these six A350s are deemed for the Russian carrier Aeroflot (SU). However, Airbus will now deliver them to AI due to restrictions amid Russia Ukraine War.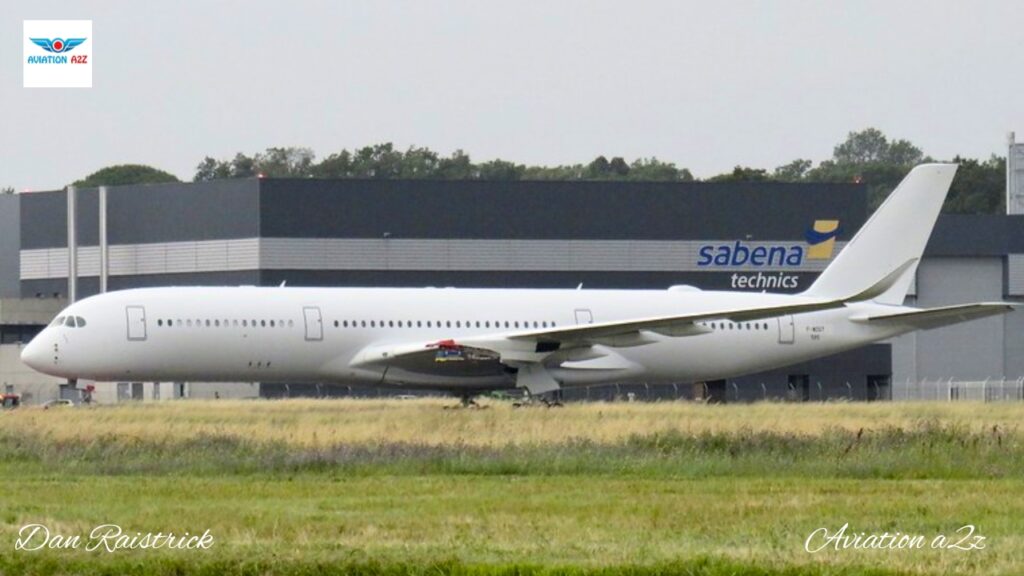 Air India First Airbus A350
According to Aviation Flights, on June 20, 2023, the Air India Airbus A350 having MSN 585, was spotted in white paint without an engine. Subsequently, on September 2022, last year, it was spotted in brown primer.
So far, the aircraft has not performed any test flights. However, according to our information, it is likely to be painted in AI's new livery. Subsequently, the next-gen Rolls Royce RR Trent 1000 engines will be installed, and then it will perform the test flights.
The airline has not provided the exact timeline for taking delivery of A350s and other planes. But as per our info, this plane is likely to be delivered in the final quarter of 2023.
The airline is also likely to induct other planes, such as leased Boeing 777s, New Boeing 737 MAX, and New Airbus A320 family jets.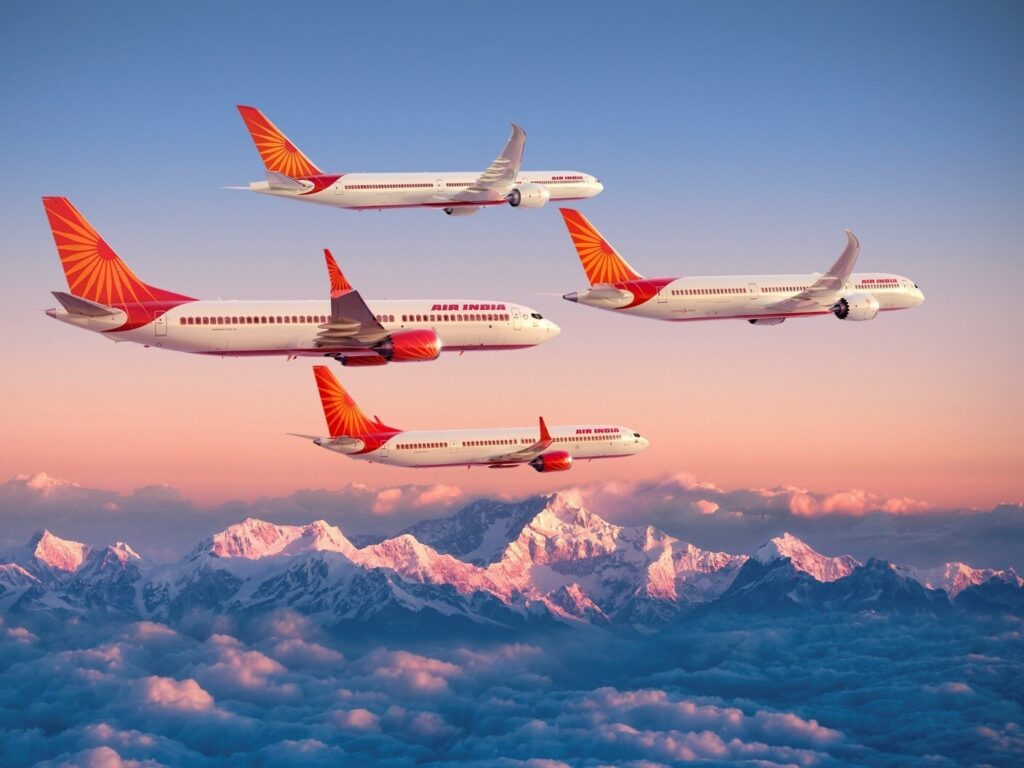 Fleet Expansion Plan
Air India (AI) is all set to take the delivery of the Boeing 737 MAX in August and the first of its kind for the country, the Airbus A350 aircraft, in October or November, said the CEO.
According to AI CEO Campbell Wilson, the airline is scheduled to receive its first delivery from its substantial order of 470 aircraft later this year.
The initial aircraft to be delivered will be a 737 MAX, expected in July or August 2023. Followed by the first A350 in October or November 2023. This marks a significant milestone for Air India's fleet expansion plans.
According to Campbell Wilson, the Chief Executive of Air India, most of the 470 new aircraft ordered by the airline will commence deliveries starting in 2025. However, this year, there are already plans for the arrival of 25 A320/321neo aircraft.
These initial aircraft will be utilized to facilitate quick expansion and enhance the onboard experience. Further, serve as a temporary measure until the deliveries of the remaining new aircraft.
Wilson further explained that by the latter half of 2024, a significant majority of Air India's domestic full-service fleet would consist of essentially brand-new aircraft.
According to an official who spoke to ANI, following the statement made by Campbell Wilson regarding the imminent delivery of the A350 aircraft, the operations department of Air India has instructed the wide-body pilots to begin their preparations for the conversion training on the A350 aircraft.
Other Aircraft Updates
TATA-owned Air India (AI) has secured a lease of six ex-Etihad (EY) Boeing 777-300ER. It is in the United States and will be ready for delivery in the coming days.
Four of the six ex-Etihad Boeing 777 are currently at Victorville Airport, USA. Furthermore, all these six planes are now registered by the Indian aviation body DGCA.
The aircraft are manufactured between 2012 and 2013 and are previously operated by Etihad Airways (EY).
Stay tuned with us. Further, follow us on social media for the latest updates.
Also Read: US Airlines, Including American, United, Delta, and Southwest, want you to Dress Properly – Aviation A2Z
Join us on Telegram Group for the Latest Aviation Updates. Subsequently, follow us on Google News.