MUMBAI- According to sources familiar with the matter, the competition for IndiGo (6E) Airline's widebody aircraft order has been narrowed down to two contenders. Either the Boeing 787 Dreamliner or the Airbus A330, as reported by Live Mint.
The largest airline in India is gearing up for a robust expansion of its international operations. Subsequently, with the acquisition of long-haul, wide-body aircraft.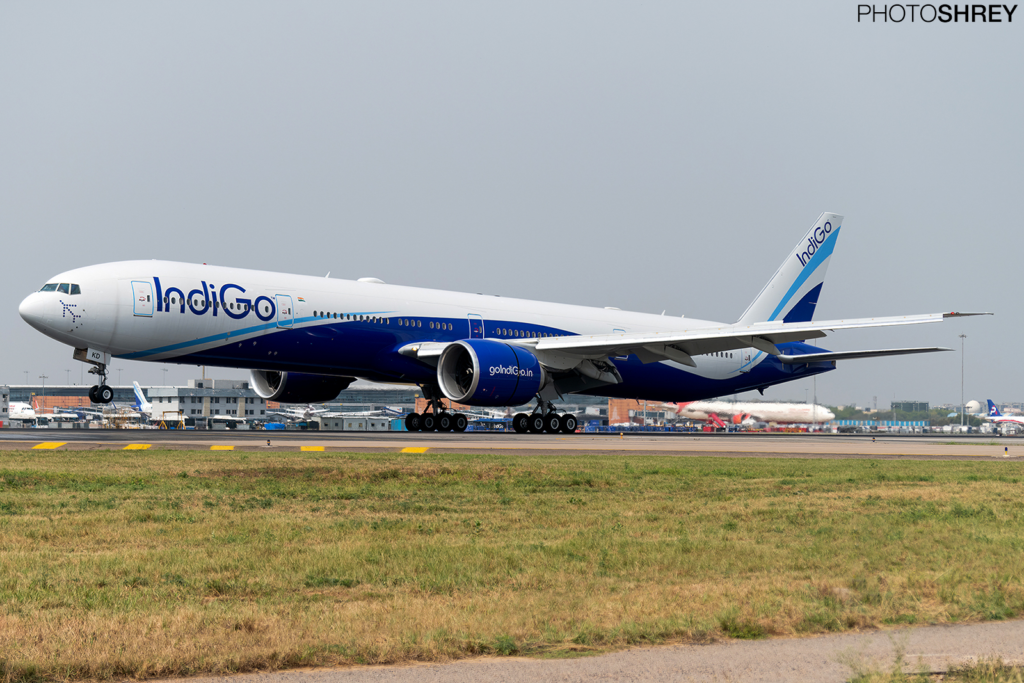 IndiGo Widebody Order Analysis
According to one of the two sources, who spoke anonymously, Boeing is actively pursuing this deal. Further, it is highly interested in securing the order from IndiGo, as the airline currently does not have any Boeing aircraft in its fleet.
The source also mentioned that 6E is gaining experience with the Boeing fleet. Through a wet-leasing arrangement with Turkish Airlines.
Under the wet-leasing agreement, IndiGo operates Boeing 777 aircraft on the Delhi-Istanbul and Mumbai-Istanbul routes. Wet leasing involves leasing an aircraft along with its crew. These Boeing planes have a seating capacity of around 500 passengers in a dual-class configuration.
According to a third individual, 6E also considered the Airbus A350. But it may have been eliminated as an option.
The airline even developed pilot deployment plans for the A350. Considering the training and qualification process that takes approximately 11 days for an A320 pilot to transition to the Airbus A350.
The Boeing B787 Dreamliner aircraft can accommodate 242 to 330 passengers. While an Airbus A330 can typically seat around 260 to 300 passengers in a three-class configuration or up to 460 passengers in economy class.
On the other hand, an Airbus A350 family aircraft has a capacity of 300 to 410 passengers in three-class layouts. Further, it can accommodate up to 480 passengers in a single-class configuration.
In response to a query, a spokesperson from Boeing stated, "We are always in close communication and discussions with current and potential customers to meet their fleet requirements and support their needs."
In response to Mint's query, an Airbus spokesperson stated, "We refrain from commenting on order speculations. It can tend to increase prior to air shows."
500 Airbus A320 Deal
IndiGo still awaits the delivery of approximately 500 out of the total 830 Airbus A320-family aircraft it has ordered.
As per a report by Barclays on June 1, Indian airlines now possess the second-largest order book in the industry. Accounting for over 6% of the backlog, second only to the United States.
Based on the most recent Airbus list prices, analysts estimate the deal's value to be around $50 billion. However, considering the customary discounts the airline industry offers for bulk orders, the actual value would likely be less than half of this amount.
According to the report, both Airbus and Boeing are engaged in independent discussions to sell 25 wide-body jets. Either A330neo from Airbus or Boeing 787 to the same airline.
IndiGo currently holds a dominant 56% share of the domestic Indian market.
During an earnings call last month, IndiGo's Chief Executive Pieter Elbers expressed the airline's ambition to double its capacity by the end of the decade. The company aims to expand its network, particularly in international markets.
Stay tuned with us. Further, follow us on social media for the latest updates.
Also Read: US Airlines, Including American, United, Delta, and Southwest, want you to Dress Properly – Aviation A2Z
Join us on Telegram Group for the Latest Aviation Updates. Subsequently, follow us on Google News.