MUMBAI- The India's largest carrier, IndiGo (6E) Airlines will add the fourth Boeing 777 on wet lease from the flag carrier of Turkey, Turkish Airlines (TK).
IndiGo (6E) Airlines' first Boeing 777 painted in 6E livery landed at Delhi Airport on 28 May 2023. The induction of the new Boeing 777 will help strengthen the codeshare partnership between IndiGo and Turkish Airlines.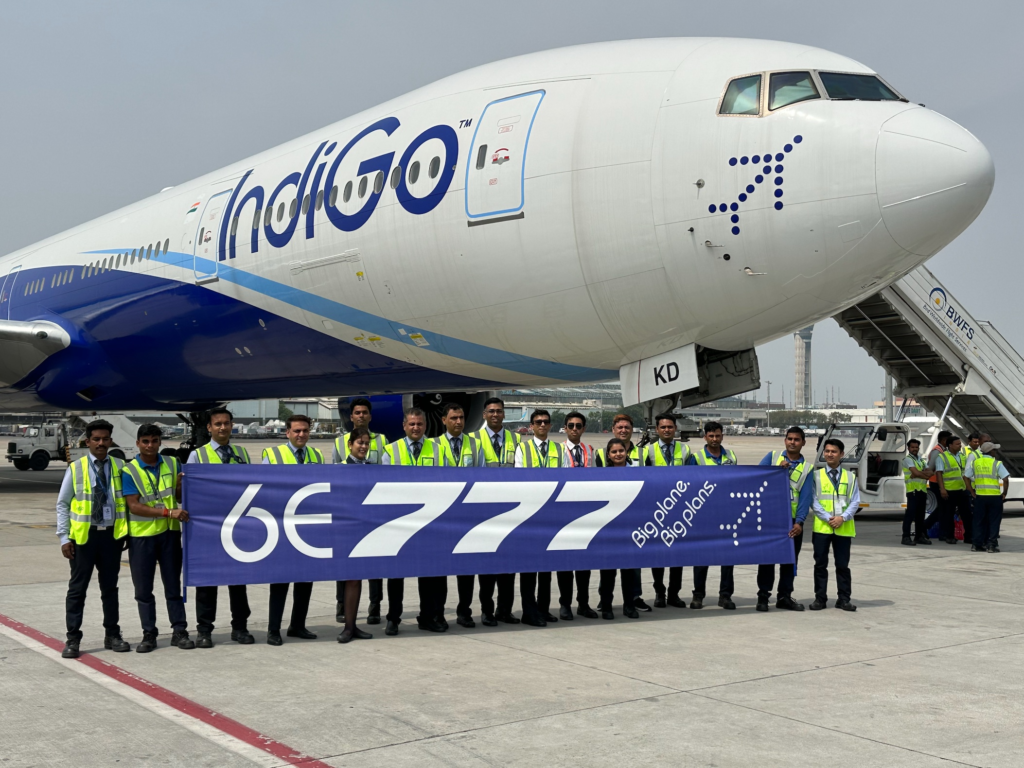 IndiGo 4th Boeing 777 Update
According to the source, the aircraft is the Ex-Azur Air (ZF), and it was registered as the VQ-BZC. The aircraft is configured with the 531 seats.
Furthermore, the aircraft will have the configuration same as Azur air (ZF). It will have 7 Business and 524 Economy seats. Currently, the aircraft belongs to Turkish Airlines, and it is providing that to 6E on a wet lease.
According to planespotters.net, the aircraft is now registered as TC-LKE and is in storage at Ataturk since Nov 1 of the last year. Further the airframe is 16.3 years old, and plane was first delivered on March 2007 to Emirates and had the registration number A6-EBX.
After being operated with Emirates for more than 13 years, the plane redelivered to Azur Air (ZF) in May 2019. Further, the TK took delivery of plane in Nov 2022 and has been in storage since Nov 2022.
The aircraft is transferred to IndiGo and has been showing the Call Sign of 6E. However, the date for delivery is yet to be revealed, but we will keep you posted once we know it.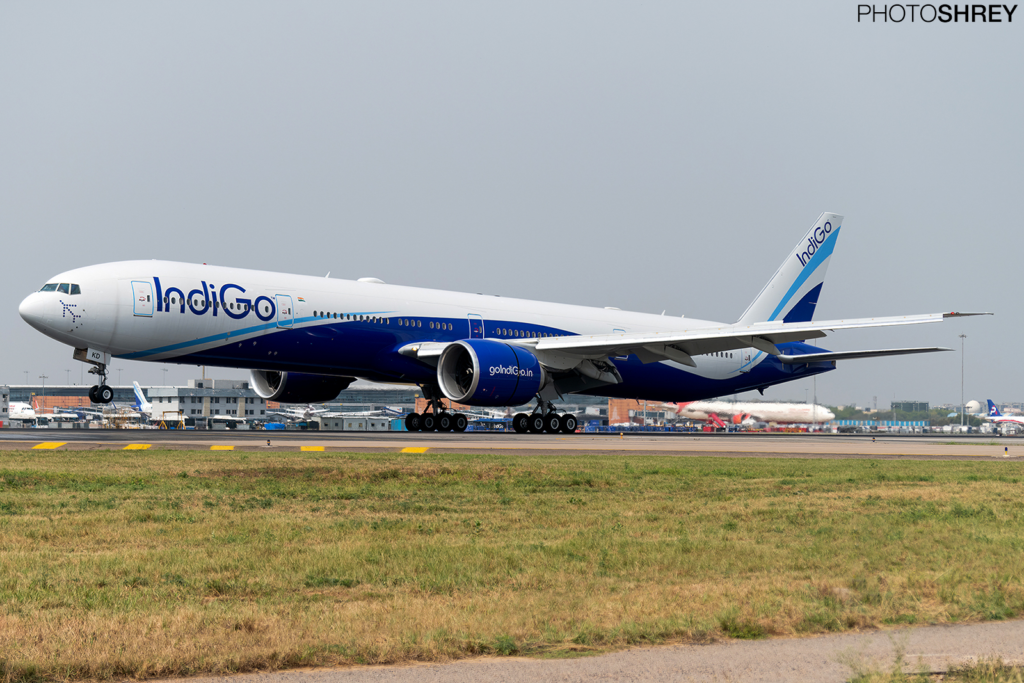 6E livery painted 777
According to Flight Radar 24, the flight tracking website, the IndiGo Airlines Boeing 777-300ER took off from Istanbul Airport (IST) at 1:46 Am.
After being airborne for five hours and 30 minutes and covering a distance of 4,525 Km, it landed at Delhi Airport (DEL) at 9:44 Am (All times are based on Local time zone).
The delivery flight by Turkish Airlines operated as the TK4912. Subsequently, you can also track it as 6E4912, as both have the codeshare agreement. Furthermore, the Boeing 777-300ER has the registration TC-LKD and will not include the Indian VT- code.
With the latest Boeing 777 delivery, the IndiGo airline now has a more than 310 aircraft fleet. Subsequently, it includes 39 ATRs, 185 A320s, 86 A321s, and Three Boeing 777s on wet lease.
Stay tuned with us. Further, follow us on social media for the latest updates.
Also Read: US Airlines, Including American, United, Delta, and Southwest, want you to Dress Properly – Aviation A2Z
Join us on Telegram Group for the Latest Aviation Updates. Subsequently, follow us on Google News.