DALLAS- The proposal to form a merger negotiations committee, which could have led to American Airlines (AA) pilots leaving their union to join the Air Line Pilots Association (ALPA), is rejected.
During a vote in Dallas, the board of directors of the Allied Pilots Association voted 10-10 on the motion. According to APA's constitution, a two-thirds majority is required to pursue or investigate an affiliation or merger based on a representation vote.
American Airlines Pilots Rejects Merger with ALPA
The proposal to form a merger negotiations committee received support from pilot domicile leaders in Charlotte, Philadelphia, Phoenix, and Chicago, who were all former US Airways bases.
However, Boston, Washington, Dallas, and Los Angeles leaders opposed the proposal. The leaders from Miami and New York were divided in their opinions.
Doug Hancock, the chairman of APA's Charlotte domicile, described the decision as difficult. He voted in favor of the exploratory committee, stating that as an elected representative, he needed to follow the direction given by the membership in Charlotte.
However, Hancock mentioned that he hasn't always been satisfied with ALPA's representation of different pilots, including his father.
Philadelphia domicile chairman Paul DiOrio said, "I was indifferent, I was in favor of it going to the next step."
"As far as representing pilots, I've been a representative at ALPA, USAPA, and APA, and they are all very similar," DiOrio said. "Ultimately, we all want to get to the same end. We just have different approaches to getting there."
ALPA and the US Airline Pilots Association represented USAir and US Airways pilots at various times.
In April, a five-pilot committee of APA, representing 15,000 American pilots, concluded its study of a merger with ALPA. Further representing 67,000 pilots at 39 U.S. and Canadian airlines.
Further, that committee said it had not found any roadblocks to a merger. Subsequently, it seemed to look forward to moving on to the next step.
AA Pilots Statement
The AA Pilots group expressed their disappointment with the vote outcome in a statement released Friday morning, stating they will assess their available options.
Previously, the group had mentioned on its website that it might consider pursuing a union election to replace APA.
"We will carefully examine the report presented by the exploratory committee. Subsequently, consult with our subject matter experts to assess our options in alignment with our existing strategic plan," stated the group.
The group expressed their disappointment with the decision of the APA board of directors. Further noting that it disregarded the desires of 67% of the membership and the unanimous recommendation of the APA-ALPA merger exploratory committee to explore the possibility of an APA-ALPA merger agreement.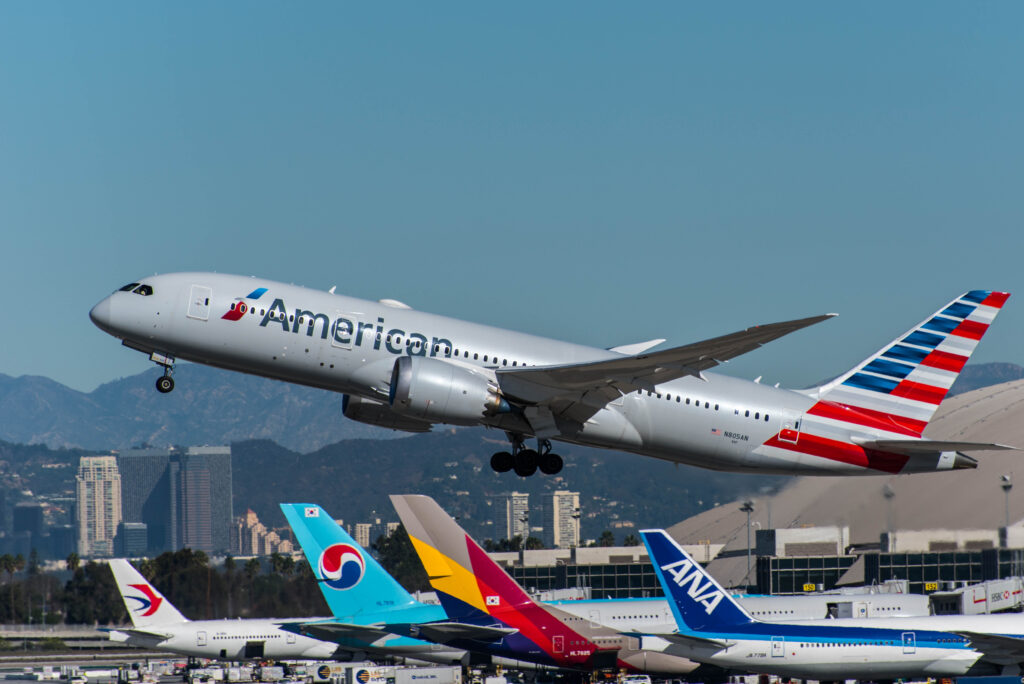 2022 Poll
In a poll conducted in 2022, 53% of American pilots participated. Approximately 67% expressed strong or mostly favorable views toward exploring a merger. While 33% had neutral, mostly opposed, or strongly opposed opinions.
However, the question arises regarding interpreting the preferences of the remaining 47% of pilots who did not vote.
An email sent to members of AA Pilots for ALPA stated, "The APA board of directors reviewed the findings and recommendations of the APA-ALPA merger exploratory committee. They then deliberated on a motion to establish the APA-ALPA merger negotiation committee. In line with the committee's unanimous recommendation. Unfortunately, the motion failed to pass."
In its communication to members, APA mentioned that the exploratory committee's report provided comparisons between APA and ALPA across various areas such as organizational structure, governance, supplemental benefits plans, airline merger and seniority integration issues, staff-related considerations, government affairs, and financial aspects.
Stay tuned with us. Further, follow us on social media for the latest updates.
Also Read: US Airlines, Including American, United, Delta, and Southwest, want you to Dress Properly – Aviation A2Z
Join us on Telegram Group for the Latest Aviation Updates. Subsequently, follow us on Google News.